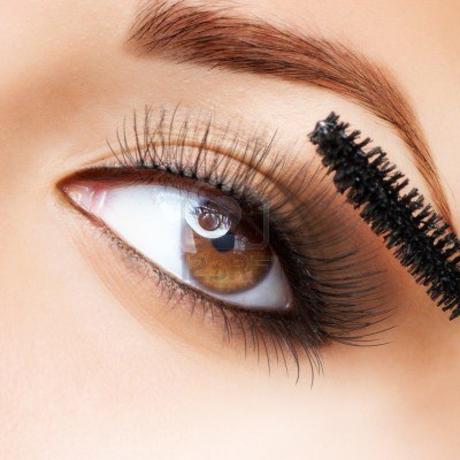 I shameless admit that I have a big penchant for mascaras and I always aspired to make an exclusive blog only to review mascaras and this is a dream that I see and shall execute soon. In this article I am going to sum up the expensive mascaras that I own and exhibit the current ones in this post. The reviews shall follow shortly. 
I also want to enlist all the mascaras that I have used till date and bathe in the mascara nostalgia. So do have a look.........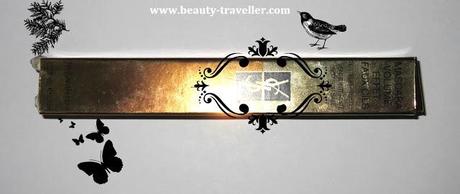 YSL Mascara Volume Effet Faux Cils
I have used this one incessantly and its the time to discard this one and buy a newer one. I am still reserving my bets over the Baby Doll mascara or the Shocking one. Lets see.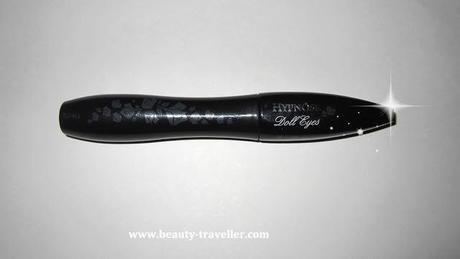 Lancome Hypnose Doll Eyes mascara
With a lot of cult following for this mascara, I got mine in a Lancome Coffret Set along with an eye pencil and their famous Bifacil eye makeup remover. This is a great mascara but I can't love this more than Lancome's Hypnose Drama mascara.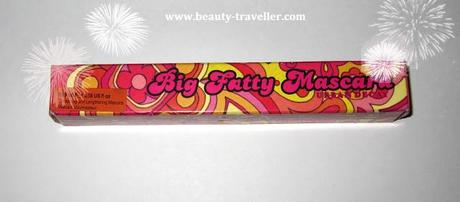 Urban Decay Big Fatty Mascara
I have a love-hate relationship with this one. Sometimes it looks very good and luscious on the lashes and sometimes it commits disasters. I bought this out of the fan following I heard of but I may waver as its fan.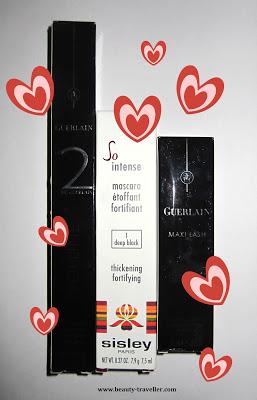 UNUSED MASCARA
These mascaras have to be opened yet and I have already started using the Le 2 De Guerlain mascara. While the Sisley So intense mascara awaits to be the last in the line it shall be preceded with Guerlain Cils D'enfer mascara. I am already using it on some of my clients and the results are phenomenal so can't wait to try it out.
Now coming to the mascaras that I have used and discarded in the past. The list is long and I have to precisely remember them. Lets see how strong my memory is....
Guerlain Noir G de Guerlain Exceptional Complete mascsara
Clarins Instant Definition mascara
Christian Dior Diorshow Blackout mascara
All mascaras from Clinique except the new Waterproof high impact mascara
Estee Lauder Double wear stay in place mascara
Maybelline Falsies lashes mascara
Maybelline Collossal Volume mascara
All mascaras from Bourjois except the new Queen one
Lancome Precious Cells mascara
Lancome Hypnose Drama mascara
Lancome Virtuouse msacara
Shiseido Perfect Mascara
Revlon ones...I cannot remember the names...too dramatic names
Edward Bess Bess lash mascara
Benefit They're Real mascara
Bare Minerals mascaras 2 of them and unfortunately both are discontinued
Givenchy Paradeyes mascara
Givenchy Phenomen'eyes mascara
Elizabeth Arden Ceramide mascara
Chanel Inimitable mascara
Almost all the mascara from Oriflame Cosmetics
Avon mascaras - weird names and they dont exist any more
Lancome Oscillation Mascara
MAC Plushlash mascara
MAC Haute and Naughty mascara
MAC Opulash mascara
MAC Zoom lash extreme black mascara
MAC Zoom lash mascara in colors
MUFE Smokey lash mascara
Art Deco mascaras
Pop Beauty mascara
A lot of Covergirl mascaras
Almost all the mascaras from Max Factor including their waterproof versions
4 of Rimmel mascaras
Nina Ricci Mascaras (some of the best ones of their time)
Loreal Voluminous mascara
Loreal Collagen mascara
Loreal Volume Million Lashes mascara
These are some of them that made into my kit during my work of 4 yrs and I still remember a lot of them. Can't remember others so I cannot say how comprehensive my list is. My best friend and makeup motivator Abhishek is the greatest proof of how many mascaras I have own till date.
Hope you have enjoyed this post. Do let me know what are your all time favorite mascaras in the comments. 
Till then,
Ciao

Please do not copy any pictures or content of Beauty Traveller without prior permission. Thanks for reading my blog. I don't give 100% on the authenticity of the content here and it is subject to change without prior notice. Please read the disclaimer for any questions.Thanks a lot for reading my blog. Do subscribe, follow and support. Thanks.