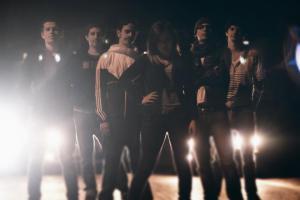 This band really caught me by surprise as I wasn't certain what to expect from the Panties and Robots. What I experienced was a pure contagious explosion of electronic sound's bouncing off the backdrop of alternative rock rhythm's while supporting the powerpop vocals. The master's of the pop sound blasting from Panties and Robots is the Columbia based musicians Laura Rúa – Vocals, Diego Rodríguez – Guitar, Alejandro Perez – Drums, Felipe Perez – Guitar, Gab Fontecha – Synths/Grooves, Carlos Valderrama – Bass.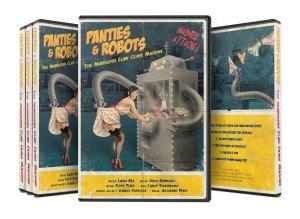 One quality I really found unique about this band is the way they approach their genre and branding. Using vintage style artwork to animate the cover of their newest CD release 'The Marvelous Claw Crane Machine'. And playful flirty tracks really a 'soundtrack to summer' kind of CD. With The band's vocals being provided by Laura whose sound and range is reminiscent of Cassadee Pope in her Hey Monday day's .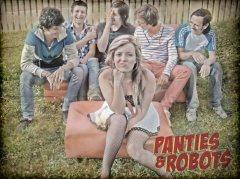 Panties and Robots is the perfect fit for any of you that are fans of Cobra Starship, Cash Cash  and The White Tie Affair.
Give P&R some love on Facebook: https://www.facebook.com/pages/Panties-Robots/131313460279909