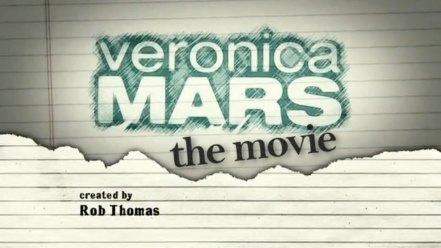 Ugh, shit… Has it seriously been almost a month since the last update? Time is flying. I felt like I was finally getting into the habit of updating this thing a few times a week, but it got away from me there awhile. Continued computer problems, a killer stomach flu, other junk. Well, both myself and my new computer are operating at 100% right now, so enough with the sob story, let's talk about movies!
The first few months of the year are notoriously horrible for new releases, and that pattern is even more apparent than usual so far in 2013. By this time last year, we'd seen movies like Rampart, The Grey, Haywire, and Chronicle. Nothing too outstanding there (well, except for The Grey), but solid films nonetheless. The only new film I've made the effort to see in theatres so far this year is Side Effects. It was by no means bad, but it felt like Soderbergh was trying to be Brian De Palma but didn't quite pull off the mixture of seediness and suspense. It's certainly not the kind of thing I see being on my top 10 list at the end of the year. At least, I hope not.
Whatever. Instead of watching movies, I've been catching up on several years worth of gaming technology thanks to my new PC. LA Noire looks insanely good to my unaccustomed eyes. Planning on playing a lot of Starcraft 2 soon as well. Aside from that, I also took time out to rewatch Firefly and Serenity. God, I forgot what a downer Serenity is… I wish Joss Whedon could find a way to bring the series back. But now that he's Marvel's new god, I don't see it happening for a long while, if ever. And then there's the new season of Community, which is… well, it's not as bad as I feared. So that's something.
But getting back to movies and how terrible they've been so far this year… Well, actually things might be on the upswing soon. Stoker is already out in limited release, and it promises to be all sorts of weird and crazy, so sign me up for that. And the end of this month will see the releases of Trance and The Place Beyond The Pines, both of which I'm psyched for.
So, let's talk news. But before I get to more current events, allow me a second to play catch up. I picked a hell of a month to miss, as there's been all sorts of stuff going on:
-The Kickstarter for a new Veronica Mars movie funded pretty much the instant it was posted. The goal was $2 million (which it hit in 12 hours) and it's already at $3.7 million with three weeks to go. Cannot wait.
-The trailer for Kevin Smith's next film, Jay And Silent Bob's Super Groovy Cartoon Movie came out. And I take no pleasure in saying this, but by God it looks dreadful. Oh, and Smith's making Clerks III.
-Keeping with the trailer thing, the theatrical trailer for Iron Man 3 dropped. It looks pretty damn great.
-Then there's the teaser for The Bling Ring. It's Sofia Coppola's next movie. I've only seen two of her earlier films (Lost In Translation and Somewhere), but I loved 'em both. That alone makes me optimistic. Plus, The Bling Ring has Emma Watson in it. So what could possibly go wrong?
-I herd u liek steadicams.
-Sam Mendes passed on another go-round with James Bond. Boo. Thanfully, it looks like the producers are leaving the door open for him down the road. So maybe someday.
-Ever wonder what Ennio Morricone thinks of Quentin Tarantino plundering his back catalog to score his own films? Turns out he's not a fan.
Alright, so there was that stuff and a whole lot more. But hopefully I hit a few of the highlights. All that's probably enough for a post on its own, but it seems like it'd be wrong to end this without hitting you with at least a bit more current news. Onward…
Rebecca remake is a thing, for some reason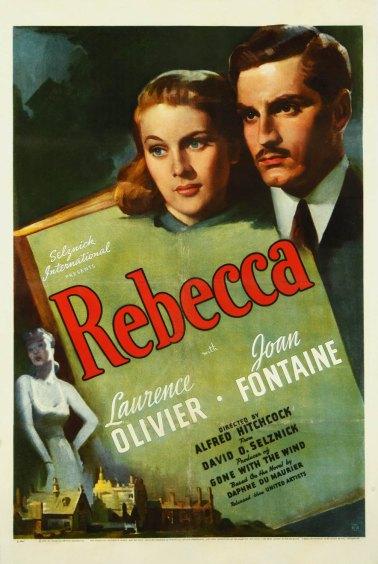 I guess the film has been in the works for awhile, but the new news is that Nikolaj Arcel is now attached to direct. If you don't know him, here's the short version: he's Danish, he directed A Royal Affair (which was nominated for best foreign film at the Oscars this year), and he co-wrote the screenplay for The Girl With The Dragon Tattoo (the original Swedish film). Beyond that, I don't know much about the guy. I haven't had a chance to see A Royal Affair yet (it's on the long list of titles I'm still trying to catch up on from last year), but I'm sure it's worth a look.
My first thought here is, "Why?" It took me awhile to get around to seeing Rebecca (in fact, it was probably the last of Hitchcock's major works that I saw). But I was glad to have saved it as I found it to be a very compelling film. A great film, actually. So why go there, again? Okay, so obviously this isn't a first. Gus Van Sant went down the remake road with Psycho, and while it was a perfectly fine do-over, it was nothing more than that. You can't really improve on something that's already perfect. And that's the same feeling I get here.
Will I watch it? Yeah, probably. While I like the original film, I don't have any special attachment to it, so it's not like whatever Arcel does is somehow going to tarnish Hitchcock's work for me. And maybe he'll be able to do something a bit different. Not better, but different. When Van Sant remade Psycho, it was literally a shot-for-shot remake. Arcel's going to be working from a new adaptation of Daphne Du Maurier's novel penned by Steven Knight (writer of Eastern Promises). And there are still huge blanks to fill in, i.e. who's actually going to be in this thing? Who'll take on the unenviable task of stepping into the shoes of Joan Fontaine and Laurence Olivier? Whoever it is, I say good luck to them.
Director Lynne Ramsay no-shows the first day of shooting Jane Got A Gun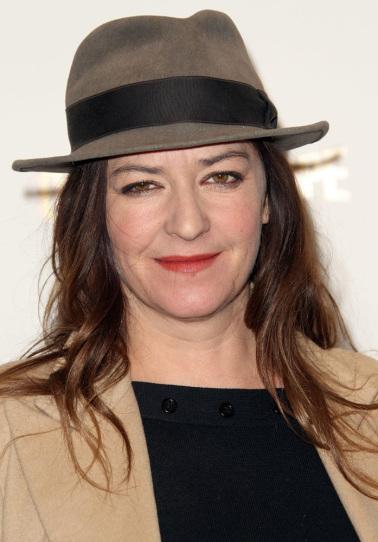 I can't say I'd heard much about Jane Got A Gun before the recent kerfuffle, so if you're like me, let's get caught up on this thing together, alright? We'll start with the plot:
After her outlaw husband returns home shot with eight bullets and barely alive, Jane reluctantly reaches out to an ex-lover who she hasn't seen in over ten years to help her defend her farm when the time comes that her husband's gang eventually tracks him down to finish the job.
Okay, awesome. I love me a good western. So who's in it? Oh, Natalie Portman is co-producing and starring? And Joel Edgerton is signed on too? Right on. Who wrote it? Brian Duffield? Hmm, don't know him. Oh, but his script was on the Black List in 2011? Well, that's cool.
Now that we know what we're talking about, let's get to what's happening now. Well, for starters, as I indicated above, Lynne Ramsay is out. Which is a shame. I wasn't the world's biggest fan of her last film, We Need To Talk About Kevin, but it was refreshingly different and unflinching in its portrayal of the mother of a mass murderer. So it would've been interesting to see her take on a more familiar, trope-y sounding story and give it her unique spin. Well, so much for that. Ramsay left everyone waiting around on set without warning, leaving producer Scott Steindorff pretty pissed off. Here's what he had to say on Tuesday:
"I have millions of dollars invested, we're ready to shoot, we have a great script, crew and cast… I'm shocked and so disappointed someone would do this to 150 crew members who devoted so much time, energy, commitment and loyalty to a project, and then have the director not show up. It is insane somebody would do this to other people. I feel more for the crew and their families, but we are keeping the show going on, directors are flying in, and a replacement is imminent."
While I'm curious to know why this happened, Ramsay hasn't said anything to anyone yet. Her departure caused another shake up with the movie, as Jude Law also quit the project, saying he had only signed on in the first place to work with Ramsay. Edgerton is still on board, though I'm honestly not sure whether he's the bad guy or the ex-lover at this point. He already switched roles once earlier in production, so will he go back now that Law is out? And who's being brought in to fill the other role? Not sure. But what I do know is a new director for the film has been signed. Enter Gavin O'Connor. He's best known for directing Warrior (which happened to star Edgerton).
O'Connor strikes me as a distinctly less interesting choice than Ramsay, but he's fine. I didn't like Warrior as much as most, but I didn't hate it either. O'Connor's direction didn't wow me, but nor did it detract from the film. Most of Warrior's issues were at the script level, I thought.
I think that'll do for today. Depending on whether or not there's anything worth discussing over the weekend, there might be a new post and there might not. Regular updates (okay, semi-regular updates) will resume next week. And as for the podcast, well, at the latest I'll say there'll be one up next weekend. There could be one sooner but I won't guarantee it.