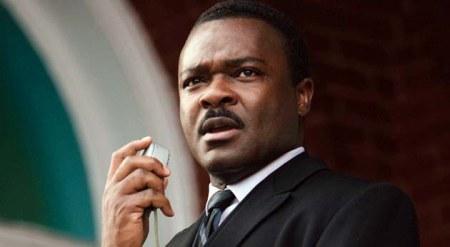 So, now we see where things stand. The Oscar nominations always provide great fodder because you can give with one hand ("Kudos to the Academy for nominating this under-seen indie gem!") and take away with the other ("How could they not have noticed this other movie?!").
I have to start with the acting categories, aka Hurray For White People!
Okay, seriously though… All white people? No David Oyelowo, no Gugu Mbatha-Raw? I don't have the ammo to get properly worked up about this, since I haven't yet seen Selma, or Beyond The Lights. But given the critical reaction to both films, it seems odd not to see them represented here. Issues surrounding race have dominated the headlines in the last year, so you'd think Oscar voters would've made sure to recognize some of the fine performances by actors of color in 2014. Makes sense right? Apparently not.
Selma's director, Ava DuVernay, was also left without a nomination. And again, haven't seen the movie yet so I can't be too harsh about it. But I can say Morten Tyldum most definitely didn't deserve the nod for The Imitation Game.
It's a little surprising not to see anyone from The Grand Budapest Hotel pick up an acting nomination. Personally I would've jettisoned Bradley Cooper in favour of Ralph Fiennes. And I thought Jake Gyllenhaal could've been in the mix for his sinister turn in Nightcrawler. But look at me, listing off more white dudes. Seems I'm arguing at cross-purposes here.
Looking at the overall picture, The Grand Budapest Hotel and Birdman lead all films with nine nominations apiece. I've got mixed feelings here. I'm a big fan of Grand Budapest. It's Wes Anderson at his most Wes Anderson-y. Unique style, madcap plotting, wonderful cast… All the things you want.
Birdman didn't hit me nearly as well. Alejandro González Iñárritu is not a filmmaker you'd describe as subtle, and Birdman is maybe his least subtle film yet. I think it's deserving of praise on a stylistic level, and on a performance level. The long takes undoubtedly require skill to pull off, both for the cast and crew. But the story was just muddled and not all that interesting, sorry to say.
Looking down the best picture list from there, you've got Whiplash and Boyhood, this year's indie darlings. I liked them both fine, but neither one really hit me in the way I was hoping.
Whiplash's best features are the lead performances from Miles Teller and J.K. Simmons. But as a movie about the sacrifices it takes to be one of the greats, I found it lacking. As Teller practices, there's no discernible difference to the way he plays. You see him thrashing around on the drums for hours and hours, to the point of injury and exhaustion. But the arc of his improvement is never all that clear. It didn't need to be on the nose. I'm not asking for matching scenes of Rocky failing and then subsequently succeeding in climbing the steps of the Philadelphia Museum of Art. But there needed to be something there.
I don't have anything bad to say about Boyhood, except to say that it didn't move me. Which I know sounds pretty snide. But it's just how I felt about it. I still think it's an excellent film, very well acted and well put together, with an interesting central conceit. Just didn't do it for me personally.
From there, it's the biopic brigade, with four biographical films rounding out the nominations. American Sniper continued the downward trend in Clint Eastwood's directorial career. It had some tense moments, but nothing new to say – another story of a soldier who finds himself unable to adjust to civilian life and thus returns to the battlefield again and again. I've seen this story done better.
The Imitation Game was, as I alluded to earlier, another disappointment. The film's scrambled chronology served no purpose, and Alan Turing's homosexuality and suicide were treated as footnotes. And for a film about code-breaking, you really never learn exactly what the hell they did. Granted, I'm sure it's incredibly complicated, given that it took people like Alan Turing to work it out. But The Imitation Game doesn't even really try to explain it.
I haven't seen the last two nominees, The Theory Of Everything and Selma. Planning to rectify that soon.
I could go on down the list, but I'll save it for later. I don't know about this year's nominees. Last year's group had some stuff I didn't love (Captain Phillips, Dallas Buyers Club). But this year it seems like my tastes have diverged even more. I still have a few more movies I want to see before I nail down a top ten, but when I do get it posted, you'll see there's not a lot of overlap here.