T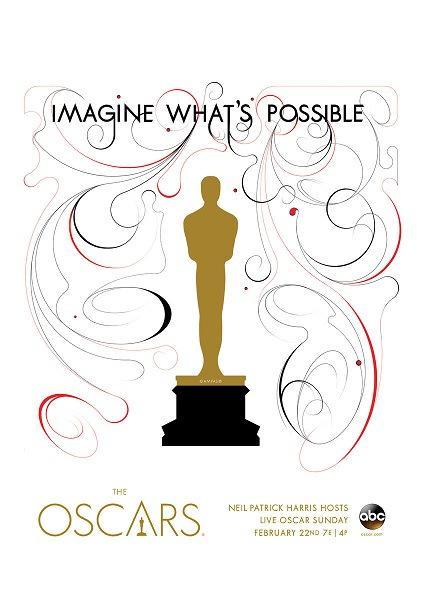 his will be my sixth year doing Oscar predictions. Last year was more or less an average one for me, as I correctly predicted 18 of the 24 winners. My worst ever is 16, and my best is 19. Let's see if I can finally crack that elusive 20 barrier.
Best Picture: We have a genuine two-horse race this year, as the field looks split between Boyhood and Birdman. Given the choices presented here, I would easily select The Grand Budapest Hotel. But I also think that film's going to claim its fair share of Oscar gold elsewhere on Sunday, so I'm not too bothered.
Boyhood took home the BAFTA and the Golden Globe, as well as the Critics' Choice Award. So you could certainly make the case it's a shoo-in. But it's worth noting the producer's guild picked Birdman as their best picture. The PGA best picture winner has gone on to win the Oscar for the last seven years running.
I'm genuinely having difficulty here, but I think Birdman might pull this off. Alejandro González Iñárritu, John Lesher and James W. Skotchdopole for Birdman.
Best Actor: God, another tough one. It's neck-and-neck between Eddie Redmayne and Michael Keaton. And I know I said this in my last post, but where the hell is David Oyelowo? He absolutely deserves to be on this list.
As I've noted before, Oscar does love the lure of a good "man with a disability" story. So on that basis, you'd have to think Eddie Redmayne's portrayal of Stephen Hawking would be the frontrunner. Plus, he's already won the SAG, the Golden Globe, and the BAFTA.
Wait, why, did I think this was such a close race again? Okay, Keaton does have the Critics' Choice award under his belt. But I think a win for him would be a pretty big upset, all things considered. To find a bigger one, you'd have to go back to Adrien Brody's win over Daniel Day-Lewis back in 2003. So let's go with the odds and say Eddie Redmayne for The Theory Of Everything.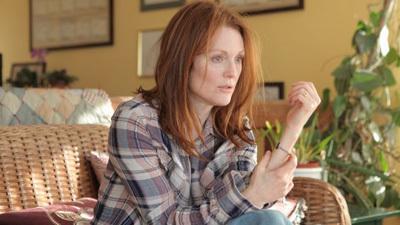 Best Actress: Okay, finally we get to some gimmes. Julianne Moore has been absolutely cleaning up this awards season for her work in Still Alice (which I've yet to see, sadly). My personal favorite is of course Rosamund Pike in Gone Girl. And I thought Felicity Jones gave a really lovely and nuanced performance in The Theory Of Everything. But with four previous nominations and no wins, I think Julianne Moore's gotta be the winner here. Julianne Moore for Still Alice it is!
Best Supporting Actor: Another easy pick here. J.K. Simmons is the runaway favourite, having won pretty much every other award he's been up for as the tyrannical music instructor from Whiplash. I liked the film maybe a little less than others, but Simmons was completely mesmerizing. I haven't enjoyed a vitriol-spewing antagonist this much since R. Lee Ermey in Full Metal Jacket. J.K. Simmons for Whiplash.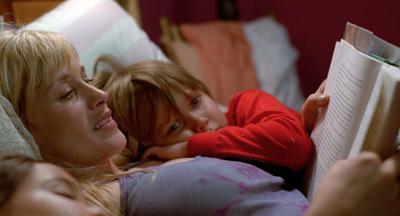 Best Supporting Actress: Hey, remember last year, where they actually nominated non-white actors for these awards? Those were good times, huh? And in the case of this particular award, Lupita Nyong'o actually won (and deservedly so). So that was pretty cool.
Well, getting back to the present, I'll pluck Patricia Arquette from among the sea of pasty white nominees for best supporting actress.
Okay, setting the snark momentarily aside, Arquette did give a great performance in Boyhood. She's won all the precursor awards and she deserves to win the Oscar. I'm just saying it'd be nice to have a bit of diversity is all. But nevermind… Patricia Arquette for Boyhood.
Best Director: I think I have to give this one to Iñárritu for Birdman. Linklater is certainly a possibility for Boyhood, but if I'm picking Birdman as best picture then I kind of have to stick with its director to win too. It's not like best picture and best director always go to the same movie – in fact, just last year we saw Alfonso Cuaron win best director for Gravity while Steve McQueen's 12 Years A Slave was named best picture. But the two usually go together something like three-quarters of the time (okay actually it's just over 73% of the time, but who's keeping track?).
Out of what's on the list, I'd once again go with Wes Anderson for The Grand Budapest Hotel. But let's just move on. Alejandro González Iñárritu for Birdman
Best Original Screenplay: I have history with this category. It's messed me up two years in a row. Two years ago I thought I'd pick the artsy film and go with Michael Haneke's Amour over Quentin Tarantino's Django Unchained. I was punished. Then last year I doubled down. I strongly preferred Spike Jonze's film Her over David O. Russell's American Hustle, but again I set my preferences aside and went with the favorite. Punished again.
So now I don't quite know what to think. I thought The Grand Budapest Hotel was just fantastic. But that pesky Birdman movie is threatening to foil me. Birdman won the Critics' Choice and the Golden Globe, while The Grand Budapest Hotel won the WGA and the BAFTA.
We're going to go with the heart this time around and say The Grand Budapest Hotel, but I'm fully expecting this one to come back and bite me for a third year running. Wes Anderson and Hugo Guinness for The Grand Budapest Hotel.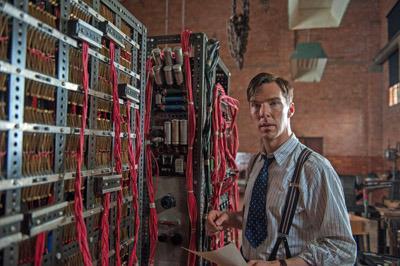 Best Adapted Screenplay: I've seen a few people jump on the Whiplash bandwagon here, but most are saying it's either The Theory Of Everything or The Imitation Game. Given those two options, I'd be a strong proponent of The Theory Of Everything. Aside from the performances, I just didn't find much to like about The Imitation Game. But the members of the Writer's Guild Of America obviously did, since they gave it their adapted screenplay prize. So we're gonna go with them. Graham Moore for The Imitation Game.

Best Cinematography: Bet the farm on Emmanuel Lubezki to follow up his 2014 Oscar win for Gravity with another for Birdman. This film isn't quite as visually dazzling as his winning effort from last year, but Birdman sports impressive visuals nonetheless. The film is shot to appear as though it plays out in one long continuous take. A pretty neat achievement. Emmanuel Lubezki for Birdman.
Best Editing: Speaking of pretty neat achievements, let's talk about Boyhood. Like it or not, you'd have to say that editing a film shot over the course of 12 years into a cohesive whole is no small task. But that's exactly what Sandra Adair achieved, and she deserves kudos for it. Sandra Adair for Boyhood.
Best Production Design: Everyone and their dog says The Grand Budapest Hotel has this one locked up. And who am I to disagree? Adam Stockhausen and Anna Pinnock for The Grand Budapest Hotel.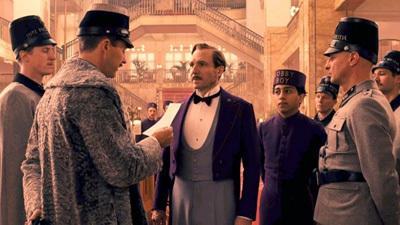 Best Costume Design: This looks to be another win for The Grand Budapest Hotel. I've seen some people opt to pick Into The Woods here, but I just don't see it happening. And I mean come on, look to the right. Look at those costumes and tell me they aren't awesome. Milena Canonero for The Grand Budapest Hotel.

Best Makeup and Hairstyling: This one can often be tough to predict, but I think it kind of goes hand-in-hand with the previous two. As awesome as it would be to see The Guardians Of The Galaxy win something, I've got to give this one to Frances Hannon and Mark Coulier for The Grand Budapest Hotel.
Best Original Score: Given his immense talent as a composer (not to mention his voluminous resume – he's worked on an average of five films or TV shows a year for each of the last 30 years), it's a little surprising Alexandre Desplat does not have an Oscar yet. He's been nominated six times previously, and has two films in the running this year.

I don't know why I bring all that up, because I'm pretty sure this award is instead going to go to Icelandic composer and first-time nominee Jóhann Jóhannsson for his work on The Theory Of Everything. I thought it was just a beautiful score that captured so many tones. There's a lot of sorrow in there, but a lot of joy too. That's fitting for a movie about Stephen Hawking, a man whose life has had so many ups and downs.
Either of Desplat's entries could take this award, but it's also possible they might just end up splitting the vote. Just another reason I'm picking Jóhann Jóhannsson for The Theory Of Everything.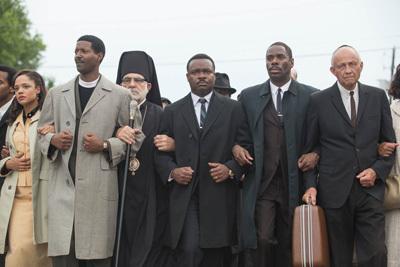 Best Original Song: As hilarious as it would be to see "Everything Is Awesome" win this award for The Lego Movie, the consensus pick here is "Glory" from Selma. This is the only nomination for Selma aside from best picture. And considering it has as much chance of winning that as I do of sprouting wings and flying to Hollywood for Oscar night, this category is likely going to be the only chance Oscar voters have to recognize an excellent film. I'm picking John Legend and Common for "Glory" from Selma.
Best Sound Mixing: Now we get into more nebulous territory. Sound editing and mixing often go to the same film. On that basis, I've seen people pick American Sniper to win both, or even Interstellar to win both. To me, Interstellar feels more likely to win the visual effects award. But that doesn't necessarily mean it can't win the sound awards too. Last year Gravity picked up all three. But Gravity was overall a much more lauded film than Interstellar, which was expected to make a huge splash but ultimately just sort of came and went…
I'm stalling for time, aren't I?
I'm going to take a slight shot in the dark here and pick American Sniper. It's nominated for six awards, but it's not really considered likely to win best picture, best actor, best editing, or best adapted screenplay. So these technical categories seem like the best place to reward it. And let's be honest, this was a hugely popular movie. It's closing in on $400 million at the box office, making it by far Clint Eastwood's most profitable film as a director. It didn't do a lot for me personally, but I don't think its success should be overlooked. John Reitz, Gregg Rudloff and Walt Martin for American Sniper.
Best Sound Editing: Not going to gild the lily. Alan Robert Murray and Bub Asman for American Sniper.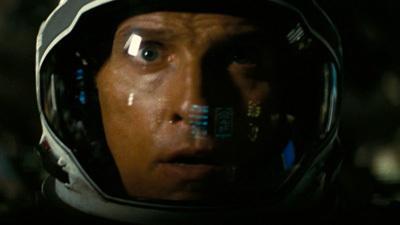 Best Visual Effects: As I said earlier, if you're going to give Interstellar an award, this would be the category to do it in, I believe. To be honest, I find it a bit unfortunate. Of the five nominees, Interstellar is easily my least favorite film. But it's also the only one that's "original" in the sense that all the others are based on comic books or other films to some degree. I mean, you could make the argument that Interstellar was just Christopher Nolan trying and failing to make something akin to 2001: A Space Odyssey, despite, y'know, not being anywhere near the filmmaker Stanley Kubrick was. But that would be a very mean and petty thing to say, and I am of course never those things.
And anyway, Interstellar did look pretty great if nothing else. So why not? Paul Franklin, Andrew Lockley, Ian Hunter and Scott Fisher for Interstellar.
Best Animated Feature Film: This is a sure-fire win for How To Train Your Dragon 2. I slacked off on the animated stuff this year, to the extent that I've seen exactly none of these nominees. But, like I said, it's gonna be Dean DeBlois and Bonnie Arnold for How To Train Your Dragon 2.

Best Foreign Language Film: I've actually seen one of these! And it's the film that's probably going to win, too! That would be Poland's entry, Ida. I've heard good things about all of the other movies, but none of them have played anywhere near me. As for Ida, I thought it was just merely okay. Looking at the popular vote on IMDb, it's actually among the lowest rated of the bunch. Which makes me pretty curious to see some of the others. In particular, I've heard a ton of praise for Argentina's Wild Tales. All that said, bet on this award to go to Paweł Pawlikowski for Ida.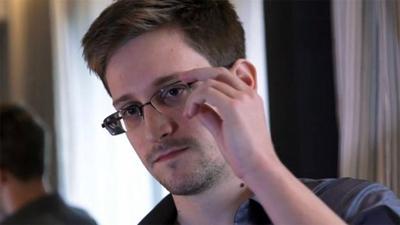 Best Documentary, Features: I have a regrettable tendency to give documentaries the short end of the stick, and that's the case again this year. The only one I've seen is Citizenfour. But once again, it's probably the one that's going to win. So that counts for something, right? Citizenfour focuses on the story of Edward Snowden, a man who went on the run after leaking classified documents. The film raises a lot of interesting questions about government overreach and the rights of individuals. Everyone should see it, especially those who think governments are trustworthy. Laura Poitras, Mathilde Bonnefoy and Dirk Wilutzky for Citizenfour.

Best Documentary, Short Subjects: This category is usually pretty tough to predict, but I feel like I have somewhat of a handle on it this year. The name I keep hearing is Crisis Hotline: Veterans Press 1. This documentary definitely looks like a gutpunch. It focuses on the struggles faced by veterans upon their return home from combat. Ellen Goosenberg Kent and Dana Perry for Crisis Hotline: Veterans Press 1.

Best Short Film, Animated: I'm even more out of the loop than usual with this category as I've seen none of the nominees. Word on the street is Feast is the favourite, so I'll go with that. Patrick Osborne and Kristina Reed for Feast.

Best Short Film, Live Action: Same as the above. I've seen none of 'em, but The Phone Call is getting buzz. Let's call it a night and go with Mat Kirkby and James Lucas for The Phone Call.

There you have it, my predictions for this year's Oscars. Wish me luck, or post your own if you think you can beat me!