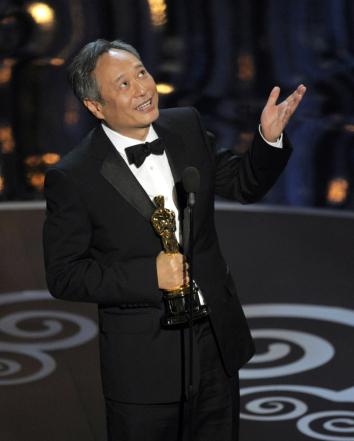 Well, that went better than expected: I correctly predicted 19 of the 24 Oscar winners, my best performance ever! I'll start with a quick rundown of what I missed, and segue expertly into a short recap of the night.
There were no huge surprises as far as my misses are concerned. Documentary short is always a tough call. I went with Open Heart but Innocente won. Production design is another tricky one. I opted for Anna Karenina (thinking this award would go well with costume design, which I was more certain Karenina would take). Lincoln got it instead (it wound up being the film's only Oscar, except for the expected Daniel Day-Lewis best actor win). Sound editing is the category that probably screwed a lot of people in Vegas this year, as it was declared a tie between Skyfall and Zero Dark Thirty. I don't even get half marks, as I randomly guessed Life Of Pi (even after having the difference between "sound editing" and "sound mixing" explained to me multiple times, I'm still not entirely sure I know which is which).
I only missed two "major awards" (best original screenplay and best director). For screenplay, I went with Michael Haneke, but Quentin Tarantino came out on top. I thought it was a surprising win. I quite enjoyed Django Unchained, but it felt almost conventional by Tarantino's standards.
The big story of the night though was Ang Lee's win for best director. It was his second best director award (the first was for Brokeback Mountain). It's a huge testament to Lee's skills as a director that he's got two best director wins even though neither of the films he's won for got best picture or any of the acting Oscars.
Going into the night, Steven Spielberg (my pick) was probably the favorite to win best director, but by the time the award was actually announced, Lee was almost a foregone conclusion. By that point, Life Of Pi had already picked up best score (congrats to Canadian composer Mychael Danna!), best visual effects, and best cinematography. With Lee's Oscar thrown atop the pile, Life Of Pi was the big winner for the night, with four Oscars. Les Miserables and Argo were next with three wins apiece, followed by Django Unchained and Skyfall with two each. Among the films that were completely shut out were The Master, Beasts Of The Southern Wild, and The Hobbit: An Unexpected Journey.
As far as the show itself goes, I thought it had some up and down moments. Seth MacFarlane was getting ripped on Twitter, but I thought he was actually a solid host. He sang well, he was funny… Not much else he could do. There was a minor uproar from humourless people about his musical number "I Saw Your Boobs," but that's kind of gotten lost amid the furor over another dumb controversy that I'll touch on in a separate post.
The show was weirdly heavy on musical segments, with one featuring Catherine Zeta-Jones gamely lipsynching to "Cell Block Tango" that felt particularly out of place. Sure it's the 10th anniversary of Chicago, but is that really noteworthy? Well, the AV Club's Sean O'Neal shed some light on why the film might've been made such a focal point:
Just want to remind you that #Oscars and CHICAGO producers Craig Zadan and Neil Meron are basically paying tribute to themselves right now.—
Sean O'Neal (@seanoneal) February 25, 2013
Well played, Mr. Zadan and Mr. Meron. *slow clap*
But it wasn't all bad on the musical side, as the James Bond films were given a nice tribute on their 50th anniversary. First we got Shirley Bassey belting out "Goldfinger". She started out a bit rough, but found her groove quickly, showing that even at age 76 she's definitely still got it. Later on in the evening, Adele did a killer rendition of "Skyfall" backed by an orchestra. I was really hoping to see all the Bond actors onstage together at some point, as was rumoured for awhile. But even without them, the franchise was well-represented. Skyfall's two Oscar wins were Bond's first in 47 years.
All in all, it was a good night. And even if you don't think so, can you at least join me in thanking the Academy for not trotting out the "Ben Stiller dresses up in a silly costume" shtick.