There's nothing more important than encouraging kids to read. Opening their imaginations to worlds they may have never visited, introducing them to others they may have never met or making things that happen they would have never thought possible are just some of the perks to opening a book. With that in mind, it's my pleasure to be part of the introduction to a new book called The Magician's Doll by M.L. Roble.
About the Book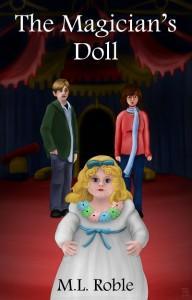 Title: The Magician's Doll | Author: M.L. Roble | Publication Date: February 2, 2013

Publisher: Independent | Pages: 320 | Recommended Ages: 10+

Summary
"They are stronger. They are coming. They will arrive!"

Life would be so much better for twelve-year-old Natalie if she and her mother weren't different; other kids wouldn't pick on her; she wouldn't have to get into fights. She would have friends. But Natalie has abilities that set her apart, and despite her very best efforts to have a normal life, her developing "gift" has a way of upending them all. Then one day a big top circus rolls into town bringing with it Beausoleil the Magician, his daughter Louisa, and his mysterious doll. Strange things are afoot with Beausoleil's arrival, and in his wake, an eerie storm is approaching. Soon Natalie discovers there is more to her world and the people around her than she knew, and that being different is just the tip of the iceberg… The Magician's Doll sparks readers' imaginations with a tale of magical discoveries, profound friendships, a fight against evil, and the growth that comes with facing your fears and accepting who you are.
Purchase the Book
Amazon | Barnes & Noble | iTunes | Kobo | The Book Bin
The Buzz
"The story of exceptional and gifted beings secretly living among us is timeless; this exhilarating book is an impressive treatment of that classic storyline. The writing is fast and clear, with a well-developed plot and perfect buildup of action and suspense." ~ 5 Star Review, G. Wagner, Amazon
"This is perfect for kids of the middle grade age. It forces them to look at the way they treat each other and their differences. It makes them look at what true friendship is and what they would do in certain circumstances. I am sure this book was written to be a wonderful story, yet I find it is a great example of teaching kids something without them realizing they are learning I will definitely continue to recommend this book to parents and students." ~ 5 Star Review, Sandra S., Amazon
"I am a eighth grader, and was told to read this book by a friend. I am a huge fan of fantasy and magic, and thoroughly enjoyed this book. I found it well thought through with colorful characters from a variety of backgrounds. The concepts and ideas are fresh and interesting, I especially enjoyed the idea of travel through maps, like Phillipe. I would DEFINITELY recommend this book to all my friends, and will do so as soon as possible." ~ 5 Star Review, Eugenia, Amazon
About the Author: M.L. Roble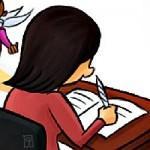 M. L. Roble's desire to write a children's novel stems from the nostalgia of her own middle grade reading years where she first experienced books like "The Chronicles of Narnia" and "The Shattered Stone". There have been different books and genres since, but those years fueled an enchantment for story that continues to this day.
Website | Twitter | Facebook | Google+
* Book Blast Giveaway *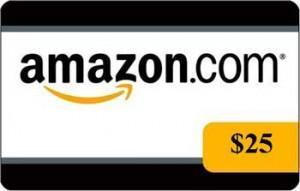 Prize: $25 Amazon Gift Card or PayPal cash (winner's choice)
Contest ends: April 11, 11:59 pm, 2014
Open: Internationally
How to enter: Please enter using the Rafflecopter widget below.
Terms and Conditions: NO PURCHASE NECESSARY TO ENTER OR WIN. VOID WHERE PROHIBITED BY LAW. A winner will be randomly drawn through the Rafflecopter widget and will be contacted by email within 48 hours after the giveaway ends. The winner will then have 72 hours to respond. If the winner does not respond within 72 hours, a new draw will take place for a new winner. Odds of winning will vary depending on the number of eligible entries received. This contest is in no way sponsored, endorsed or administered by, or associated with Facebook. This giveaway is sponsored by the author, M.L. Roble and is hosted and managed by Renee from Mother Daughter Book Reviews. If you have any additional questions – feel free to send and email to Renee(at)MotherDaughterBookReviews(dot)com.
a Rafflecopter giveaway