With the introduction of the Google Play Developer Console, open to every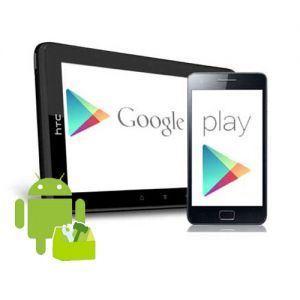 Android app developer, it is easy to develop applications with complete control of its design and implementation mode. As an easy-to-use console, it allows developers to fully manage their app portfolio and to publish updates along with newer versions of their applications.
What is Contained in the Developer Profile?
Your Developer Profile will be used to quickly identify you and your company to your customers in Google Play. The profile contains your name (the one you want your customers to view). It will also contain your contact information that allows Google to contact you if needed. It provides all of your merchant information, including in-app billing. It will also contain your public key for in-app billing and licensing.
Can I Have Multiple User Accounts?
Many developers working with a team have multiple user accounts located in their Developer Console. The owner of the account will be the first name that is registered in the account. The account owner is given full access to every component of the Console. As the owner, you can manage all other accounts and detail exactly what other account users will have which type of access to each portion of the Console.
Can I Link to My Merchant Account?
It is very easy to link your profile to your Google Checkout Merchant account. It will automatically be linked with your tax identification, monthly payouts of sales, and financial information.
Is it Easy to Upload and Publish Through the Developer Console?
A large portion of the distribution controls in the Developer Console allows you to quickly manage the territories and countries where your applications can be distributed. It gives you full control to quickly upload any release-ready data to be published at the moment in time it is complete. Until then, it remains in the system as a draft. You have full control to "unpublished", or remove, an application anytime you desire.
How Do I Sell or Price My Products?
You will have all the tools necessary in your Developer Console to set prices on your applications. Should you be publishing any application that is free, it must always remain free. However, any published application that has been priced can easily be converted to free. For selling internationally, the Developer Console offers the ability, through auto fill, to use recent exchange rates in many supported currencies.
What is In-App Billing?
Google Play provides you, as the developer, the ability to monetize your applications in various ways by selling subscriptions and in-app products. Typically, an in-app product will be a one-time purchase. Alternatively, subscriptions will be recurring with repeated charges that are obtained either monthly or annually.
From the console, you will have the ability to develop a product list for all of your subscriptions and in-app products along with setting the price and the ability to publish instantly.
Can I Review Statistics through the Developer Console?
You can instantly obtain a detailed list of statistics on the performance of all of your applications. The Developer Console provides detailed information on unique users and devices. It also provides information on active installs, daily installs, uninstalls, and total installs.
To your success: