We had a chance to have The Lovelocks cut a few songs for our Mason Jar Sessions a couple weeks ago at the CCMA "Country Bar of the Year" Boots & Bourbon. Check out the ladies current single Home Sweet Home which they did a smashing job of. Be sure to watch for our interview with the girls next Tuesday.
Corey Kelly / @CoreyKelly76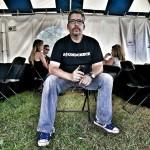 Born and raised in small ltown Ontario, Love me some Whisky & Country Music. Blogger, Photographer and Country Music Junkie.