1950s Fashion was defined by creative geniuses who introduced us to styles/concepts that allowed better expression of femininity and glamour. Designers such as Christian Dior, Jacques Fath and Coco Chanel.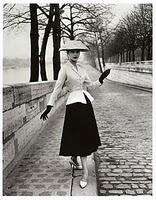 Christian Dior created a new look which complimented the hourglass shape of women figure at the time. Dior timing couldn't have been more perfect.  It was a dramatic change from the wartime austerity styles which couldn't not be helped because of the rationing of fabric. Christian Dior was lavish with the materials, he didn't cut corners and every lady at the time Loved it.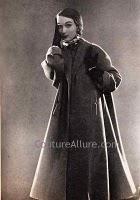 But the person praised for taking 'New look' to the younger audience is no other than Jacque Fath. Fath mingled with beautiful celebrities at the time. The likes of Moira Shearer and Rita Hayworths were spotted wearing his design. Oh beautiful Rita, How we love and adore you. ( I think we would dedicate a future post to her, exploring her influence on both the old and young generation). Fath swing coats were an influential fashion silhouette at the time which were designed to cover up full skirts, and incidentally became popular during the post war high pregnancy rate.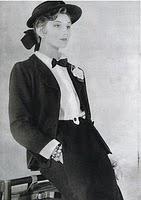 However, not everyone was happy with the New look promoted by Dior. Coco Chanel was said to have criticised the style a number of times as backward looking. Instead of jumping on the bandwagon, she took her time and focused on her Couture Design. She blew the Critics away with the launch of her Suit Design in 1954. Her suit defined the later sleeker look of the 1960s  and marked the end to her fixation on High Fashion.
I found a video on youtube by the guys @ Glamour Daze, I think you guys would love it. Enjoy



Vinchix