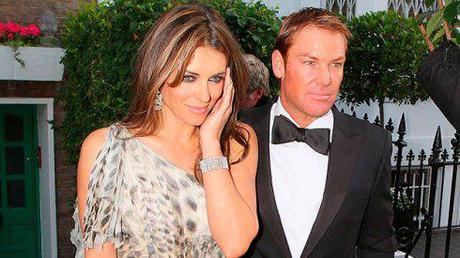 Oh Shane, oh the shame.
What has happened to you buddy? You've changed, and not in a subtle way. I mean, you were never perfect, what with your countless infidelities and texts that resembled those sent by a horny 16 year old boy – but you were a typical guy. A bloke's bloke. An Aussie, beer-guzzling cricket legend. And now, well… I'm not sure what you are.
Don't get me wrong here, I know this isn't exactly breaking news, but I have been avidly trying not to cover this topic until I'd attempted to get my head around it – and all I've come up with, is that this is just the weirdest thing ever. I've labelled what has happened to Shane Warne as the 'Liz Hurley' effect, and girls with brother and cousins and fathers (in this case) that they love, watch out – because this could just as easily happen to them, too.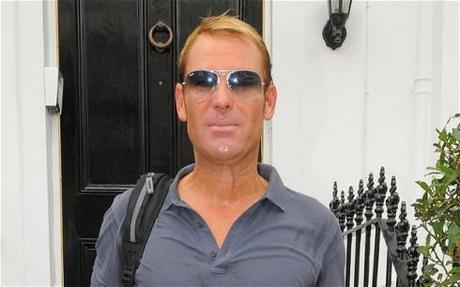 Umm… eek?
Okay, so firstly – after many indiscretions, break-ups and make-ups, Shane and Simone Warne decide to give it a rest for good. Australia says "phew" and no-one really thinks any more of it.
Next thing, rumours of Shane Warne dating Elizabeth Hurley surface. What THE fringle? I mean hells no. You can't go from Hugh Grant to Shane Warne. It's like swapping Moet for Passion Pop. I mean we read some crazy shiz in the magazines but there is just NO WAY. End of.
Boom! Simone Warne pictured on the front of some trash mag as a perky size 8. Divorce agrees with her it seems. Fast forward to the inside story, where she reveals she is dating a man much younger than her – and is now proudly sporting the cougar tag. Good on you girl. She does deserve a bit of a happy ending, no?
Not to be upstaged, our favourite ball-spinning, zinc-wearing, beer-drinking sports scoundrel is now showing up all over any social media networks he can get his hands on, pretty much concreting the fact that he is IN FACT dating THE Elizabeth Hurley. My chin hits the ground at a painstakingly brilliant pace.
Weirder still, we then see Warney begin to shed the extra bit of insulation he was carrying around his mid-section. His pants become tighter and for lack of a better word, more… linen? He looks extra tanned, like he's enjoyed a few pokes in the face by a plastic surgeon and he's just kind of, well… sweaty-looking? Australia gasps.
I mean, I convinced my boyfriend to buy mustard-coloured trousers. Does that make me some kind of monster?!
And what I think is without a doubt one of the weirder chapters to this crazy tale… his children are ALL OVER Liz Hurley like white on rice. I don't know if they're just still a wee bit star struck, but in every image they're exchanging huge cuddles, smiling with glee and even taking new step sibling Damien under their arm.
Isn't divorce supposed to be like, hard on kinds? Don't they think it's funny that daddy-o is treating this British babe WAY better then he did their own mother? Aren't they questioning the constant god damn white linen ensembles??
I'll have to stop there, or I may just get very shaken up by the whole thing.

NQC x
Have you ever seen a man be taken over by the 'Liz Hurley' effect?
Perhaps you're the girl who likes to re-invent the man?
Do you think that all men have the potential to be altered a little, but tell me, is it always for the better?