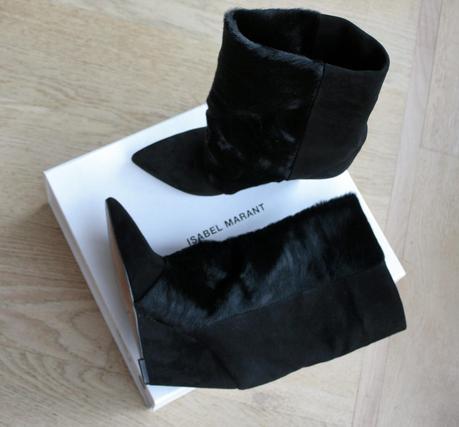 Well, not much to say about this purchase except that it was crazy, completely selfish, (kind of) spontaneous and way too expensive. Having said that, after a crazy month juggling between work and family with few time for yours truly I felt that I deserved something just like this. It is probably not my most thought out purchase because let's be honest, it is probably not as timeless as my Burberry trench coat but sometimes the heart really is stronger than the mind.
I admit that they don't photograph well (or maybe that was just me), but they are worth seeing in real life, if only to look at the perfect fur&suede combo. I saw them online first, was halfway convinced but when we met in real life I just couldn't say no to them. Let me give you some advice, stay away if you don't want to buy them !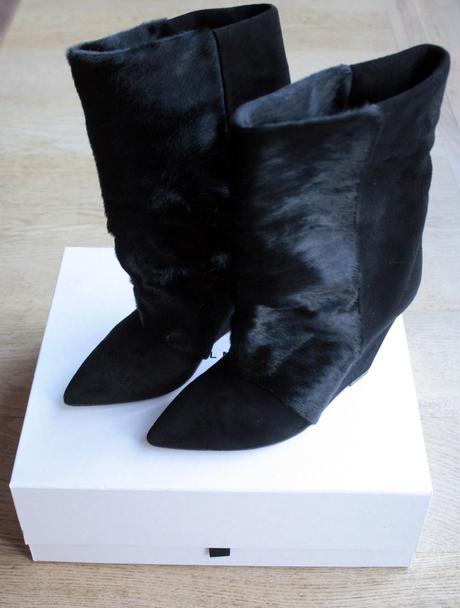 I just hope that November will be a more quiet month. But then again...
xx Marta