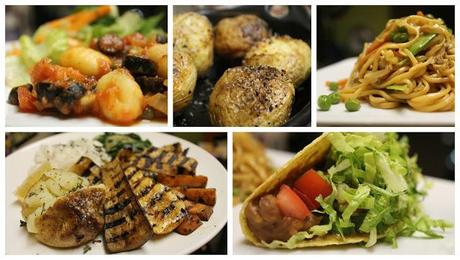 Yay! It's our last week of pain and suffering!
Well, I may be exaggerating a bit. I mean, honestly?  Being vegan was easier than I thought it would be. Sure, you can't hover over the cheese plate or circle the dip at a party. There's no noshing on a large pepperoni pie at last call and there is definitely no way to eat a normal sandwich. But you can still maintain a yummy diet - just without all the things that are potentially bad for you. I wouldn't recommend a vegan lifestyle change as a diet plan to lose weight. There seem to be too many loop holes and corners to cut when you allow carbs over animal proteins. But overall, we do feel better. Not so clunky, energized, and - the first thing we noticed - better at digesting things. Ignacio and I are actually
scared
to start up with the meat and cheese again. A couple of words come to mind - to spare you too many details: explosive, spastic and - worst of all -  implosion. Okay. I may not have spared you enough.  As a salute to our animal product-free month, I have gathered a slew of easy vegan weeknight dinners. Some we even had twice or more (if you count leftovers).
*All of these dishes were made vegan so please be sure to double check your ingredients before yelling at me. I don't do your grocery shopping. I'm simply the idea lady. Also please read the recipes in full before attempting. I didn't follow the usual (1) grocery list (2) recipe format we're all used to.
Recipe #1: Vegetable Lo Mein
This dish is awesome.  We're giving it 5 stars, and we'll be eating it meat free again and again!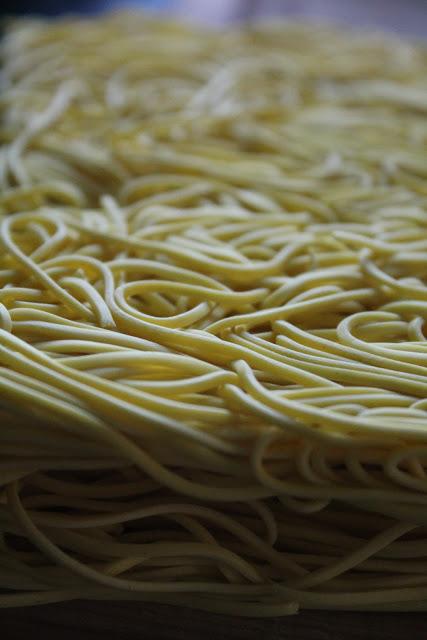 Boil one package of lo mein or chow mein noodles as directed. Drain the noodles and set aside..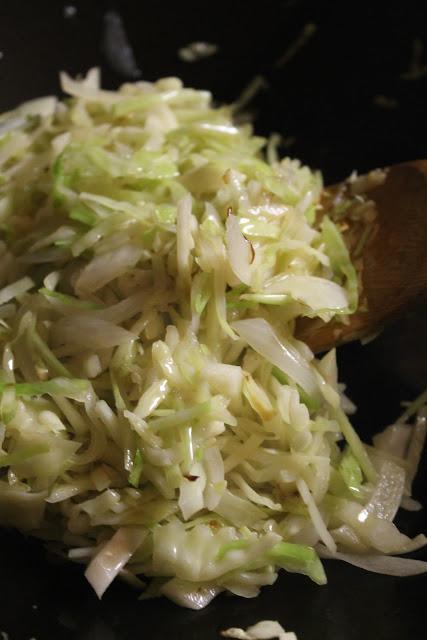 In a wok or large pan heat 3 tbs. oil over medium heat. Once oil is hot, toss in half a head of thinly sliced cabbage and 1/2 thinly sliced white onion. Once your onions and cabbage are fork tender, add in a tablespoon of chopped fresh ginger, 3 cloves of chopped garlic, and one julienne cut carrot.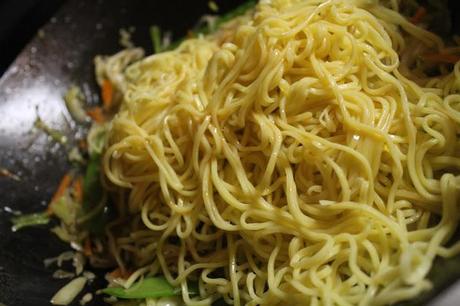 Turn the burner to high heat. Add 1 package of snow peas, half a package of bean sprouts and half a carton of sliced mushrooms. Toss mixture until mushrooms are soft. Now add your cooked lo mein noodles and toss to combine your ingredients.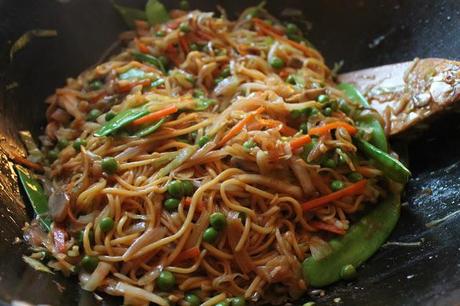 Toss in 1/8 cup of soy sauce, 1 tbs. of sesame oil and 1 tsp. of chili oil. Add 1/4 package of frozen peas.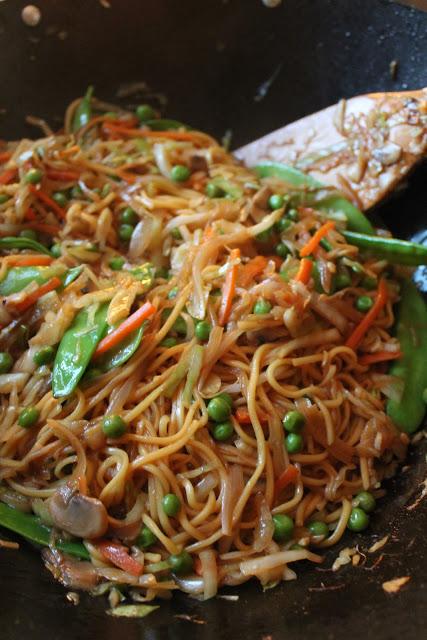 Stir fry until everything is well heated. Taste your noodles - you may need more soy sauce (I like it salty).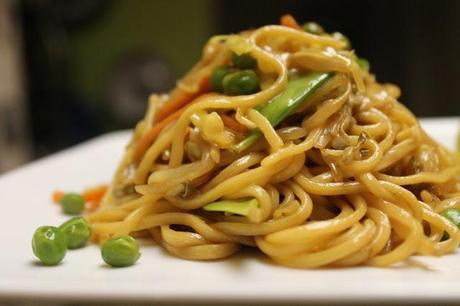 Enjoy! You can make this a thousand different ways. Next time, add water chestnuts, baby corn, bok choy, broccolini, baby eggplant... pretty much whatever you want!
Recipe #2: Grilled Mixed Vegetables 
with Quick Baked Potatoes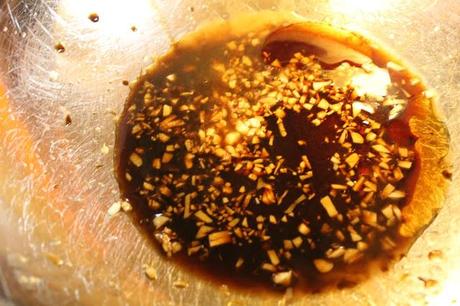 For the marinade I chopped 1 tbs. fresh ginger, 2 garlic cloves and 1/2 a white onion, then mixed in 1/4 cup balsamic vinegar, 2 tbs. soy sauce, 2 dashes sesame oil and 3 tbs. Sriracha. Then, I whisked everything together with olive oil until smooth.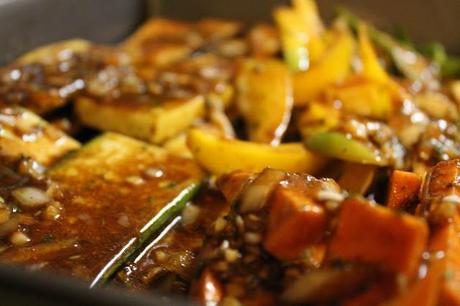 Slice up whatever veggies you have on hand. We used leftovers, including half a zucchini, half a yellow squash, half a baby eggplant, half a yellow bell pepper, half a sweet potato, and a couple of slices of firm tofu. Pour the marinade generously over your sliced vegetables.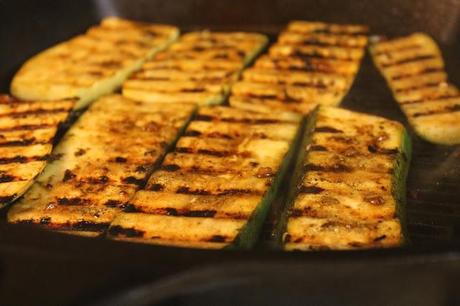 Heat your grill pan to high. Sear your marinated vegetables until you achieve nice grill marks on either side. Remove from pan, working in batches, seasoning each piece with salt and fresh pepper as it comes off the hot grill pan.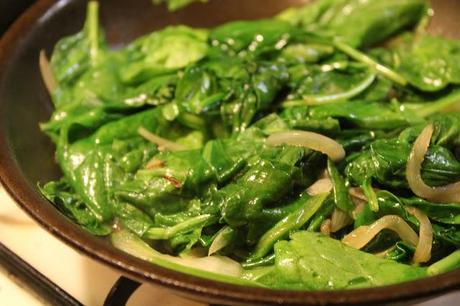 Saute half a sliced onion and half a package of fresh spinach in a quarter cup of vegetable broth. Be sure to drain any excess juices from the pan.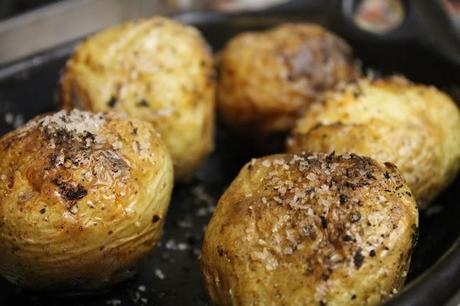 Boil a handful of potatoes until just fork tender. Remove the potatoes from the water and set them into a roasting pan. Coat each generously with olive oil, salt and pepper. Place the roasting pan under a broiler for about 3 minutes on each side, or until golden and crispy. This is a great way to fake a baked potato during a week when waiting by the oven for an hour isn't an option.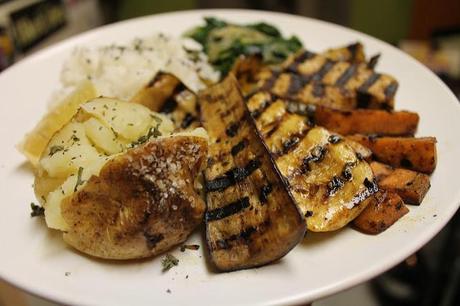 We heated up some leftover white rice and topped our baked potato with a tbs. of vegan butter substitute.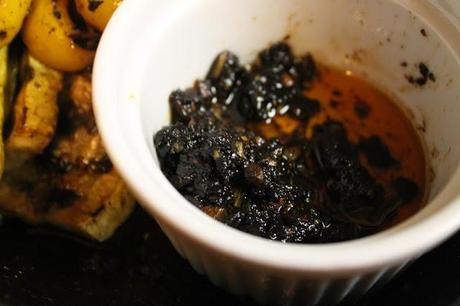 While we were waiting for our rice to heat,. I placed the juices of the leftover marinade in an empty roasting rack and broiled the mixture until well-heated. We ended up with a tangy and spicy jam for our rice and it was deeeelicious.
This was a great way to make use of our leftover fresh vegetables. I hate to see good food go bad. There was no way we finished our plates but we had plenty of leftovers that got us through the week. Try rolling the leftover vegetables in a wrap with hummus and lettuce for lunch.
Recipe #3: Vegan Taco Night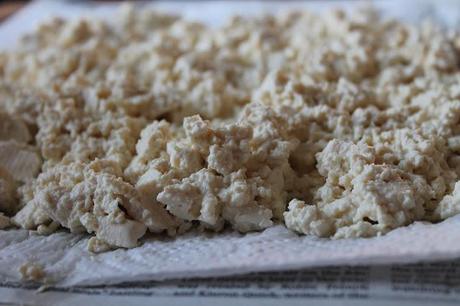 Start off by crumbling firm tofu over a few paper towels layered over some old newspaper.  Drain your tofu thoroughly.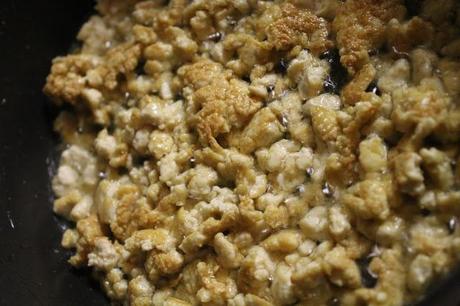 Give your tofu the ground beef treatment and brown it. 1 tbs. oil over high heat, leaving the tofu alone long enough that it actually browns. Drain the excess water and oil from the tofu.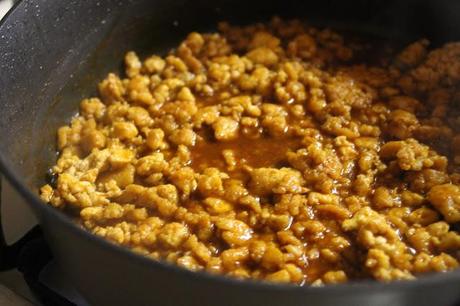 Add 1 package taco seasoning - add water and simmer, as directed on the package. So far, we've only replaced the ground beef with ground tofu.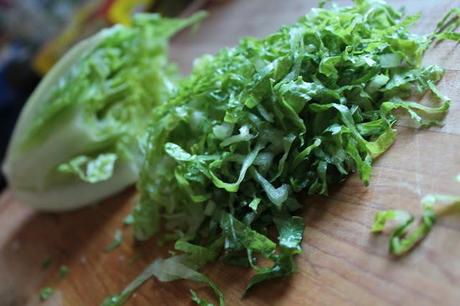 Prepare your fixin's plate. I set out soft tortillas and hard taco shells, lettuce, chopped tomatoes and onions, salsa, hot sauces, and sliced avocado.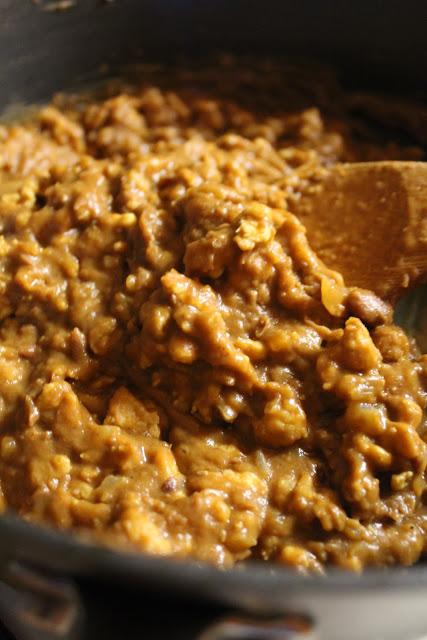 Add a can of vegetarian refried beans and a quarter cup of vegetable stock to your tofu taco mixture.  Stir and simmer until the beans are heated through.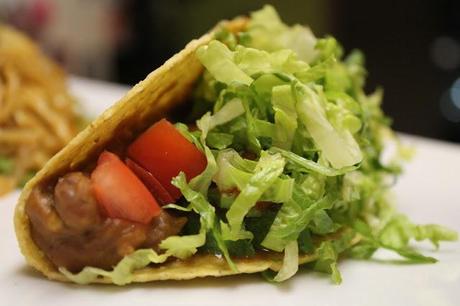 Heat your tortillas and shells and begin your build-your-own taco party. Next time, add sliced black olives, fresh cilantro, or sliced jalapeno peppers to your dish. For lunch we used the leftovers as our version of a "crunch-wrap". We rolled the fillings in a soft tortilla like a burrito and pan fried each side, sealing in all the yummy flavors. Serve with guacamole on the side.
Recipe #4: Gnocchi "Puttanesca"
Our favorite vegan dish - the one plate we could dive into again and again without feeling gypped.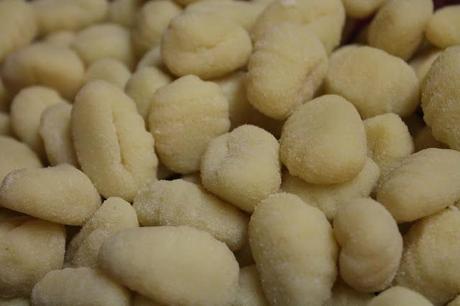 Boil a pot of water and season with salt and olive oil.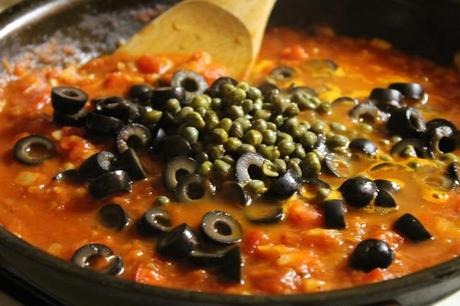 In a pan over low heat, sweat half a chopped onion and 3 cloves of sliced garlic in 1 tbs. olive oil. Add  half a jar of prepared marinara sauce and a chopped Roma tomato. Simmer on low until water begins to boil. Stir in half a can of sliced black olives and half a jar of capers.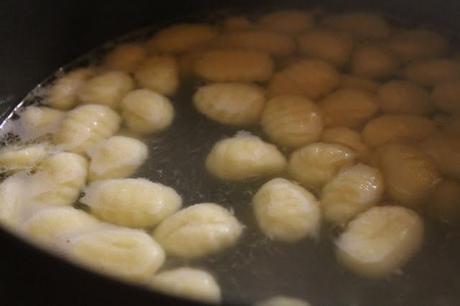 Dump your packaged gnocchi into the boiling water as directed on the package. Your gnocchi is done when it begins to float to the top of the pot. Drain.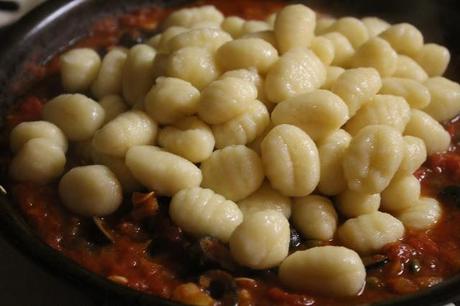 Immediately add your pasta to your sauce and toss everything together.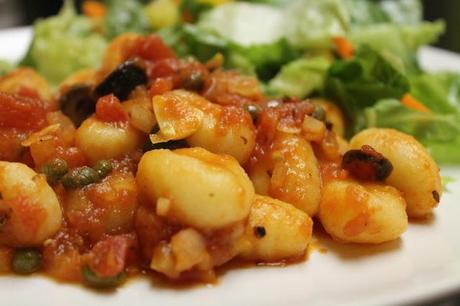 Serve your Puttanesca sans the anchovies with a side salad. I used shredded romaine with chopped yellow bell pepper and carrots, tossed with olive oil, red wine vinegar, and dried oregano.
Welp,  that's all, folks! I hope my vegan recipes were of some help. I had a great time developing new recipes and experimenting with limited ingredients. Ignacio and I are going to try hard not to throw all of our good work out the window. We've resolved to cut meat-based meals down to about twice a week and try not to top off everything we eat with a slice of cheese (but that probably wont happen).