This will be my last blog post until 1/4/16. I'd like to thank you all for being such loyal readers and allowing me to do my thing each day. I still really enjoy doing it and look forward to an interesting 2016 video year. I'm sure I'll have some thoughts over the break, so definitely check the Facebook page or the Twitter feed. Have a wonderful holiday and a very Happy & Healthy New Year!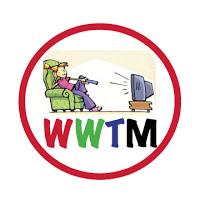 THE ANSWER TO MONDAY'S TRIVIA QUESTION: Adam Driver plays Kylo Ren in Star Wars and Adam Stackler on Girls
FIRST FIVE: Mike O'Dea, Neil Moffatt, Jo Engel, Alex Nagler

& James Gabriele

HONORABLE MENTION: Brett Blattman



THE NUMBERS 

 
Friday's Broadcast Top 5


Dateline-NBC 1.1/5.6




Masterchef Junior-FOX 1.1/3.9




Frosty the Snowman-CBS .9/4.3




Blue Bloods-CBS .8/6.6




Shark Tank-ABC .8/3.7


Friday's Cable Top 5 Gold Rush-Discovery 1.2/3.7
Big Screen Movie-ABC Family .7/2.3
Family Guy-Adult Swim .7/1.6
NBA-ESPN .7/1.7
The Cleveland Show-Adult Swim .5/1.2
Friday's Top 5 Primetime Twitter Ratings Billboard Women in Music-Lifetime 48,000 Tweets
Tonight Show-NBC 7,000 Tweets
The Soup-E! 5,000 Tweets
The Knick-Cinemax 3,000 Tweets
A Football Life-NFL Network 1,000 Tweets
Sunday's Broadcast Top 5


Sunday Night Football-NBC 5.5/15.8


60 Minutes

-CBS 2.6/11.8


Football Night

in America-NBC 2.6/8.1




Miss Universe-FOX 1.7/6.1




Undercover Boss-CBS 1.4/6.8

 
 
Sunday's Cable Top 5


NA


Sunday's Top 5 Nielsen Twitter Ratings

Keeping Up With the Kardashians-E! 18,000 Tweets




Real Housewives of Atlanta-Bravo 14,000 Tweets




Homeland-Showtime 6,000 Tweets




Into the Badlands-AMC 3,000 Tweets




The Affair-Showtime 2,000 Tweets




Top 5 Live + 7 Primetime Broadcast Programs for the Week of 11/30/15-12/6/15




Empire From a 4.5 to a 6.6  (+2.1)




Modern Family From a 2.4 to a 4.2 (+1.8)




Quantico From a 1.2 to a 2.3 (+ 1.1)




Agents of Shield From a 1.3 to a 2.4 (+1.1)




Black-ish From a 1.6 to a 2.7 (+1.1)



THE SHOWS

I only watched the Saturday Night Live Christmas Special last night.




Here's my favorite SNL Christmas sketch from the show, watch it and then check out the final trivia question of 2015:


https://www.youtube.com/watch?v=STtAIEcvOWs
THE OTHER STUFF
Well, we are winding down the year and all of the Best of Lists are out so I though I'd give it a shot too. It wasn't easy to come up with the BEST TV SHOWS of the year, so I just decided to list my FAVORITE TV SHOWS of the year. I tried to narrow it down to 5 or 10 but I couldn't do it so below are my 17 FAVORITE TV SHOWS OF THE YEAR. They are in alphabetical order and in my opinion are ALL worth bingeing over this holiday season. 
Big Brother
Comedians in Cars Getting Coffee
Donny
Game of Thrones
The Good Wife
Grinder
Kingdom
Master of None
Narcos
Odd Mom Out Orange is the New Black Outlander Power
Suits Survivor UnReal Wet Hot American Summer
What were YOUR favorites of 2015? 
- I NEVER watch Miss America, Miss USA, Miss Universe, none of um and I guess not many of you guys do either because none of you guys mentioned it. I got to work yesterday and one of my co-workers was talking all about Steve Harvey's huge mistake during Sunday's Miss Universe pageant. Did you hear about it? Did you watch the video? OMG!!!! Embarrassing, ridiculous, and amazing TV! First of all, Steve Harvey just didn't read the card correctly, so he's an idiot. He also didn't even say the winners actual names, he just announced the countries the came from. Miss Colombia didn't speak English and Miss Phillipines did. She just stood there not having any idea what was going on. They had to literally take her crown off of her head.  I gotta give Steve credit for apologizing and correcting his mistake but he just left the women standing out there like idiots and left the stage. Afterwords, he Tweeted his apology and spelled both of the countries incorrectly. Betting he's not back next year, he's gotta head back to 7th grade geography class to learn how to say and spell countries correctly. You gotta watch it if you haven't seen it yet: https://www.youtube.com/watch?v=nmqAjr0xs04
-Based on all of the public's votes, Amazon has added 5 new pilots to series. Good Girls Revolt, Z: The Beginning of Everything, Highston, One Mississippi and Patriot. I'll be honest, I didn't check out ANY of these pilots. Never voted, nothing. I had to read about them  in this link http://www.tubefilter.com/2015/12/18/amazon-studios-five-new-series/ Even after reading all about them, I felt no excitement. Let's see if any of them receive Transparent type buzz once they launch. Isn't it amazing how much is out there right now? It's almost too much, too overwhelming to try to keep up. 
-Like Netflix, Amazon hasn't released any real numbers for their programs, but they have revealed which program has been viewed the most. Care to guess? Nope…Nope…It's Man in the High Castle. We're hoping to catch up on this one over the break. I'm not sure it's my thing though. It's DEFINITELY right up my husband's alley. We rarely find anything we all sit and watch together. Narcos and The Goldbergs and sports is pretty much all we ever agree on. I'll let ya know after the break if we got into this one. 
-According to year-end research from Nielsen, Facebook was the most popular mobile app of 2015…BY FAR!  The social network's app garnered 126 million unique users, up 8% from 2014. YouTube's mobile app came in second, with about 97 million unique users, a 5% YOY increase over 2014. Facebook Messenger clocked in at number  three with about 96 million unique users, a 31% (!!!!) YOY increase. 


-Comedians in Cars Getting Coffee's one of my favorite shows and it's back while we're on break on 12/30/15. Jerry's first guest is NOT a comedian but if you get the chance to drive POTUS around, you take it. Yep. Jerry's got Obama and I don't think they drive around in a bulletproof vehicle either. First the Prez went into the wild with Bear Grylls and now he's going out on the road with Jerry. The other passengers after POTUS will be Will Ferrell, Steve Martin, Garry Shandling, Kathleen Madigan & Sebastian Maniscalco. You'll have to check in with me on Facebook after it airs! 
Tuesday's Trivia Question: Final trivia question of the year. What MOVIE was the Alec Bal

dwin sketch a parody of?
WWTM-Kristy
Like me on Facebook at Watching Way Too Much Follow me on Twitter at [email protected] http://watchingwaytoomuch.com [email protected]