Happy hump day all. I'm sort of dazed by the fact it's Wednesday. This week is going 3g fast.
Guess what?! I actually charged my camera!!! WHAT?!
It's back to normal blogging… plus I found some awesome pictures from our trip to Oregon a few weeks ago that I can't wait to share with you.
But first…
Breakfast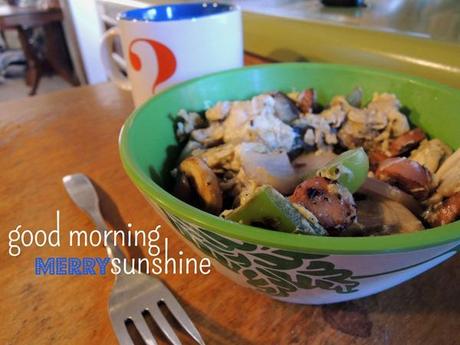 I cooked! Mhmm… get a little veggie-licious in your morning.
I made a 1 egg and 2 egg white scramble with green bell pepper, button mushrooms, red onion, and a little chicken-apple sausage.
Top it all off with coffee in my brand spankin' new mug courtesy of Target!
LOL. It makes me laugh. I think it's the perfect morning coffee mug. I'm always a little dazed-and-confused until after my second cup.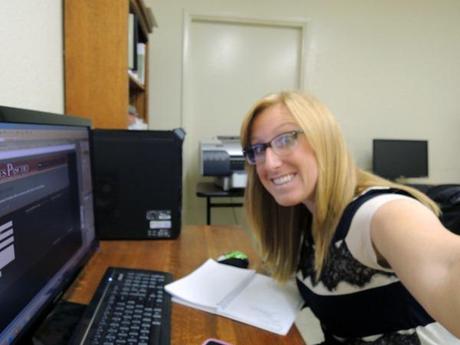 Just so you know I think the scramble would be just as good (probably better) with cheese. For all you moo-ers out there.
Okay now let's get to the good stuff!
Three Creeks Brewery on Vacation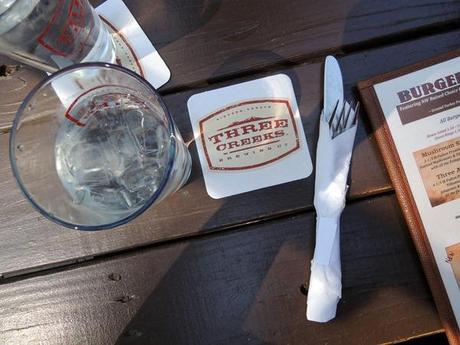 Part of our yearly trip to Sunriver, Oregon is always spending a day in Sisters. It's a little touristy town filled with fun little shops. Mom and I always plan at least one trip. This year everyone decided to go so we had a fancy lunch at the new Three Creeks Brewery.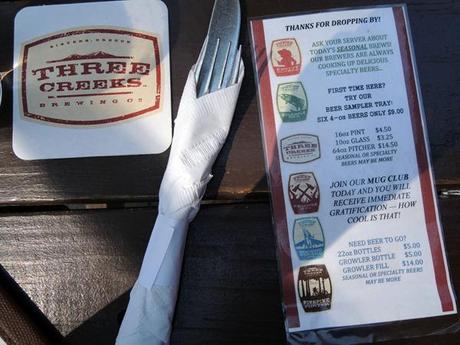 Max and I had to try their sampler once we read the names of their brews.
Knotty Blonde
Stone Fly Rye
HooDoo VooDoo IPA
and Five Pine Porter.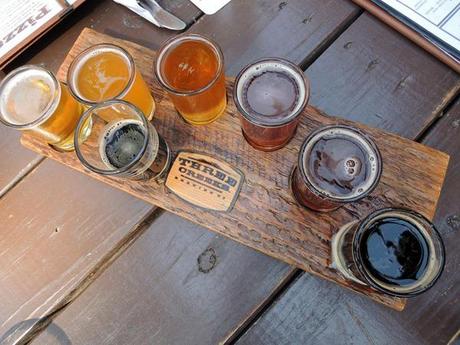 Unfortunately it was so long ago I can't remember which ones we tried. I know it was all the ones I listed on top, including a dark chocolate flavored porter and a 2 reds…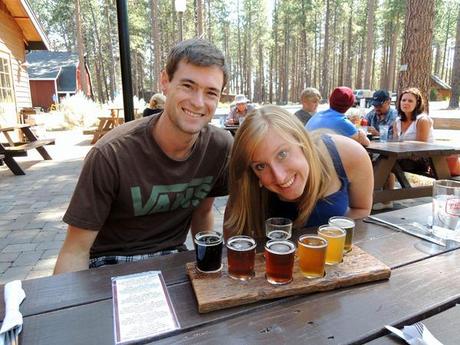 I couldn't leave without trying at least a sip of Knotty Blonde!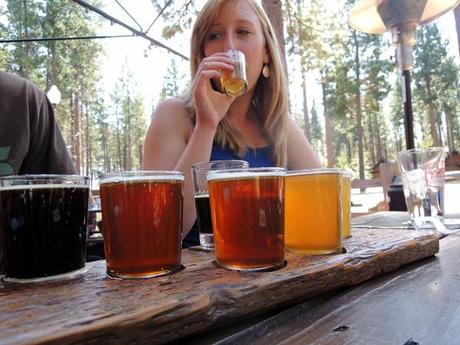 It wasn't my favorite. It was their lightest beer and it was missing a little added flavor punch. But I really liked the IPA and the red.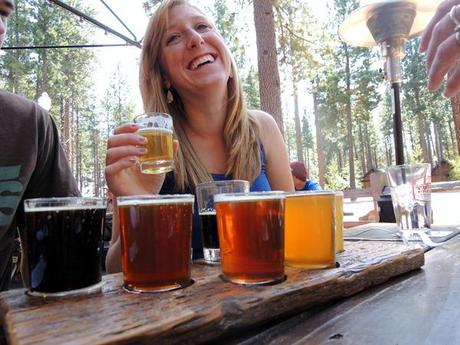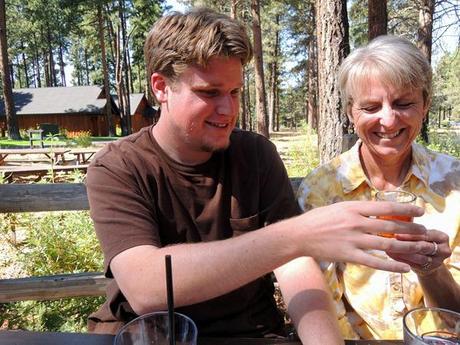 The brother and Mom joined the tasting too… I think they were intrigued by the fun names. HooDoo VooDoo… how can you leave without figuring out what that's about?!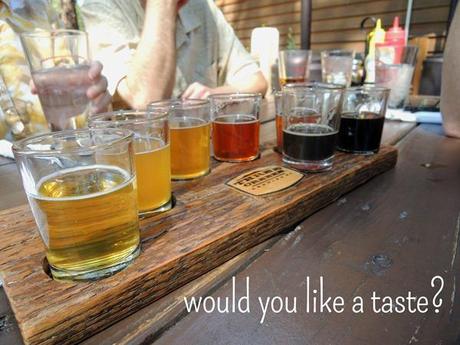 After we tried all their beers we ordered lunch.
I started with a side salad and balsamic dressing.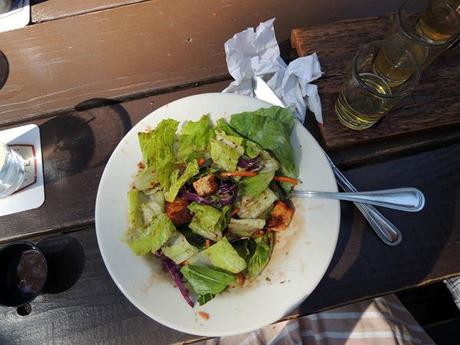 And for my main dish I scored a BLT with Avocado.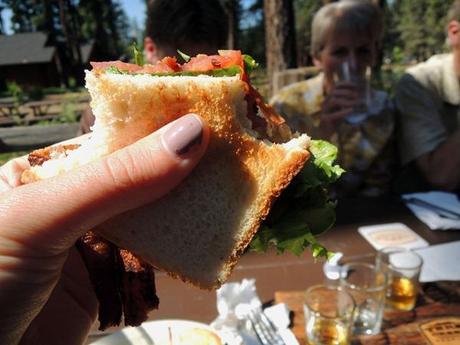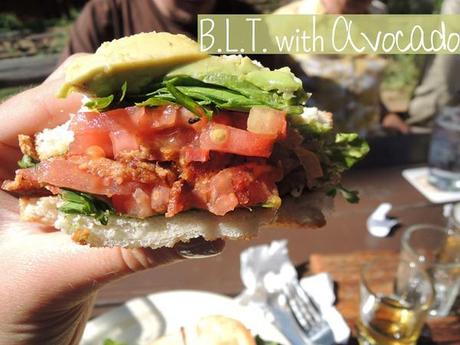 Look at all that layered goodness. And I'm going to be a total failure of a healthy eater but the toasted white bread was awesome and it knocked my knotty blonde socks off!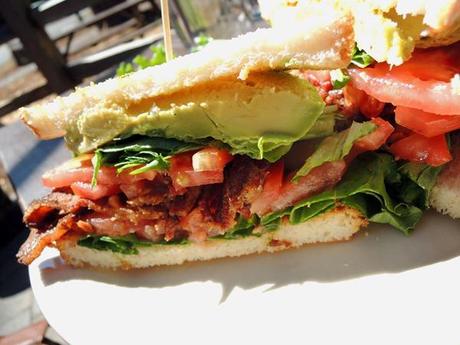 I'm drooling. I think I need a BLT for lunch.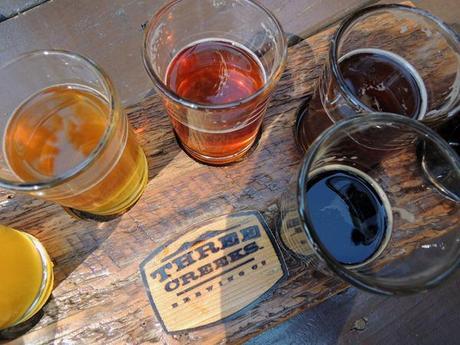 Everyone was really happy that we took a risk and stopped at this restaurant for lunch. We just drove by and pulled in. Everyone left happy and stuffed! We'll probably eat there again next year.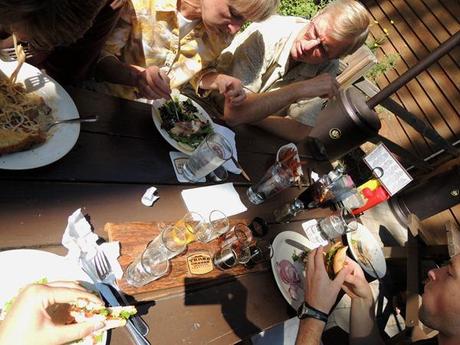 Tell me about you!!! I want to know…
How do you pick places to eat when your on vacation?
We Yelped a lot, but we also just went on impulse.
What is the best beer name you've ever heard?
Knotty Blonde! I have the shirt.
Where was the last place you went on vacation?
Oregon!!!
What are you doing for fitness today?
I might be skipping… my knee is very unhappy.