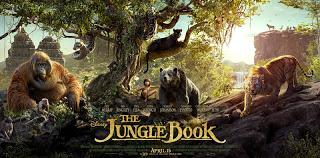 For Indians in the 90s, the song 'Jungle Jungle pata chala hai' was one of the most sweetest memory of their amazing childhood. (Yes, the kinds Y-gen would never have :p) The amazing animated cartoon that made us run from the playgrounds to sit in front of the TV before the titles concluded. The nostalgia of those times have given a great advantage to the new "Jungle Book', live-action movie by Jon Favreau. Now, my nostalgia has another story to it.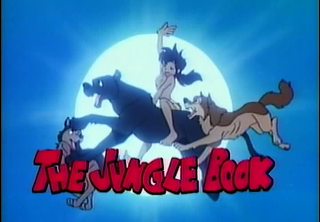 The very first English movie that I saw ever, in a then-posh A/c movie theater called 'Sreedhar' on the Marine Drive in Kochi was....make a guess.....the 1994 'Jungle Book'. And how much I loved it then. (Surprised to know just recently, that the main lady lead in that movie was our Evil Queen Cersei, Lena Headey.) Remember that it was the first English movie, I saw in a theatre, and for those days the standards of that movie was very high. Real animals, great action scenes, good vfx. How much I was changed that day.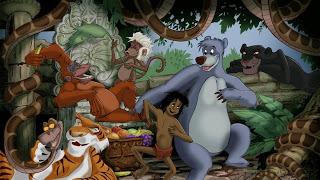 'The Jungle Book' reinvents the great story by Rudyard Kipling, about the little boy Mowglie who was raised by wolves. We all know how his story goes, and every moment in this movie was a tribute to whatever we knew about this character. The voice artists did a great job, for the excellent VFX work in the movie. But the star was the cute little thing named Neel Sethi. He was ferocious, and sweet, and was a menthol to the eyes. The animators needs to be congratulated again and again for their amazing work. Wish I had seen this one in Imax, instead of the BvS tragedy.
The movie is annoyingly short, or is it that the time passes so fast? Bagheera and Baloo were a treat to watch. There were moments that touch you too. That tells you how effective the writing was. Kaa had a brief role, while the Monkey King Louie makes an impression. I was afraid if the actual animals would scare children off, but most who came into the theater with me did come out without much of a fuss. As for the little girl who was afraid of Shere Khan, her grandfather constantly kept reassuring that the tiger was gonna lose. Well, the Indian Censor Board did advice parental guidance.
This was also one of the finest 3D recently. Well for the Indians, again, it wouldn't come any where near 'My Dear Kuttichathan'. But it has got atleast 4-5 good 3D tricks, unlike the other 3D movies which have nothing.
An Absolute entertainer. Amazing VFX. Do catch it in the theatres.