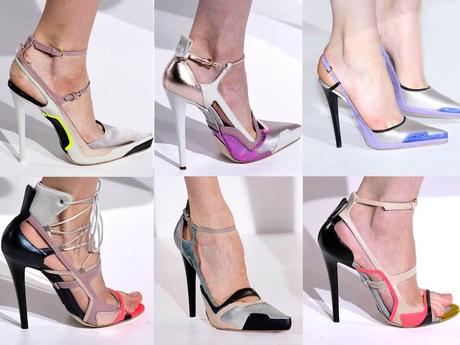 Designers know that a good pair of statement shoes will make the buzz in the fashion world for at least an entire season (do Miu Miu glitter booties or Prada flaming fire shoes ring a bell ?) which is probably what Jill Sander had in mind when coming up with these babies.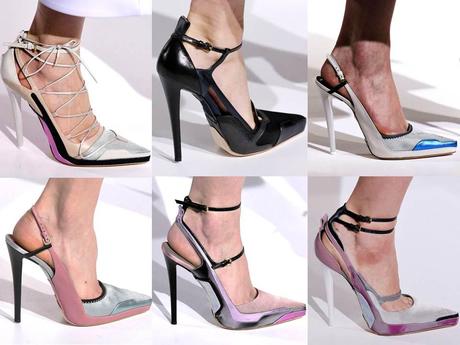 Although apparently extremely painful (am I the only one spotting the band-aid on the top left model's foot ? ), they do have the potential to become one of the season's "it-shoes". They have everything on their side, the perfect ankle-strap, the sporty vibe, the pointy-toe, no-platform (the end of the platform shoe is coming, yeaaaaaaaaaaaah !), and spot-on colors. Only time will tell if trendsetters will adopt these shoes and if they will become a big hit but as for me, I'm sold. They're
very much
slightly over my budget and not
at all
entirely suitable to my lifestyle otherwise one of these would be already in my wardrobe.
If you want to jump on this trend, Luisa Via Roma has the open-toe styles available
here
.
I'm very curious to know what you think, do you love or hate these shoes ?
xx Marta
sources: Searching for style,
Talk shoes
,
NY Times
, Your style trend, Love getting dress,
Fashion fruit cake
,
The girl who couldn't be a fashionista