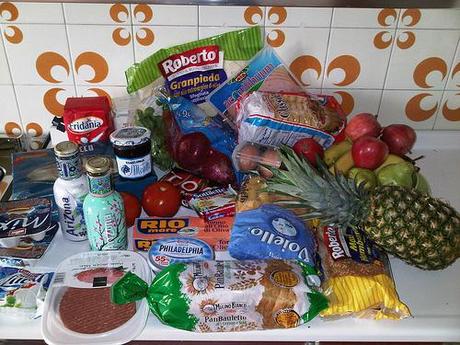 HI GUYS,
THE PICTURE REPRESENT ALL THE INGREDIENTS THAT I BOUGHT THIS MORNING, AND FROM MONDAY YOU WILL SEE HOW I COMPOSE/COOK IT.
EVERYDAY AN EASY, SOMETIMES VERY EASY, RICEPE FOR HAVE A GOOD DAY.
SOME OF THE MAIN INGREDIENTS ARE:
- PASTA
- FRUITS
- YOGURT
- TEA
- HAMBURGER
- TOMATO
- ETC…
IF YOU WILL TAKE CARE OF THE DETAILS: BREAKFAST, LUNCH AND DINNER WILL BE A LITTLE BETTER!
SEE YOU SOON! Fabusho!