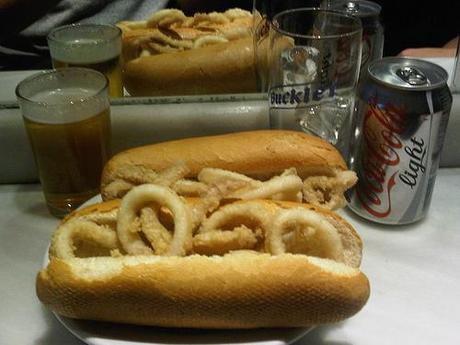 HI GUYS,
YESTERDAY I ATE THE MOST BIZARRE SANDWICH OF MY LIFE.
YEP, A SANDWICH WITH FRIED SQUIDS.
IT'S A TIPICAL MADRID'S SANDWICH.
I CAN'T EXPLAIN WHAT I WAS FEELING WHILE I ATE IT, BUT THE TASTE WAS GOOD.
I ATE IT IN A BAR NEAR PLAZA MAYOR AND MAKE IT SINCE 1940.
THEY FRY SQUIDS AT THE MOMENT, HEAT THE BREAD AND PUT THE FISH INSIDE.
SO SIMPLE SO STRANGE SO DELICIOUS.
I LOVE THIS SPECIAL THING THAT MAKES MORE PLEASANT A MODERN CITY.
THE TRADITIONS MAKE A CITY ALIVE.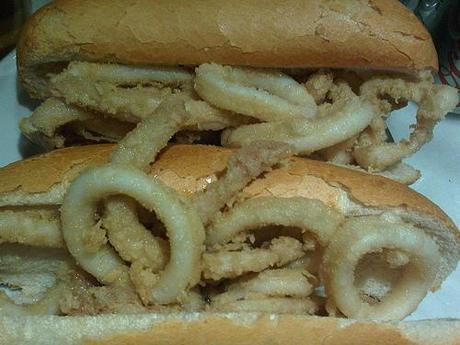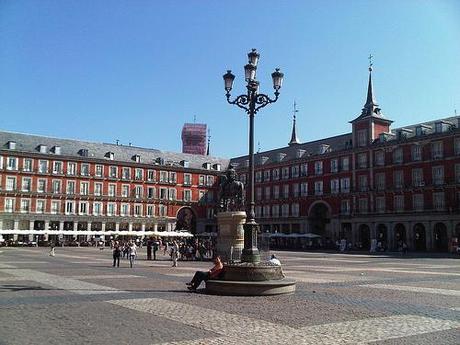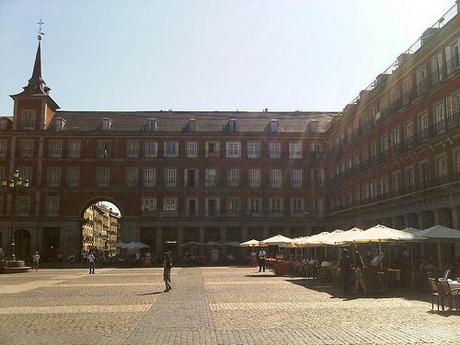 SEE YOU SOON! Fabusho!