Famous around the world for her stunning natural beauty, touching humanitarian efforts and tumultuous royal life, the late Princess Diana was also beloved for her undeniable taste in glamorous gowns. In an exciting international development, many of the most recognizable dresses are headed to auction to raise an estimated $900,000 for the Kerry Taylor Auction House. These ten dresses, many of which you'll immediately recall from state visits and famous photographs, are officially up for bid on March 19th, including the following celebrated pieces in the latest Princess Diana auction.
The White House Dance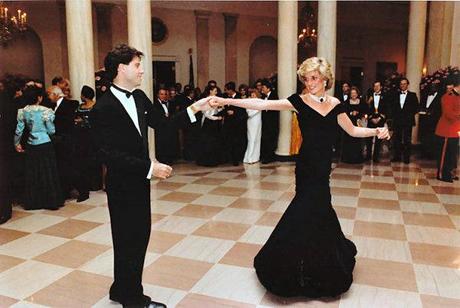 She wore it to dance with one of America's most leading men of the time, John Travolta, at an acclaimed visit to the White House in 1985. The absorbingly rich navy blue velvet gown by Victor Edelstein is one of the most hotly anticipated dresses up on the block. The alluring off-the shoulder style and body-hugging design was a favorite with Diana fans across the globe.
The Vanity Fair Shoot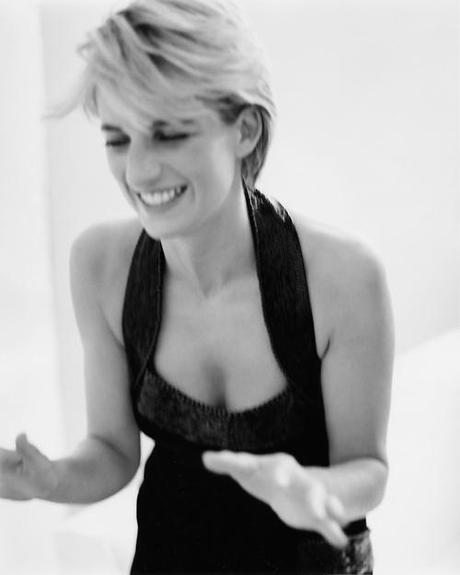 Downright captivating in a Catherine Walker gown, the people's princess looked decidedly elegant in the 1997 Vanity Fair photographs thanks to this ebony black dress with sparkling details on the hips, bust and halter. The shape accentuated her toned arms and figure, while maintaining her royal appeal.
The Austria State Visit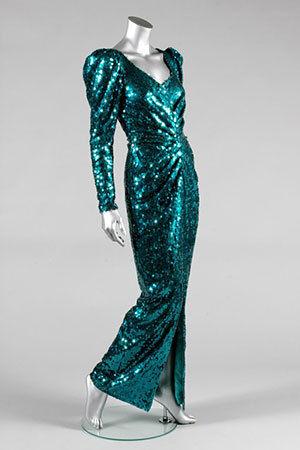 No longer hiding behind subdued neutral tones, the late ex-wife of Charles bedecked herself in a glittering emerald green sequined gown with eye-catching puff sleeves and a breathtaking neckline. The long sleeves and shallow front slit kept things modest, showing her highness' classy taste. This dress dazzled onlookers in 1989 for her state visit to Austria.
You may find these three looks the most thrilling, but all ten of the iconic dresses speak to Diana's fine taste and showed off her incredible body of work. She may no longer be with us, but Princess Diana's presence is still felt, and adored, around the world, guaranteeing a rich return at the auction.
Ashley B for Raymond Lee Jewelers, premiere fine jewelry and luxury watch boutique and buyer.