Hi fellow nail polish lovers!!
Today, I have polishes from The Hungry Asian that will be released tomorrow to share with you!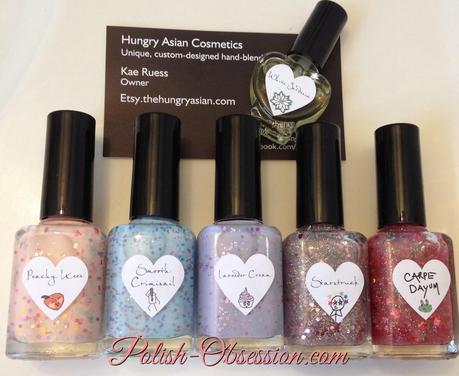 Peachy Keen
Peach creme base with yellow hexes, dark pink matte bars, purple holographic/matte hexes and dark pink and green hexes.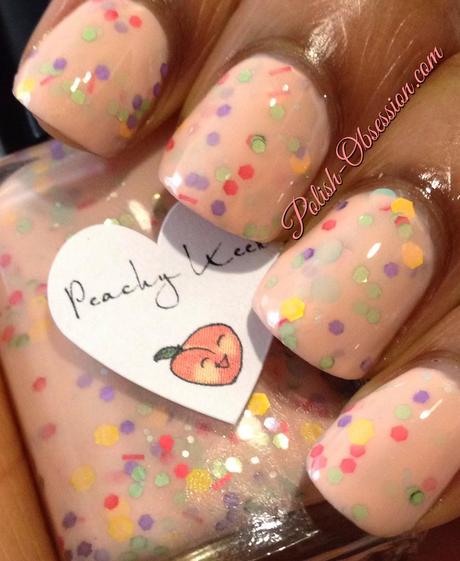 Artificial Light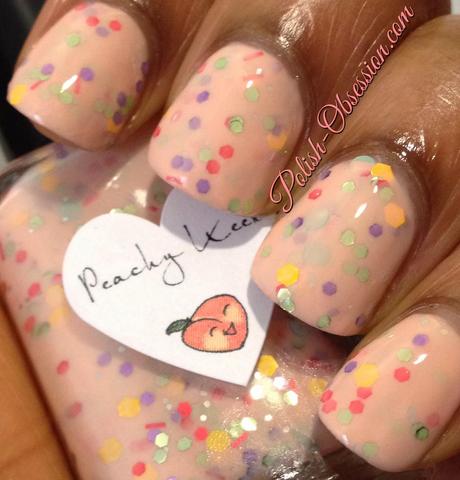 Artificial Light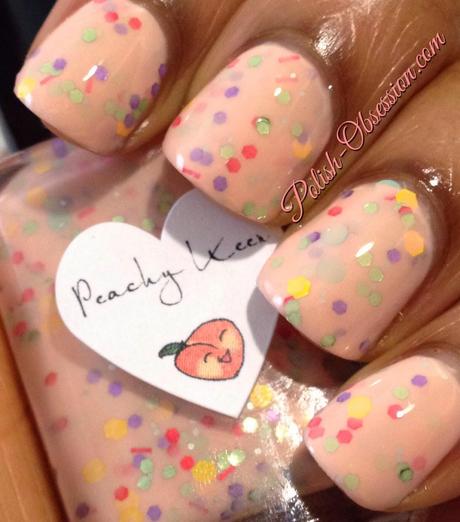 Artificial Light
Peachy Keen has a really unique and fun combo of colors.  I don't think I've seen anything like it before.  It's definitely very spring-like and colorful.  The formula was pretty good.  The base was a bit on the thick side, but manageable.  There was great glitter coverage with each coat.  Here I used three coats.
Lavender Cream
Lavender creme with satin mint, pink, dark purple and green hex glitters.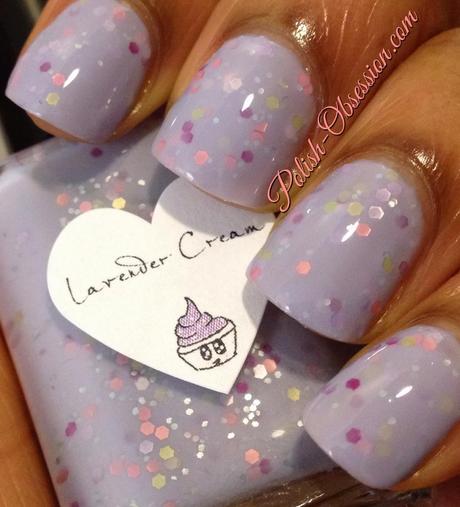 Artificial Light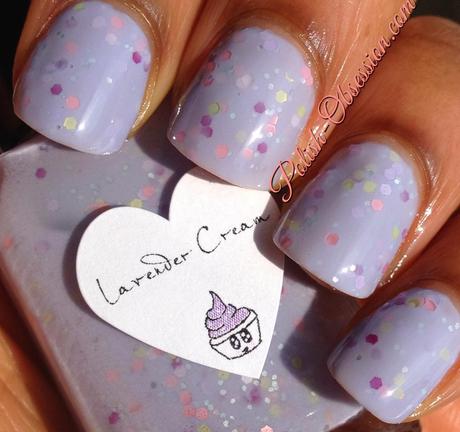 Sunlight
Lavender Cream is such a pretty polish.  I love the mixture of glitters and the pretty shade of the lavender base.  It reminds me of Easter.  Lavender Cream has a really good formula and is opaque in two coats.
Smooth Criminail
A shimmery pastel blue with small and medium purple, orange, blue, pink and teal hex glitter.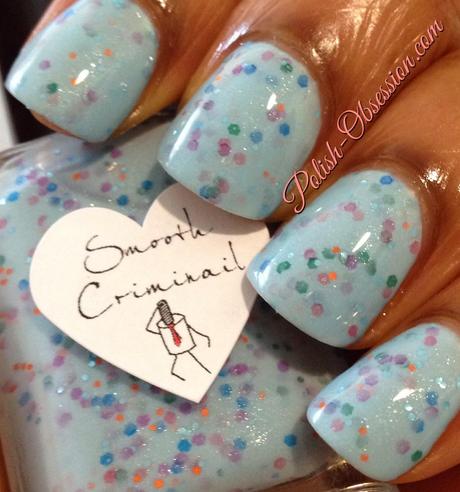 Artificial Light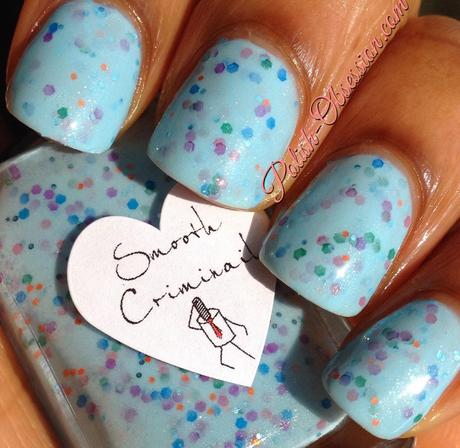 Sunlight
I'm in love with Smooth Criminail.  This blue is amazing and I love the shimmer in it.  It's great for spring, but it makes me think of summer too with all of the fun colors.  Smooth Criminail applied really well and was opaque in two coats.
There are also two glitter toppers that will be released tomorrow.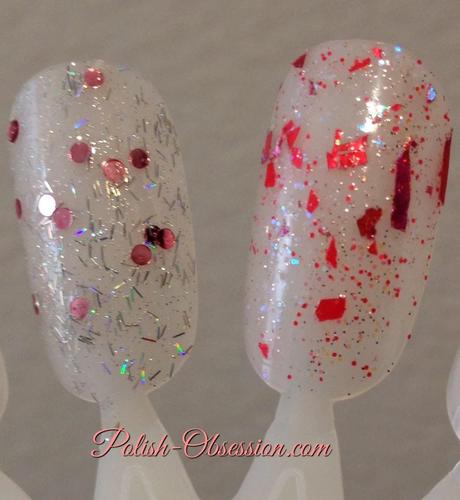 Left: Starstruck, Right: Carpe Dayum
Starstruck
Short holographic bar glitters and pink dots in a clear base.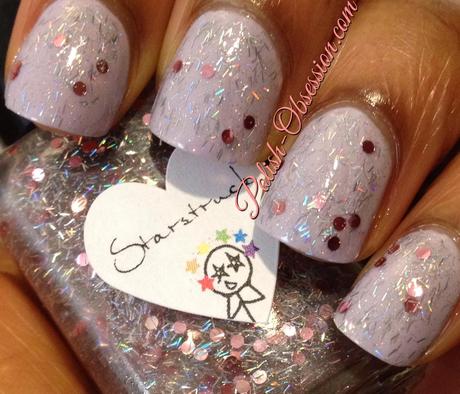 Artificial Light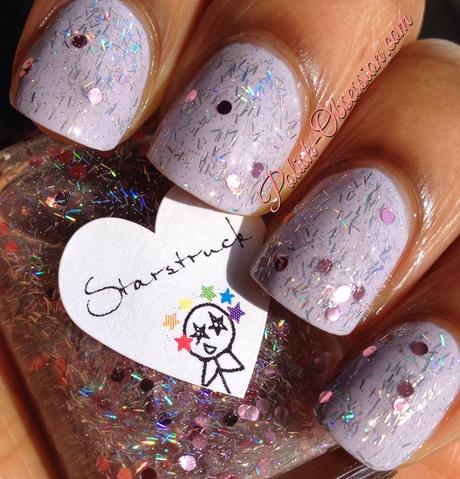 Sunlight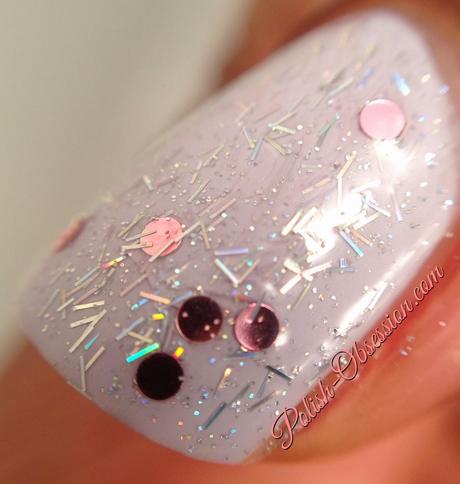 The Hungry Asian Starstruck (Macro)
I decided to layer Starstruck over Essie St. Lucia Lilac.  I wanted a pastel (spring-like) base that would showcase the glitters well.  Bar glitters aren't my favorite, but I like that these are short and skinny.  I'm also loving the pink dots!  I used two coats over St. Lucia Lilac because I wanted to get enough dots on the nail.
Carpe Dayum
Holographic and matte pink shreds with blue iridescent glitters in a clear base.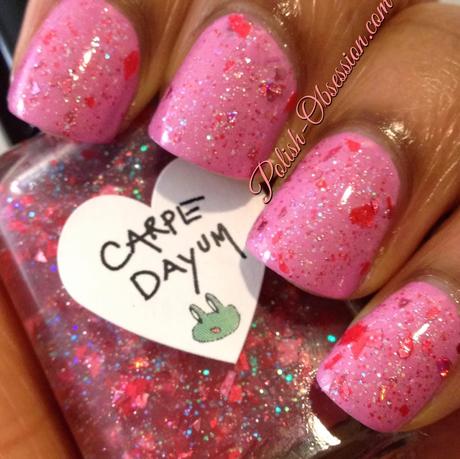 Artificial Light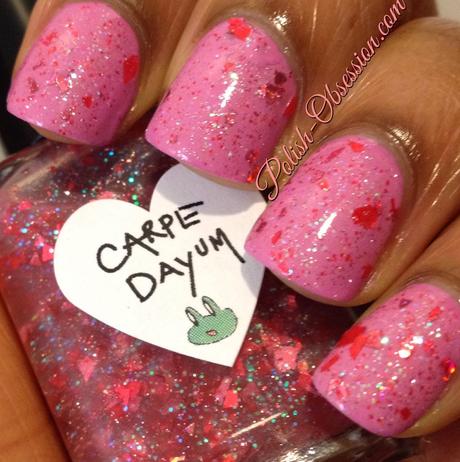 Artificial Light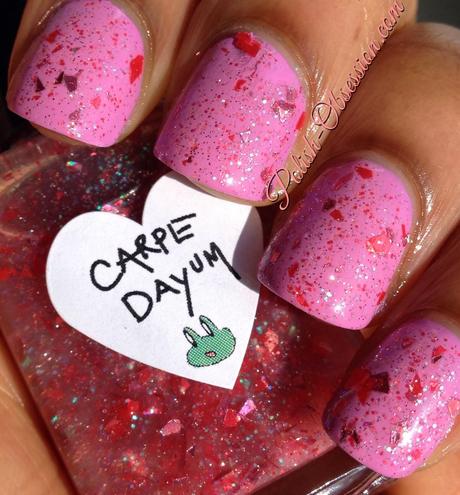 Sunlight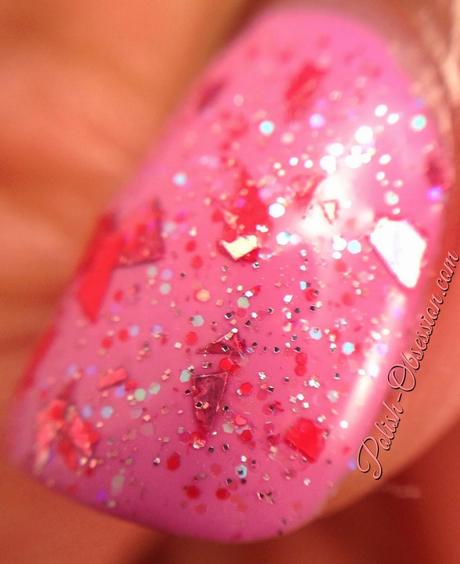 The Hungry Asian Carpe Dayum (Macro)
I layered Carpe Dayum over Nails Inc. Power Pink and I loved this combination.  It's so girly and pink!  It makes me think of candy for some reason.  I like that the shreds aren't too large and that you can build up the coverage.  Each coat gives a moderate amount of glitter coverage.  I applied two coats for this mani.
Kae has also created a new cuticle oil with a White Gardenia scent.  It has sweet almond oil, jojoba oil, grape seed oil and fragrance.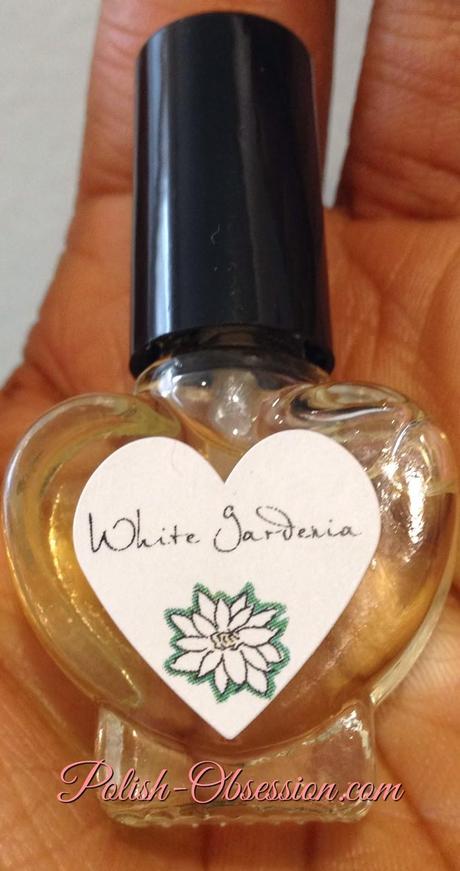 The Hungry Asian Cuticle Oil
The cuticle oil has a really pretty scent, but isn't too strong, which I love because I'm sensitive to smell.  It comes in a cute little bottle and it has a brush which makes application really easy.
White Gardenia cuticle oil isn't for sale, but you can get a 5ml bottle with a purchase of $20 before tax and shipping.
I really love the variety of these spring polishes.  My personal favorites are Lavender Cream and Smooth Criminail.  How about you?  Any favorites?
These polishes will be available tomorrow online at www.etsy.thehungryasian.com.  Full size bottles (15ml) are $9.25 and minis (5ml) are $4.50.  From 3/14 - 3/28, you can get 15% off of a purchase of $15 or more by using the code
MARISA15. 
**Polishes sent for honest review**