Australia is probably one of my favourite places; it's difficult to choose, of course, but there is just so much to do, and it's home to many wonderful cities. Even the landscape of the country is full of promise; surrounded by water with an inland full of dry desert that has had its day in the sun as an adventurer's paradise and graveyard, Australia is a land of beautiful contrasts. And, according to Bill Bryson, has more things that can kill you than anywhere else.  Where better to adventure?
Of course, adventuring isn't a requirement, and in fact Australia is very laid-back, exactly the impression you get before you even arrive. There is an abundance of cafes at which to sit, relax, and have a drink; my favourites are any overlooking the water. Australia's cities are all based around the outside of the continent, which means you may have to hop on a plane to get cross-country in good time but at least the views will be incredible when you get there.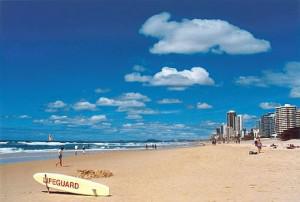 All that water also means Australia has two things that are perfect for honeymoons, beautiful beaches and an abundance of water sports. Surfing culture there is truly exciting, and if you're into scuba diving or want to learn this is an excellent time to do it. The views under the ocean around Australia, especially if you head to the Great Barrier Reef, are quite simply astonishing. The beauty of it simply can't be caught with a camera. The reef is protected for many reasons, and once you've seen it I suspect you too will join the cause and do your best to help protect it for the future.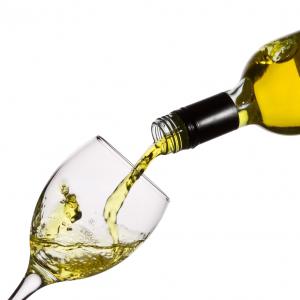 All these beaches also mean that some of the accommodation you get to choose from is very luxurious (equally, you can choose somewhere a bit less pricey – there is a place to suit everyone). But that's another fantastic thing about Australia; your trip is very much what you make of it. You can stay in a luxury villa on the beach; you can stay in a high-rise in Sydney with breathtaking views of the harbour; or you can feel at home and cosy in a B&B. You can even stay on a cattle ranch, if that's what you're truly longing for, and get a taste of what things were like in the old days (and how they still are for some).
And so you can have an adventure, driving cross-country or diving under the ocean for the first time. You're equally able to relax in the sun and simply enjoy the start of your married life, or go rambling through the Australian countryside. You can indulge in food and wine, perhaps with a vineyard tour, or sip a hot (or cool) drink in a city café. The choices are all yours. And if you want to do more than one thing, that's even better, because very often you'll find more than one of these options in the same place or just a short hop away. It is truly an amazing honeymoon destination and I highly recommend it.