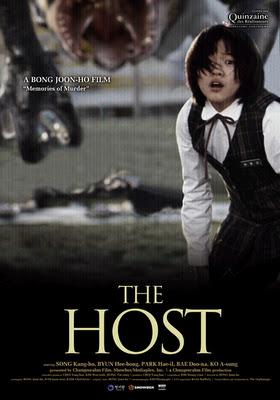 Another day, another Korean film. The smile on my face before it even starts might lead you to believe that I am now biased towards film from this region. To be honest, you are partially right.
The Host starts off as a typical B-grade monster movie with a chemically generated gigantic fish that can stay in water and on ground attacking the public. Our unwanted hero is a bumbling immature comical food stand owner who would rather drool on the food than actually sell it. When his daughter is taken by the monster, the film takes a turn and suddenly becomes a more intense and exciting "search" film. Joining him on his quest are his father, brother, and sister, each with his/her own quirks and individualistic characteristics. This makes for the Park family that over the remainder of the film discover something about themselves and each other as they search for their youngest family member.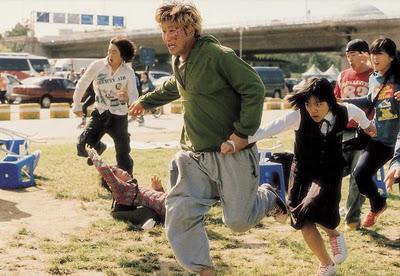 The Host manages to withhold itself beautifully even though it tackles a number of genres. There is high drama between the characters, with each having their own side stories. It does begin as a monster film, but slowly it becomes much more than that. There are enough intense thrilling and borderline horror moments to make the filmgoer jump on his seat. The "special effects" are pretty good and don't seem all too fake most of the time. The acting, especially by the younger cast, is commendable.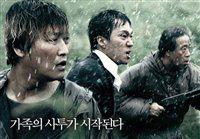 Although the story progresses towards it main goal, which is of the father desperately searching his daughter, there are enough diversions, or hurdles for the Park family if you may, that makes the film much stronger. There are also a number of twists along the way with a couple which I believe only Korean cinema is brave enough to explore.
The Host is an emotionally fueled film with acts that will make you laugh, cringe, cheer, and eventually make you appreciate the brilliance and variety of cinema originating from Korea. A solid 3.5 star rating out of 5.