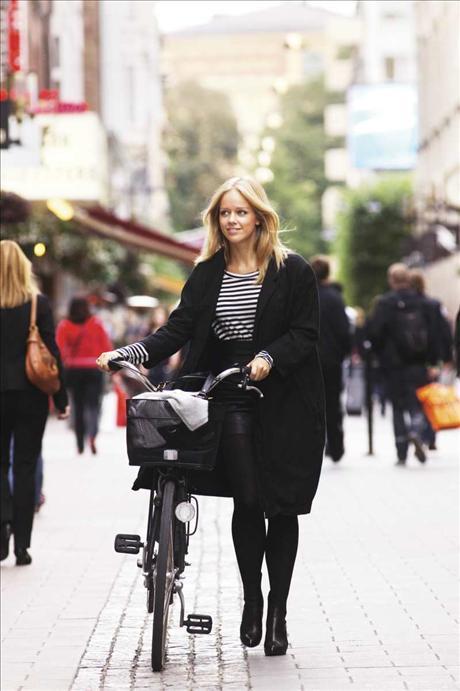 Ebba von Sydow was one of the first bloggers in Sweden that quickly got a large number of followers. She has been the editor of a young fashion and lifestye magazine and has written books about the fashion style of the European royals. Now she is hosting a talk show (similar to ITV's This Morning). She is still blogging and I think I have followed her for almost 6 years now.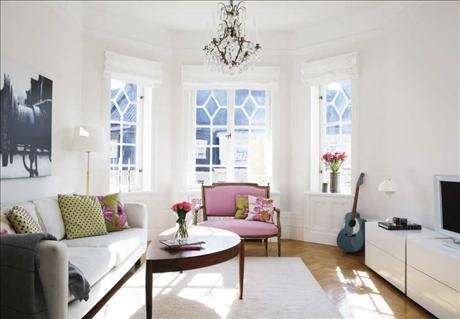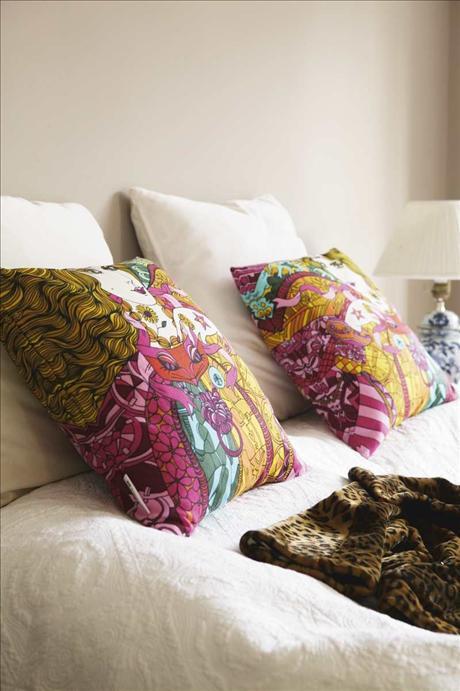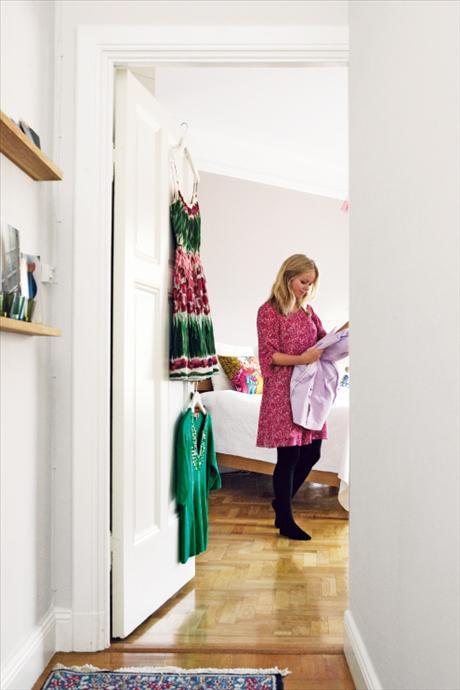 So when I found this peak inside Ebba von Sydow's home, on Sköna Hem's website, I loved it. The pretty gray and pink in the living room. All the wonderful light that streams through the beautiful windows. The perfect shade of green in her home office (green is supposed to be inspiring and good for creativity is it not so?)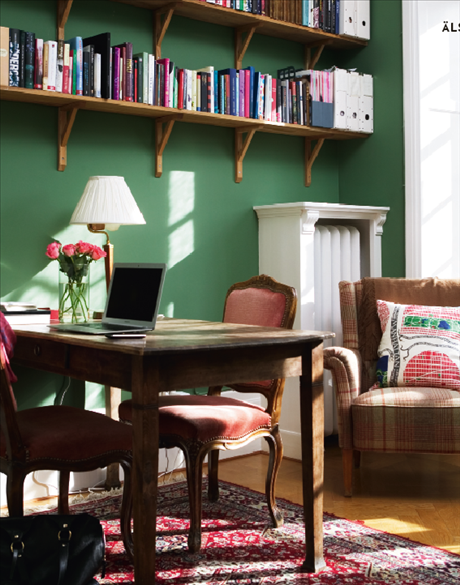 What is your favorite bits from her apartment?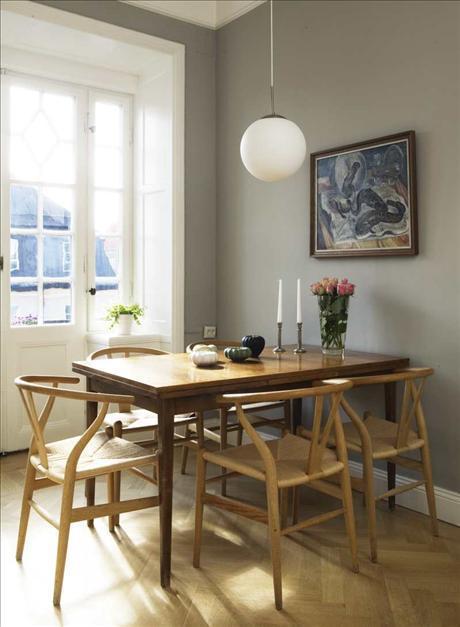 Source