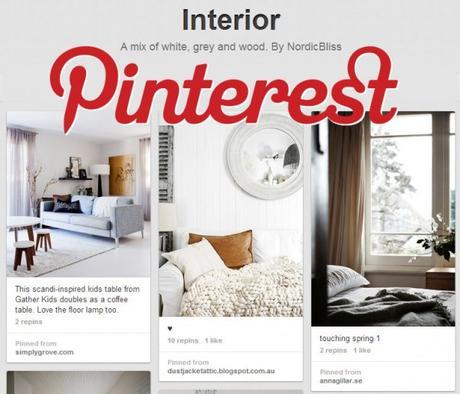 You might already have a Pinterest account and you might already have experienced the addictive nature of this online tool to help you find inspiration, categorise your favorite pictures of interiors, fashion or food, and the list goes on.
I registered almost at the same time that I started blogging and have found it such a useful source to help me discover my own likes, taste and style. It can be confusing to decorate your home and knowing what is a trend and what is your actual style. You don't want to invest in a designer piece just to find out it doesn't really fit with the style you are trying to create. After having pinned for a while a few themes started appearing on my boards and I realised what it is that seems to appeal to me in a room… whites, open space, greys, and wood accents. If you are already a pinner, have you discovered things about yourself and your style from your pins and boards?
I also love finding new boards and other pinners. I follow many of my favorite bloggers on Pinterest such as Kirsteen from the Pretty Pretty blog, Bethan from Decorator's Notebook, Michelle from My Cre8tive, and Johanna from Tant Johanna. I'd love to hear who your favorite pinenrs are.
Now Pinterest has been developed so that UK users will be able to select British spelling and set ups, when registering Pinners from the UK would be suggested to you, and your searches will feature more UK content. And to make existing UK pinners aware and maybe get new users interested they have launched a #PinItForwardUK campaign that started with the fabulous Will of Bright Bazaar introducing it a week ago.
If you are not already a Pinner, why not register now and be my friend on Pinterest? And if you already have a Pinterest account and you haven't already changed your settings, why not try updating your location to the UK and changing the language settings. See if it makes any difference :)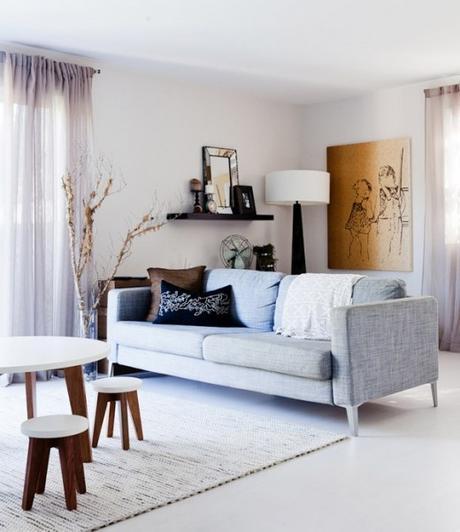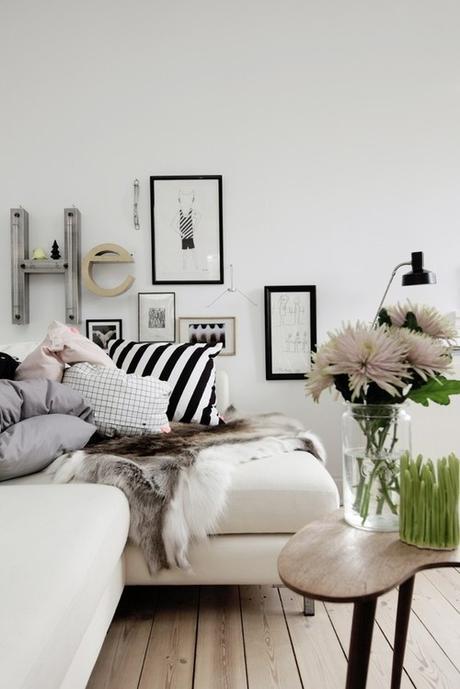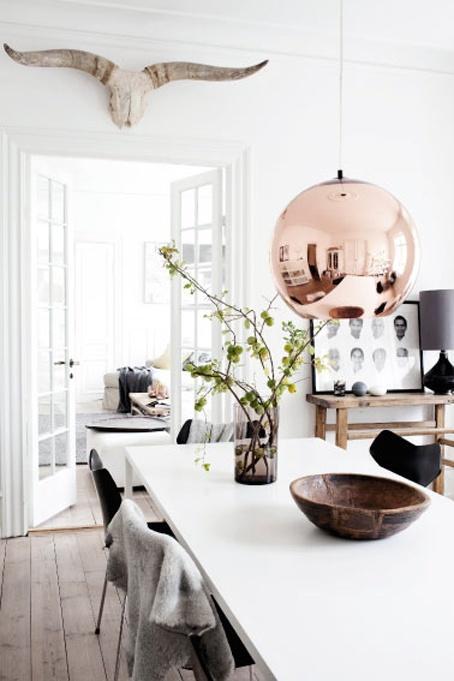 Pictures above from my "Interior" board on Pinterest.
Let me also introduce the pastelly Torie Jayne and her blog with the same name.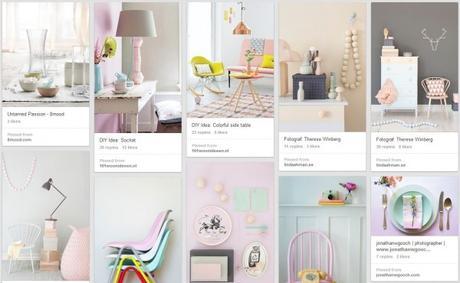 .