The Hedonistic Taster
French-Style Season
by L.M. Archer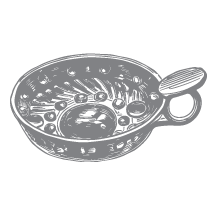 "Wine should not be regarded simply as a beverage, but as an art of living, a pleasure." – Henri Jayer
The Hedonistic Taster provides an intimate format for sharing industry trade sample tasting notes with readers.
Please enjoy this December French #Winophiles edition, showcasing "French-Style Season" Wines offered this holiday by Vignobles & Signatures and Michèle Piron of Vinconnextion.
Note: The French #Winophiles is a virtual tasting group composed of food and wine media and influencers that explores French Food & Wine Pairings on the third Saturday of every month. 
Please feel free to join the conversation on Saturday, 15 January 2018 8 am PST on Twitter: #winophiles or follow me @lmarcherml. Saluté!
Disclaimer: No compensation is received; all opinions expressed are that of the author.

Wine:  Champagne Drappier Brut Nature Zero Dosage
Vintage: N/V
Alcohol:  12%
Suggested Retail: $ 37
Robe: Soft copper-infused gold robe. Ultra-fine beading.
Nose: Toasty aromas infused with ripe stone fruit and citrus.
Bouche:  Delicate mousse, perfectly poised acids. A finely wrought fizz that captivates the palate, from pleasing first impression to filigreed finish. 
Zero dosage means no added sugar during secondary fermentation, leading to more abrupt flavor profiles. Champagne Drappier Brut Nature walks a tensile tightrope without tilting towards tartness, favoring instead a chiseled tautness.
Find out more about Champagne Drappier here.

Wine: Château de Tracy Pouilly Fumé
Vintage: 2017
Alcohol:  13.5%
Suggested Retail: $ 24
Robe:  Pale gold-flecked yellow robe.
Nose:  Fleurs blanches, almond, with a slight back-note of Riesling-like petrol.
Bouche:  Yellow and white stone fruit on the attack, giving way to ripe pear and delicious, smokey, herbaceous notes mid-palate that lingers through to the finish. Light-to-medium body, well-balanced acids, scintillating finish.
More about Château de Tracy here.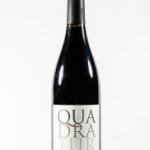 Wine:  Coume Del Mas Quadratur Collioure Rouge
Vintage: 2016
Alcohol:  14.5%
Link to Producer Specs here.
Suggested Retail: $ 27
Robe:  Deep, garnet-rimmed purple hue.
Nose:  Dark red fruit and pronounced minerality on the nose.
Bouche:  Dusty flint and rocky red fruit (cranberry and pomegranate) yield to woody, earthy notes mid-palate, with a muscular, bitter espresso-like finish.
Medium body, balanced acids, tannins that will refine with age. 
More about Coume Del Mas here.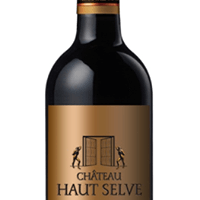 Wine:  Château Haut Selve Rouge Anniversary Vintage 
Vintage: 2015 
Alcohol:  13.5%
Link to Producer Specs here.
Suggested Retail Price: $24.99
Robe: Deep garnet robe.
Nose: A savory bouquet of red currant, licorice, tomato leaf,  and leather. 
Bouche:  Notes of red cherry up front carries through to more hints of tomato leaf with a hint of pencil lead on the finish. Light-to-medium body, well-composed acids, finely tooled tannins, resonant finish. 
More about Château Haut Selve here.
❧
More The Hedonistic Taster here.
Please enjoy more of the December French #Winophiles edition here:
Camilla from Culinar

y Adventures with Camilla

 whips up "A French #Winophiles Fête: Fois Gras, Pain d'Épices & Champagne Drappier"
Jill shares from L'OCCASION shares "How To Bring French Holiday Traditions Home"
Gwen at 

WinePredator

 has "Season's Greetings French-Style"
Wendy at A Day In The Life On The Farm gives us "A Holiday Gathering with French Foods and Wines"
Martin at 

ENOFLYZ Wine Blog

  shares "A Taste of French Inspired Holiday Food and Wine"
Deanna from Asian Test Kitchen tells writes about "Ants Climb a Tree with French Wine"
Lauren at

The Swirling Dervish

 tells us about "

Parisian Holiday: A Few of My Favorite Things"

Michelle of Rockin Red Blog writes about "

A French-Inspired Holiday Alsatian Style"

Kat from Bacchus Travel and Tours writes about "

Noel en Provence

"
Jeff from foodwineclick discusses 

"What is French-Style Season?"

Payal writes at Keep The Peas shares "Bonnes Fêtes à la 

#

winophiles"

Robin at Crushed Grape Chronicles entices us with "Un repas de Noël pour les fêtes de fin d'année (A Christmas Dinner for the end of the year celebrations)…with wine

#

Winophiles"

David Crowley from Cooking Chat shares "Festive Pairings for Pouilly-Fumé and Other Special French Wine 

#

winophiles

"
Lyn writes at

 L.M. Archer 

 tells us about "

T

he Hedonistic Taster: French-Style Season Edition"

Jane cooks things up at Always Ravenous shares 

"A French Inspired Winter Dinner"

Nicole from

 Somms Table shares "

Crocus l'Atelier Malbec de Cahors with Château Mercuès Saffron Chicken Soup

"
Liz from What's In That Bottle tells us how to "

Frenchify Your Festivities with Fun Wines

"
Rupal from Journeys of a Syrah Queen shares "

French Inspired Holiday Wines"
Copyrighted © 2018 L.M. Archer LLC. All Rights Reserved.
Posted in Wine Tasting
Tagged Ch French wine