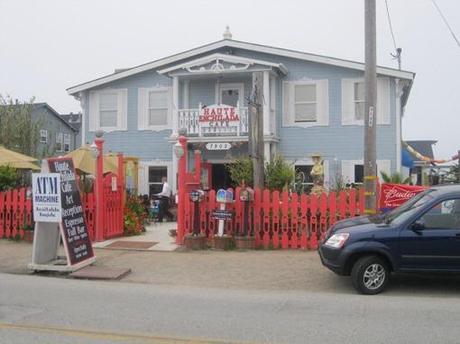 My Dad wanted to go to the Haute Enchilada for lunch to celebrate his day. I know the weather looks yucky, but it was actually pretty warm outside.
The restaurant is in Moss Landing, Ca. A small boating community lining the Monterey Bay. It's about 5 miles outside of Castroville, the artichoke capital of the world.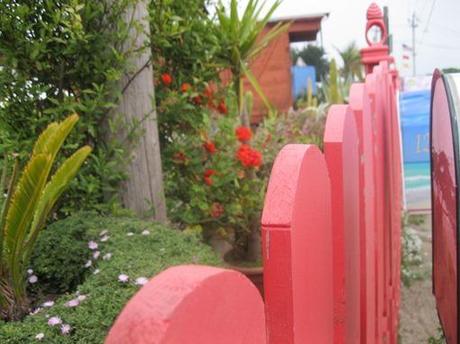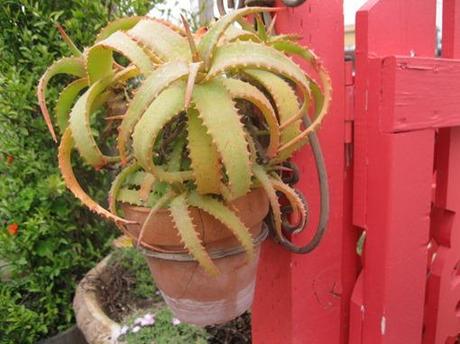 While we waited to be seated I explored the little courtyard, complete with cacti.
The interior decorations were so cool, I love all the bright colors and fun artwork on the walls.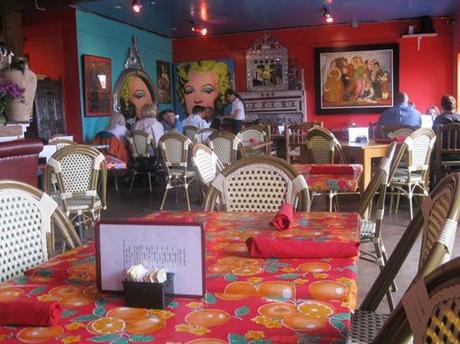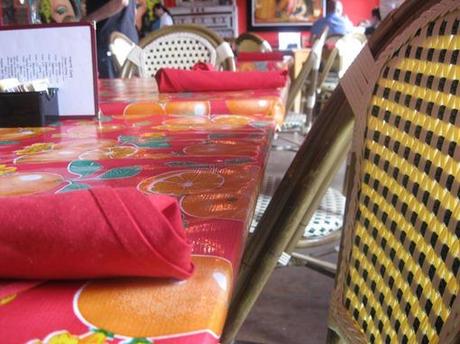 The party included my Dad, Mom, Brother (Jaemen), Max, Steven (the cousin visiting from college in Boston) and my Grandma.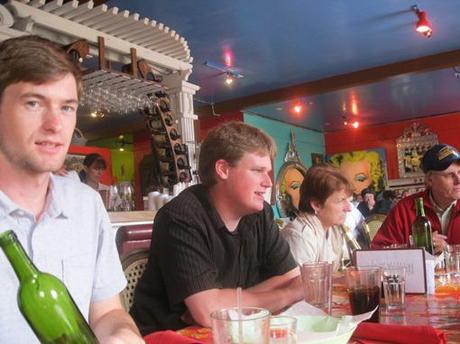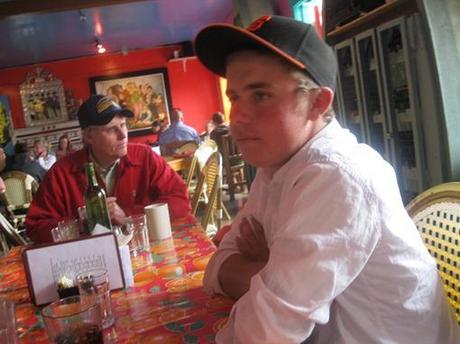 Grandma fell asleep while we enjoyed chips and salsa before ordering… grandmas!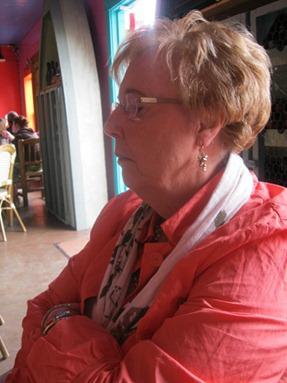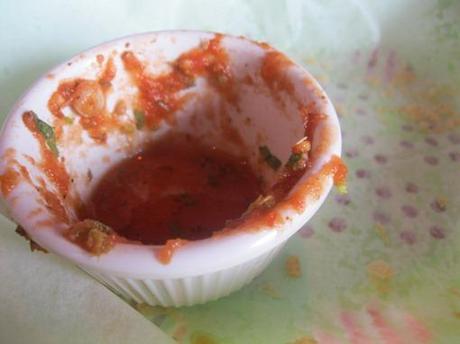 The salsa was delish, perfectly spicy… as you can see we really liked it!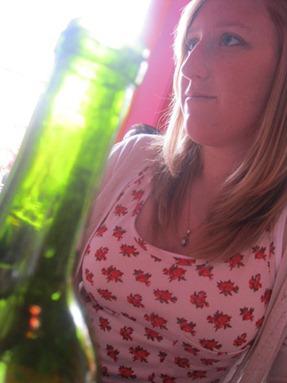 After reading the menu about a million times through I finally decided on the Lamb Burgers, complete with a side salad.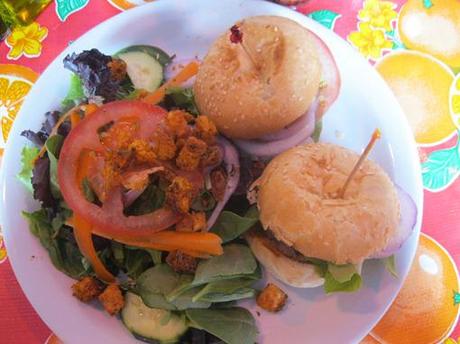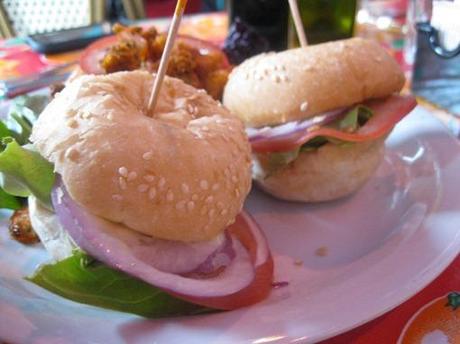 Each little burger had a lamb patty, butter leaf lettuce, red onion, tomato and a cilantro aioli sauce. They were so good. I'm definitely ordering them next time.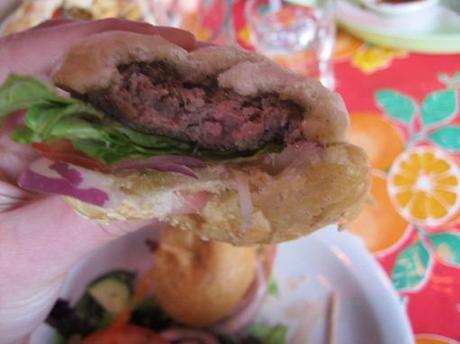 A little glimpse of the table's eats.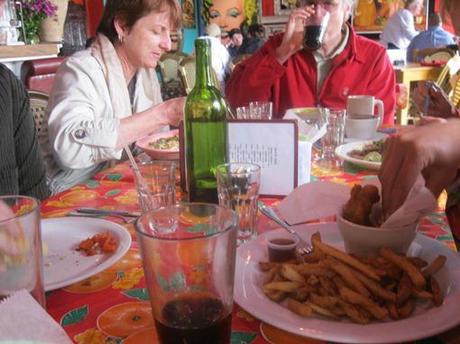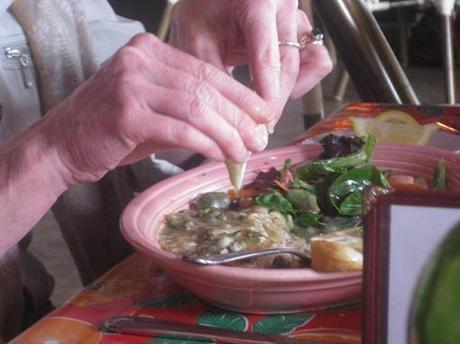 sand dabs topped with mole.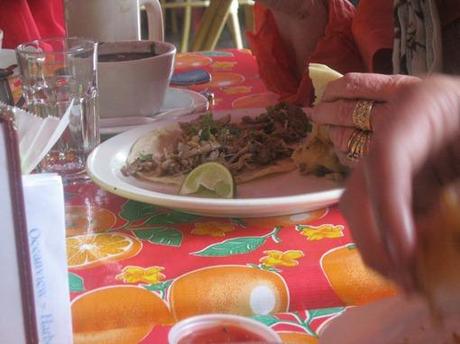 asada tacos.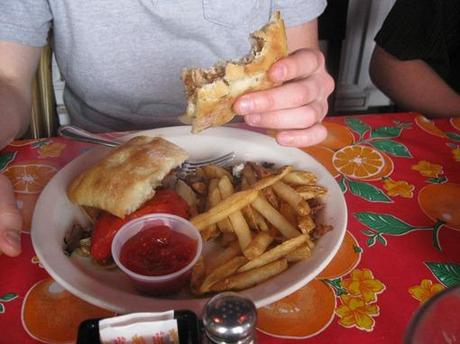 rosemary chicken panini.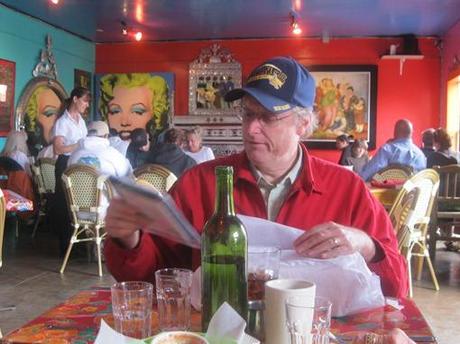 We got Dad an android tablet, which he has yet to "make work". Hopefully it turns out to be a great father's day gift… the jury is still out.
I hope everyone had a great Father's Day.