Hen weekends have a growing reputation for girls trying to outdo their male contemporaries with outlandish, alcohol based antics in cities in the UK and abroad dominating the landscape. Fortunately, it's not all booze, feather boas and messy Newcastle hen weekends, there are still plenty of options available for ladies looking to mark the bride-to-be's big send-off in classier ways, with spa and pamper hen weekends particularly popular.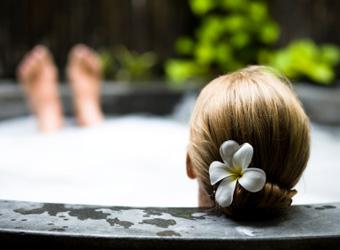 With working weeks ever-longer and the rigours taking their toll on women, a weekend solely focused on how much alcohol can be consumed is increasingly seen as a poor option. Spa and pamper hen weekends are more geared towards that all-important feeling of sisterhood with friends you might not have seen for some time. Conversation flows so much easier in one of these peaceful leisure facilities than in a packed bar, offering a valuable opportunity to catch up.
There are a variety of purpose-built facilities within these complexes including your typical sauna, steam room and Jacuzzi, just perfect for a punnet of strawberries and perhaps a glass of champagne – ideal for getting the hen do started.
Facial treatments are included in many of these packages, which offer purifying and rehydrating properties to skin that is often exposed to the harsh elements of cold/hot air, UV rays and pollution. They also promise to refresh the skin, cleanse the pores and revitalize skin to leave you feeling younger. If you are combining these spa and pamper treatments with hitting the town, facials can leave you feeling your most essential, confident self.
Another popular treatment within the spa and pamper hen weekend is that old favourite – massage. There are many different types of massage available, used as a method of healing and muscle detangling on specific areas of the body, including Indian head massage, deep and intensive neck and back massages and oil based Thai massages, to name a few. These treatments reduce muscle tension and therefore stress – the perfect antidote to the working week.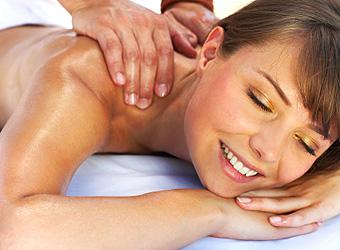 Another more cosmetic discipline of treatments includes manicure and pedicures – offered by many facilities as additional extras to spa access are all about getting you looking your glam-best. These treatments can strengthen and enhance the feeling in your hands and feet.
Bath hen weekends are particularly popular for these types of activities, as the city of spas is geared precisely towards them, with pools with natural heated springs a feature of a wonderful city for hen parties.
So there you have it, alternative to the average hen weekend that will leave you and the girls refreshed, reinvigorated and not reaching for the Resolve.