Hey friends. Thanks for all your kind words yesterday. They really meant a lot to me and my family.
Today I was totally burned by the green!
I wasn't hungry for breakfast so I skipped it and needed immediate fuel one 10am rolled around. Isn't this a really good healthy looking hold-me-over-to-lunch situation?!
I know! I thought so too…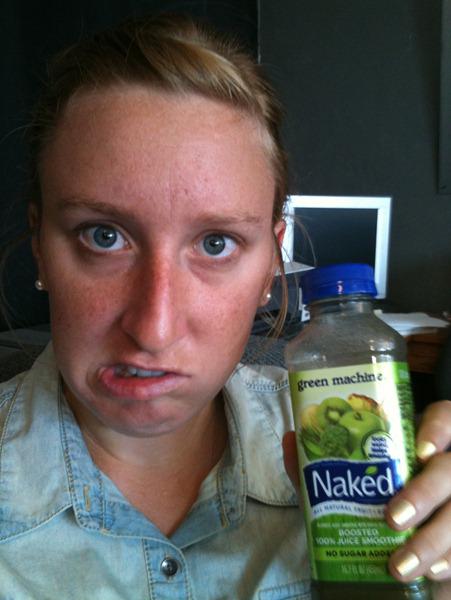 This totally delicious smoothie that looks so wholesome and yummy has barley grass, spirulina and wheat grass in it! Totally not 100% gluten free. So, now I will pay!
All the Naked juice products are celiac approved, except Green Machine! I feel like the Green Gluten Monster is laughing at me…

Not cool little naked man! Not Cool.