On a quiet Sunday morning around 11ish, I was called out doors by my neighbor to be greeted by the sight of a swan on the church roof at the end of my road...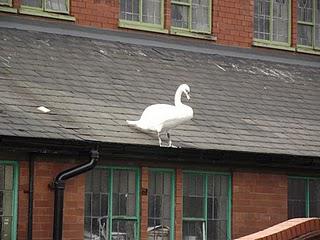 we all stood round as one person rang the RSPCA who said they would be there in 40min
So while we all waited the swan just looked round and explored the edge of the roof...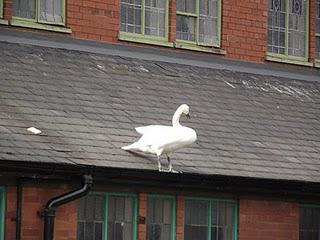 But then a twist in the events lead to a shocking stunt by the swan as it jumped to the floor of the passage way below...
but luckily it was OK and it stood up...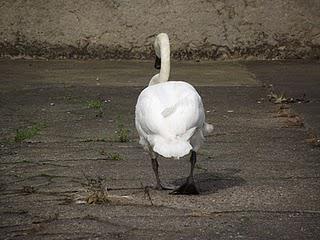 As everybody else went about their business me an a neighbor stood there and parked a car in the way so it would not run on to the road or fly in to the telegraph poles and wires around the area...
While we stood there I took this video..
So for about an hour we kept the swan contained in the passage so it was safe..
Then the RSPCA turned up and put it in a swan bag to transport it to the local pond...
That was just 2 hours or so of my day... 
Thank you for reading...