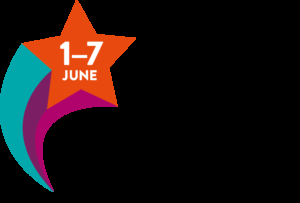 Volunteers Week


It's is national volunteers week from the 1-7 June 2018. It is a week to celebrate the act of volunteering and

is a chance to say thank you for the fantastic contribution millions of volunteers make across the UK, d

uring the week, hundreds of events and celebrations take place across the country, saying thank you to volunteers and

recognising

their invaluable and diverse contribution to the UK.





To volunteer for an organisation can be a very rewarding thing and help many people you may never meet in other circumstances. To give your time to help an organisation or charity is something that can change your life and the people you help as communication with different people can be good for the well being of everyone involved.




There are thousands of places who have volunteering opportunities on offer and run effectively because of the generosity and time that people offer to them.




I don't volunteer as much as I have in the past but feel my experience as a volunteer has helped me grow as a person and I have learnt a lot about the In's and outs of volunteering for an organisation in different settings.




I have met people who have been given a new lease of life due to the rehabilitation and care of the organisation I volunteer for and the feeling of helping someone knowing that you are doing something to help another human being is the most rewarding feeling you can get.




Here is the link to the national volunteer site where you can read more about the week and learn of new opportunities in the field of volunteering for a well deserving cause.

https://volunteersweek.org/


If you have the time to spare please think of volunteering to help on of the many causes or organisations.




Thanks for reading and supporting the blog.