The title of this review just had to be done really. It's in honor of The Great British Bake Off finally airing next week. Seriously, guys, if you don't watch it, you have to!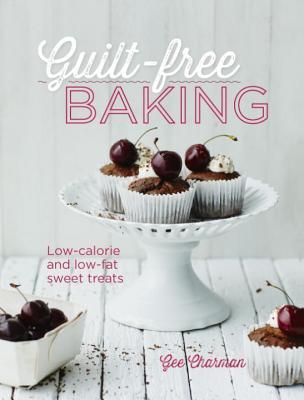 Title:
Guilt-Free Baking
Author:
Gee Charman
Series:
N/A
Edition:
Hardcover, 176 pages
Published:
September 18th 2014 by Duncan Baird Publishers
Genre(s):
Non Fiction; Cookery; Baking
Disclosure?
Yep, I received an advanced copy in exchange for an HONEST review.
Goodreads
Purchase

The recipe lists includes:
• Cacao and wholegrain cookies
• Clementine and almond traybake
• Fruity flap-jacks
• Victoria sponge cupcakes
• Carrot and spelt muffins
• Lime finger biscuits
• Sour cherry and almond biscotti
• Saffron biscotti
• Bourbons
• Jaffa cakes
• Lemon drizzle cake
• Banana bread muffins
• Lemon cheese cake
• and much more!
I've never reviewed a cook book before, so when I saw this on NetGalley, I thought why the hell not!?
Firstly, I enjoy baking. I wouldn't say I'm great at it, but I'm not terrible either. However, I do have one problem with it – when you make something yummy, you obviously have to eat it – and I do, all of it! So I tend to avoid it when I'm trying to be good.
Guilt-Free Baking has some great recipes which are lower in calories than your average sweet treats, so you can enjoy the baking and the results – hurrah!
I thought this book had a great mixture of recipes, everything from biscuits to tray bakes, and celebration cakes to more things you can do with meringues than I ever imagined. I would have been more than happy to try nearly all of the recipes. The ingredients are simple – nothing you couldn't find at your supermarket – and the instructions were easy to follow.
I really loved that the quantities were given in cups and metric, because I hate measuring things, and the photos were beautiful too. I did wish that there were more photos though. Some of the recipes didn't have them and I hate making something not knowing how it's supposed to look. Not that I can ever get it to look the same, but y'know, something to aim for is always good.
A lot of the recipes use similar calorie-saving techniques such as fruit instead of sugar, and natural yogurt or fruit syrups & pureés instead of fat which obviously isn't a new concept, but worked well in the recipes I tried at least.
I gave the Mocha Squares Tray Bake a bash, with a few tweaks (I'm not very good at following recipes sometimes). I doubled the amount of coffee as I love the strong coffee flavor but it definitely still wasn't enough! And made a butter icing – yeah I know, not exactly low-calorie but WHATEVER. It was yum.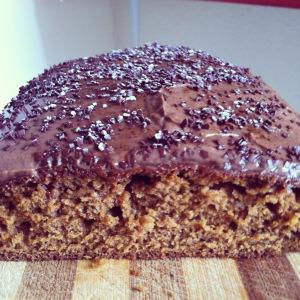 I also gave the Strawberries and Cream Cupcakes a go, but I didn't want to buy any aerosol cream because I'd never use the rest of it, so I bought some Nutella instead and converted them into Strawberries and Hazlenut Chocolate cupcakes.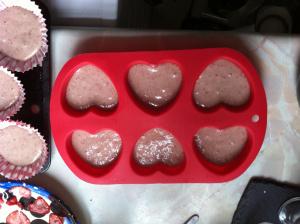 All in all, they were both a success! Guilt-Free Baking does exactly what it says on the cover, and it does it well. I might have to buy a copy when it comes out!

Guilt-Free Baking is available to pre-order from Waterstones now.