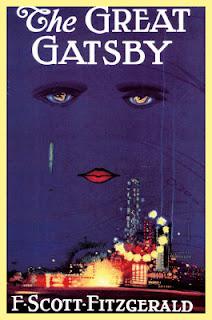 I read F. Scott Fitzgerald's
The Great Gatsby
, for my A Level English Literature, back in 2001 and at the time I wasn't really that impressed with it. I think that the problem I had with the novel wasn't anything against the book, but more with the fact that I was having to compare it with a book that I had absolutely loved (J.D. Salinger's
The Catcher in the Rye
) so it never really stood a chance!
The 1974 film, with Robert Redford in the title role, and Mia Farrow as Daisy Buchanan, didn't really float my boat either, partially due to an underlying dislike towards Redford.
With eleven years having past by, I've become increasingly keen to learn to appreciate what is a fantastic novel, so when I found out that none other than Baz Luhrmann was creating a new adaptation of the 1925 classic novel, I'm not going to deny that I got quite excited.
The thing about Luhrmann was his ability to create films that are lavish and sophisticated in the way that a book like
The Great Gatsby
needs.
The castings have been interesting, with Leonardo DiCaprio taking on the lead role of Gatsby, Toby Maguire playing narrator (I assume that will be staying to some degree!) Nick Carraway, and Carey Mulligan bringing the beautiful sophistication to Daisy Buchanan, in a very similar (from what I can tell) way as Mia Farrow.
It feels like forever that we've been desperately craving for an initial trailer, and last week we were not disappointed:
Although judging from past Luhrmann films, I may be dismayed, the only thing that I'm not too sure about the music used for this trailer, and I'm desperately hoping that it was for trailer purposes only. Due to the themes of the film, I'm really hoping for music a little bit more in keeping with the era within which the film is set, but again, I'm not too hopeful.
Overall, the trailer oozes all of those qualities that I would expect both from Luhrmann and from a new view of the classic novel about prohibition, class and love. It's easy to question why a film like this should be in 3D, and Chris for sure, isn't too impressed. However, I wonder (and secretly hope) if Luhrmann is going to get all arty and creative with the use of 3D? There's definitely a great deal of potential with that one, in my opinion.
Definitely looking forward to checking this one out, much later in the year.