First posted at Christy English's Blog on 2/4/13
As a devout Georgian junkie, I am frequently asked why I am so enamored of this particular historical era. My simplest answer is that I am in love with the glitz, glamour, and decadent opulence, and endeavor to vividly recreate this world in all of my books writing as both Emery Lee and Victoria Vane. Although I am fully aware that only a small percentage of people lived ensconced in such luxury, for the privileged few, how sumptuous it was!
In my desire to share my passion for the Georgians with you, I inadvertently stumbled upon an amazing exhibition by Austrian artist Andreas Franke that visually depicts all that I desired to say about my favorite era. In his brand new exhibit, this artist who obviously shares my fascination, pays tribute to the decadent Georgians in The Sinking World. To enhance your pleasure, I have set to Handel's Water Music a video montage of Georgian decadence currently on display in the ocean depths! Here now is a video montage of The Sinking Wold Exhibit by Andreas Franke Set to Handel's Water Music:

In my endeavor to bring this world more fully to life in my stories, I have recently commissioned character portraits and illustrations to compliment my Devil DeVere series: http://thedevildevere.com .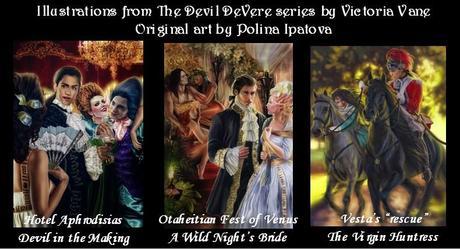 This week only, my fellow Georgian period afficianados can enjoy the colorfully illustrated DEVIL IN THE MAKING as a free Kindle download. (Ends 2/10/13.)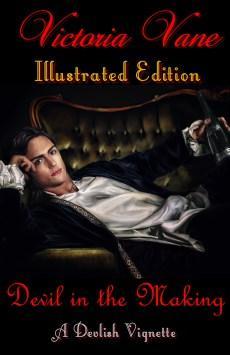 REF: http://www.dailymail.co.uk/news/article-2262035/Artist-Andreas-Frankes-The-Sinking-World-seen-diving-freighter-wreckage-78-feet-surface.html