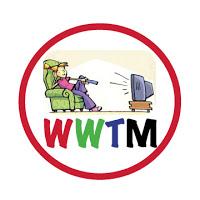 THE ANSWER TO MONDAY'S TRIVIA QUESTION: Homefront was the show described in the IMDB summary. FIRST FOUR:Alex Nagler, Mike O'Dea, Karen Feldman & Monica Caraffa HONORABLE MENTION: I only had 4 correct answers!
THE ANSWER TO MONDAY'S BONUS TRIVIA QUESTION: Not many of you knew that Eric Stoltz, Nicholas Cage, Forest Whitaker and Anthony Edwards were all in Fast Times. Some of them were stoners some weren't but pretty impressed with those of you that got this one. 


THE NUMBERS

  Friday's Broadcast Top 5 Shark Tank-ABC 1.8/7.2
Blue Bloods-CBS 1.5/11.2
The Amazing Race-CBS 1.5/6.8
Hawaii Five-0-CBS 1.3/9.7
Last Man Standing-ABC 1.2/7.0   Friday's Cable Top 5 Gold Rush-Discovery 1.0/3.2
ACC Basketball-ESPN .9/2.6
Family Guy-Adult Swim .8/2.0
College Basketball Scoreboard-ESPN .8/2.3
American Dad-Adult Swim .8/1.6
Friday's Top 5 Primetime Twitter Ratings Glee-FOX 44,000 Tweets
Bring It!-Lifetime 32,000 Tweets
Banshee-Cinemax 11,000 Tweets
Shark Tank-ABC 9,000 Tweets
Marriage Boot Camp: Reality Stars-WE 3,000 Tweets
Sunday's Broadcast Top 5

Once Upon a Time-ABC 1.8/5.8




Family Guy-FOX 1.7/3.5




Last Man on Earth-FOX 1.5/3.6




The Simpsons-FOX 1.5/3.6




60 Minutes-CBS 1.4/11.1




  Sunday's Cable Top 5
NA
Sunday's Top 5 Nielsen Twitter Ratings

The Walking Dead-AMC 387,000 Tweets




30 for 30-ESPN 87,000 Tweets




Keeping Up With the Kardashians-E! 73,000 Tweets




The Jinx-HBO 35,000 Tweets


The Royals-E! 13,000 Tweets
THE SHOWS
The Fosters
Can more happen to Callie? Can it? This week, just as she was supposed move forward with the emancipation she found out someone racked up 24K in credit card debt using her identity. Guess who did it? LIAM! That doosh! Of course having a cop for a foster Mom means crime solved, criminal caught all in less than 60 minutes.  I found it a little hard to believe that the same cop foster Mom would allow her teenage son to teach both teenage kids to drive in a pretty nice Volvo, but it's TV, so I let it go. I was wondering why we needed to continue to see so much dance practice. I doubt there are a ton of teenage guys watching The Fosters, but where else would girls have the chance to discuss STEM and the whole sexy vs. smart argument? #Jonnor. Love it. Connor came out to his Dad so what did he do? Took his phone away and forbid him to see Jude. Luckily, every one of Connor's friends have a phone and he finally reached out to Jude to let him know the scoop. Oh anddddd Anna, the twins biological ex-crack addict Mom moved in with Lena and Steph and Callie and Jude and Brandon and Jesus and Marianna because a cop and an assistant principal have a house big enough to put them all in and plenty of food to feed them all 
Jane the Virgin


Jane and Raphael are the cutest. I tried to find clips of Raphael's proposal from last week (Spoiler…she said NO) and Jane and Raphael's fantasy dance number from last night, but what's up CW? Where you hiding the good stuff? I don't really care about Sin Rostro or Xiomara and abuelita. I do enjoy Rojalio and of course the narrator's hilarious. Jane needs more time, she needs more time, soooo annoying. Just marry him so we can rename the show Jane the EX Virgin. While he's waiting for his baby and his baby Mama, Raphael's decided to look for his real Mama. You know she's going to show up JUST when we DON'T want her to. Speaking of people who just show up, Jane's ex, Michael's ex just so happens to be in Jane's writing workshop. Only one problem, Jane didn't know Michael had an ex. At least I don't think she did. Guess we'll find out on April 6th when she comes back. 


  THE OTHER STUFF

 

-Cablevision, my favorite cable provider, announced today that they will be HBO's first partner to offer the HBO NOW standalone streaming service to their online customers. I'd prefer Cablevision take care of their existing customer…me…and give me POP, Pivot and ESPN Classic so that I can watch Schitts Creek, HitREcord and old Battle of the Network Stars episodes. They seem to care more about the new people they don't even have yet than all of us who have been writing checks for 30 years. 




-I of course have filled out my brackets and my son and his friends are out of their minds for March Madness. I totally get it. I do, but I've also watched every documentary about college sports and the NCAA. If you haven't seen John Oliver's show at all, A) you're fired as a WWTM reader and B) only kidding, watch this and I guaranteed you'll set your DVR as soon as you're done. 
https://www.youtube.com/watch?v=pX8BXH3SJn0
-For some reason I thought that VH1 already renewed Hindsight but since it was all over my Facebook and Twitter feeds yesterday, I guess I was just dreaming. Congrats Hindsight! Season 2 is officially a GO! Has anyone seen the finale yet? I need to discuss. 2 questions…any explanation on that vase? What did Becca see when the elevator opened and. I am still not sure about the Lolly thing. HELP! 
-I heard that Betty White would be receiving a Lifetime Achievement Award at this years Daytime Emmy's. I'm totally serious…didn't she receive it already? I could swear she did. Maybe it was a different Lifetime Achievement Award? 
-Justin Timberlake to will receive the Innovator award at the i Heart Radio Music awards at the end of the month. Hope Jessica doesn't go in to labor during his acceptance speech. Hope he doesn't forget to thank his wife and baby Mama. That alone could get her water breaking. 
-If you have SiriusXM and you're also an Andy Cohen fan, good news, he's going to have an entire channel. He'll host his own weekly show and curate all the content for the rest of the channel. I love Andy, but he's starting to get a little bit on my nerves. Just a TINY bit but I could see his "brand" being one that tires easily. I'm already getting just a teeny tiny bit tired of him.
-The Tribune Broadcasting company's the first local broadcasting company that I know of to really move local TV forward. Tribune announced yesterday the release of the watchup App that will use GPS technology to feed local news sgements to  individual users video streams. Users can stream news video continuously or set up daily newscasts that will be delivered to their devices at a given time of the day. To be honest, I'm surprised someone hasn't done this already.
Tuesday's Trivia Question: REMEMBER, THIS IS A THEME WEEK Here's the IMDB Description. now name the show: 
His name is Gary Hobson. He gets tomorrow's newspaper today. He doesn't know how. He doesn't know why. All he knows is when the it hits his doorstep, he has twenty-four hours to set things right.
WWTM-Kristy
Like me on Facebook at Watching Way Too Much
Follow me on Twitter at [email protected]
http://watchingwaytoomuch.com
[email protected]