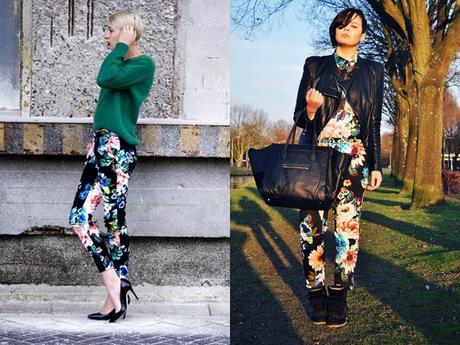 Ilanka and Joy
Today I want to talk to you about flower trousers, and to be specific, about H&M flower trousers. If you follow fashion blogs or if you have been to an H&M store lately you cannot have missed this particular print. They are not all the same, some are from the Trend collection while others are from the regular collection but to be honest with you, they all look the same to me. It is not that I don't like these trousers, it is the quite the opposite, but the fact that everyone seems to own a pair makes me want to boycot the whole trend. I'm not saying that I never fall for something which everyone is wearing (I got my YSL Arty ring and my IM dicker boots long after they were seen everywhere !), but seeing blogger after blogger posting pictures with the same pair of trousers for weeks is a major turn off.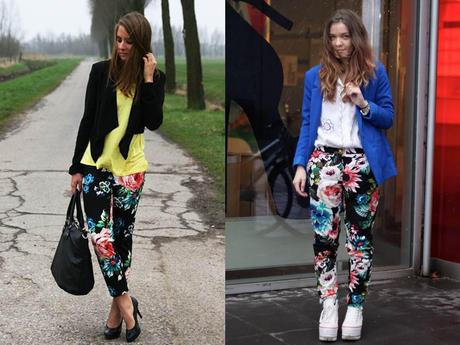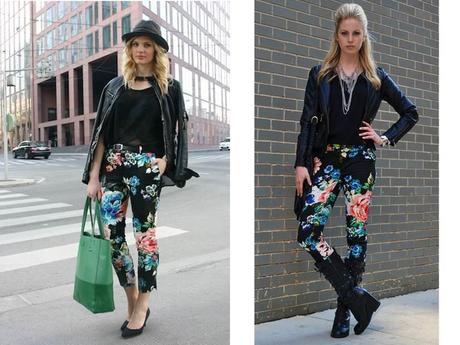 This is just a sample, I can assure you that there are many more blogs featuring these trousers. I'm not blaming these bloggers for liking the same piece, they al have great style, I'm just saying that objectively speaking after seeing these trousers everywhere makes it impossible for me to buy a pair. I'm even considering selling my topshop flower jeans because they remind me too much of these...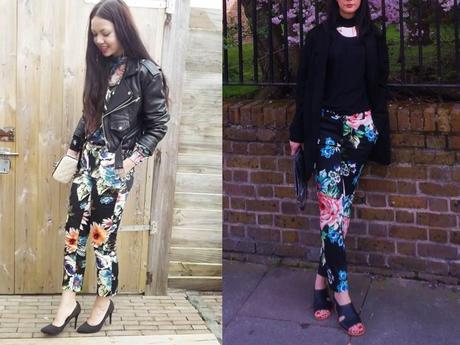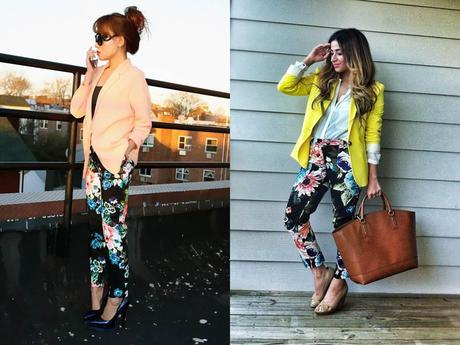 Lhenzi and Nanooosh


 f I had to choose a pair of flower trousers I would go for the more subtle print of these H&M Trend trousers inspired by Mary Katrantzou catwalk look. The fashion community also adhered to these as you can see it on Carolina, Sania, Clochet and Charlotte but to a lesser (and acceptable) extent.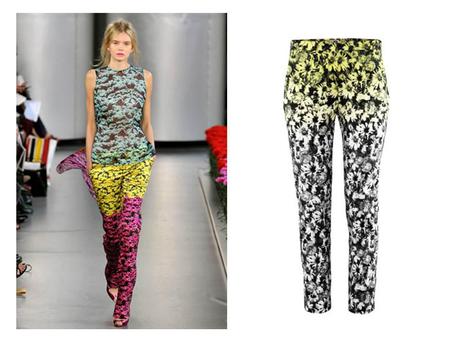 Mary Katrantzou SS12 (source: style.com) and H&M Tend flower trousers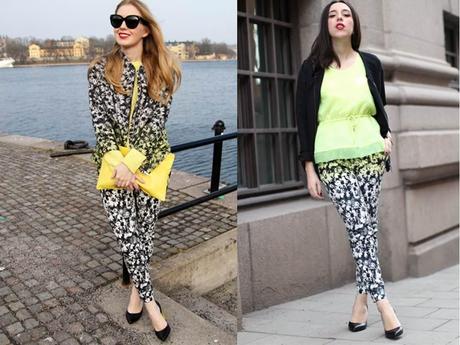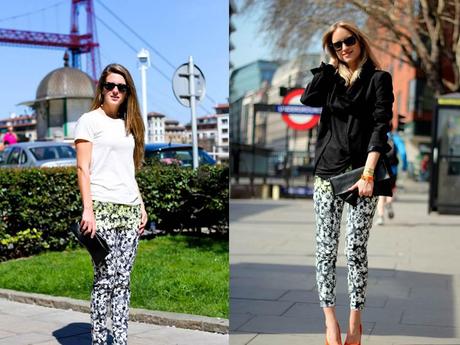 How about you, what do you think about the flower trousers ? Are you into these trend and do you have any H&M floral trousers in your wardrobe (I will not judge, I promise) ? Which one is your favorite ?
Happy weekend, girls ! xx