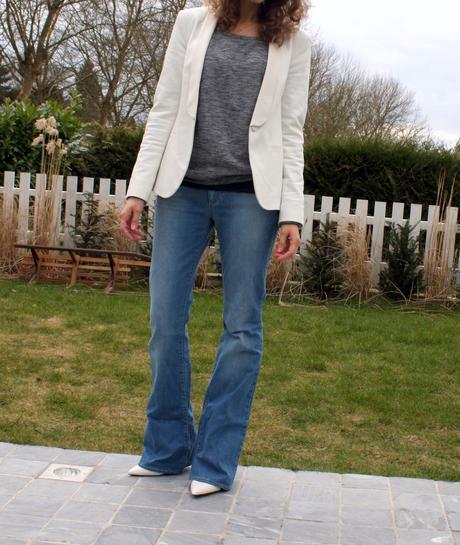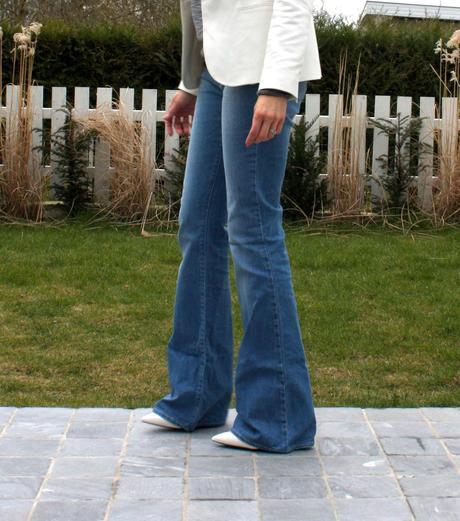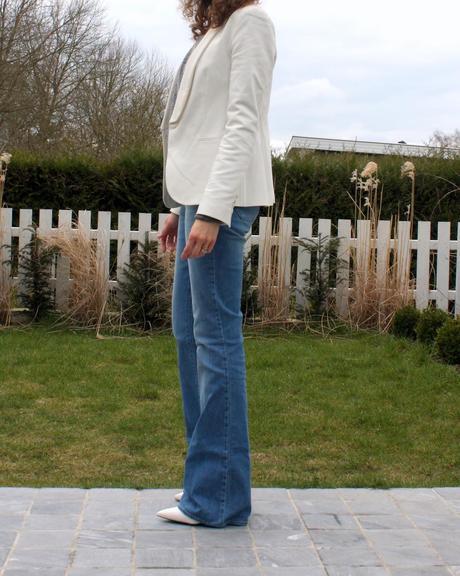 Flare jeans - MiH (similar here) White blazer - Zara (similar here) Sweater - Topshop (similar here) Wedges - Mango
Last weekend I wanted to celebrate spring by taking my favorite spring/summer flare jeans out of the closet and wearing them with a few crisp white items. Voilà, I'm ready for spring now !
xx Marta
ps: I know that the jeans need some ironing but as I said, I took them directly out of the closet...
pps: Oops, I'm sorry about the messy lawn (see the sledge on the first picture), it should look better next week !