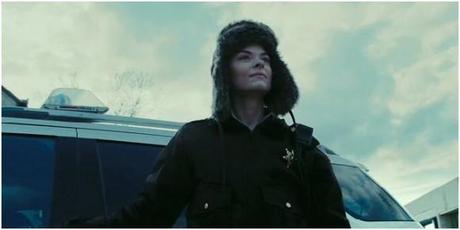 Anchor Bay Films has released the first trailer for the horror-thriller Silent Night. The project is directed by Steven C. Miller and scripted by Jayson Rothwell. It is produced by Phyllis Laing, Shara Kay, Brian Witten and Richard Saperstein. Music for the film is given by Kevin Riepl.
Silent Night is a remake of Charles E. Sellier's film Silent Night, Deadly Night. The star casts include Malcolm McDowell, Donal Logue, Ellen Wong, Jamie King, Lisa Marie, Ali Tataryn, Brendan Fehr and Jessica Cameron. 
The movie will hit limited theatres on November 30th, 2012. It will be released on DVD and Blu-ray on December 4th, 2012.
Hit the video to watch the trailer for Silent Night.

Plot:
In 1984, the slasher classic Silent Night, Deadly Night stunned audiences, was banned across America, and remains the most notorious Christmas movie in history. Now, Santa is back, and he's got a brand new bag of tricks. As their small midwestern town prepares for its annual Christmas Eve parade, Sheriff (Malcolm McDowell) and his deputy (Jaime King) discover that a maniac in a Santa suit is murdering those he judges as "naughty." Their sins? Porn, adultery, greed… And he will make sure they rest in heavenly pieces. Donal Logue, Ellen Wong, Lisa Marie, and Brendan Fehr co-star in this brutal and darkly humorous tale of Christmas gone bad.