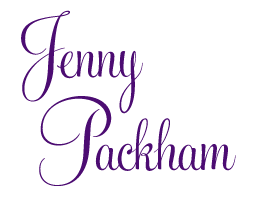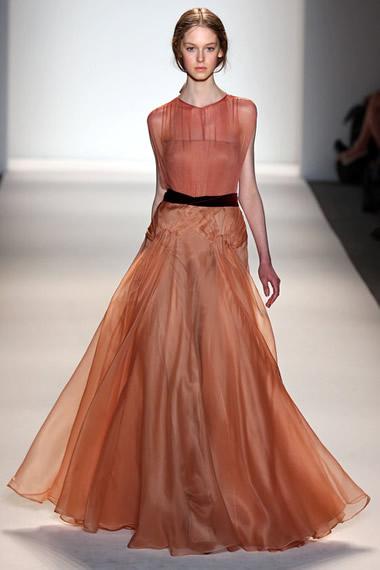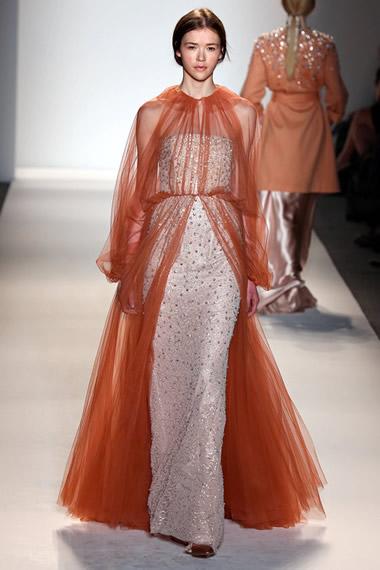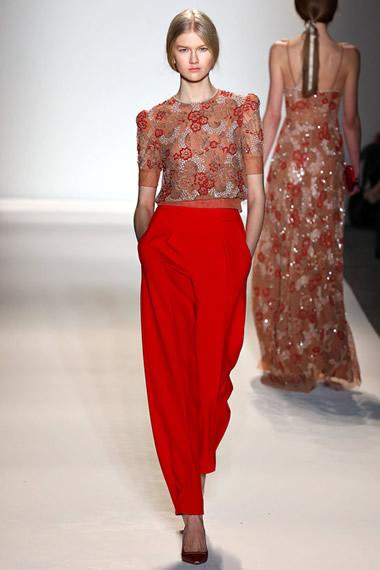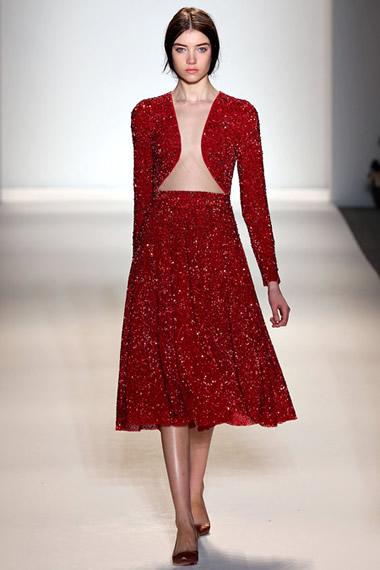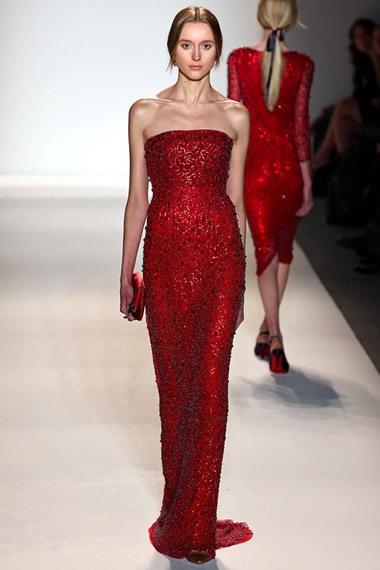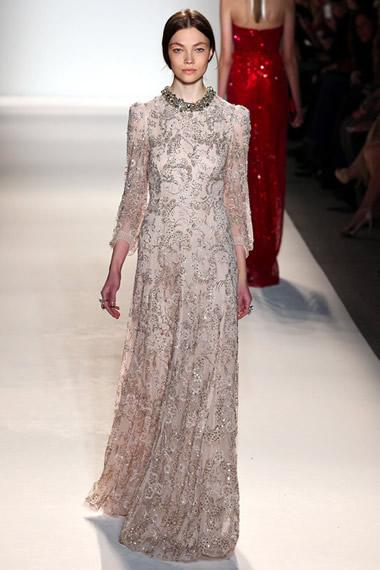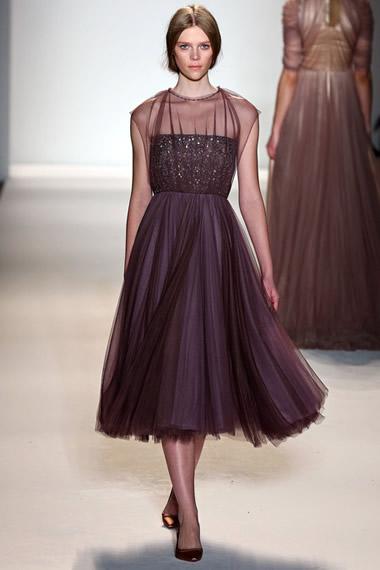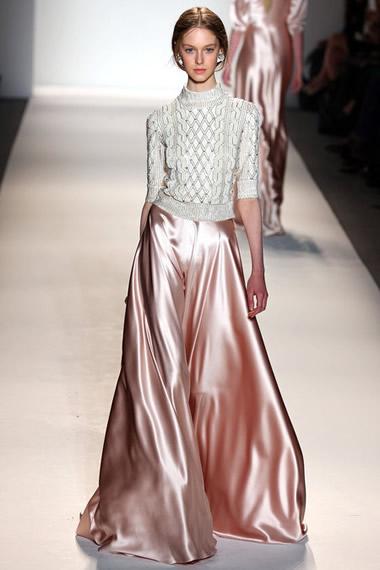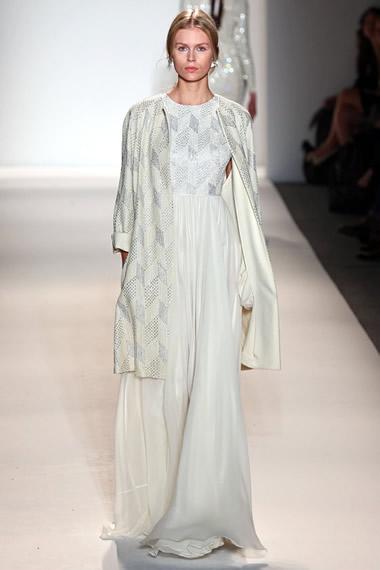 Transitioning from Spring to Fall, the Jenny Packham woman will be replacing her spectacular party dresses with floor-sweeping gowns.  And not just any gowns, but the ones fit for a Parisian opera house or the red carpet of the Oscars.  
There's a such a subtlety to Jenny's color palette in this collection, her light touch choosing hues that are not too light, not too dark.  Even the navy's are just the right shade as to not overshadow the design details of every magnificent piece.
I read on Style.com that Jenny Packham has no intension of designing smart day wear in the future.  And to be honest, I think that's the perfect choice.  Her talents, of which there are many, shine brightest in the evening...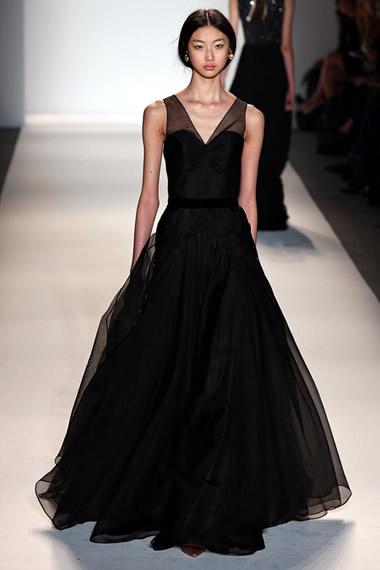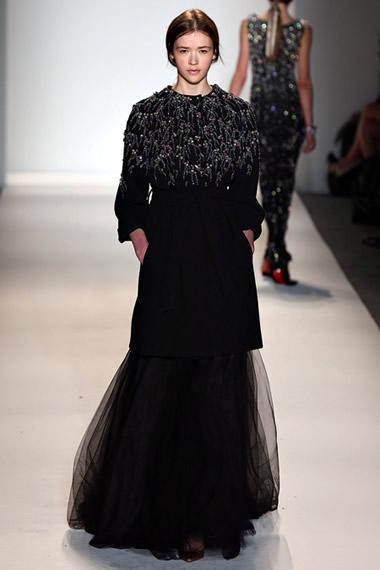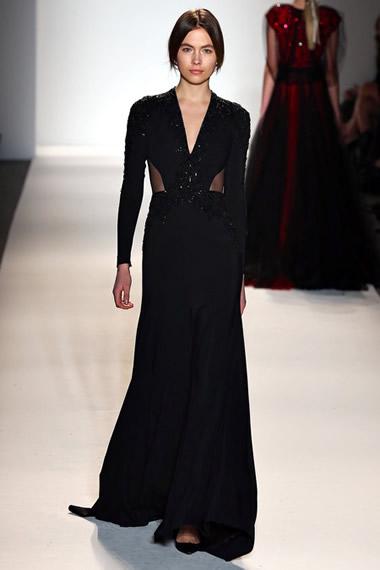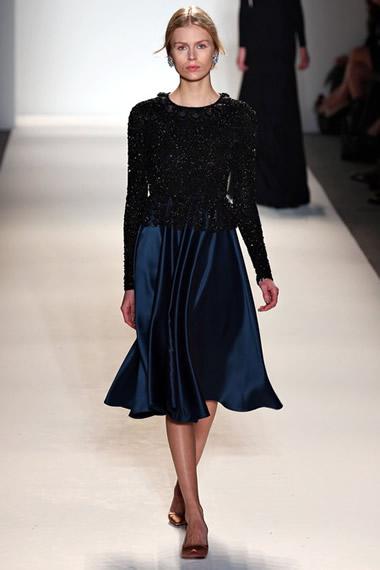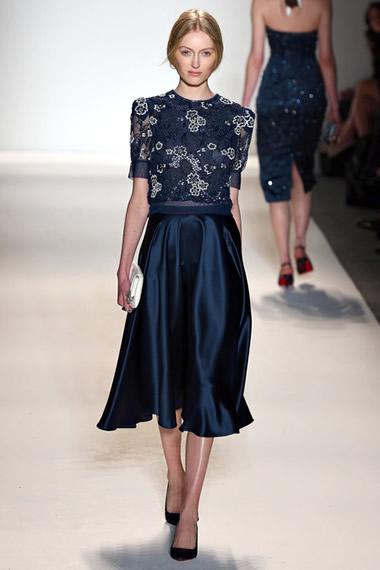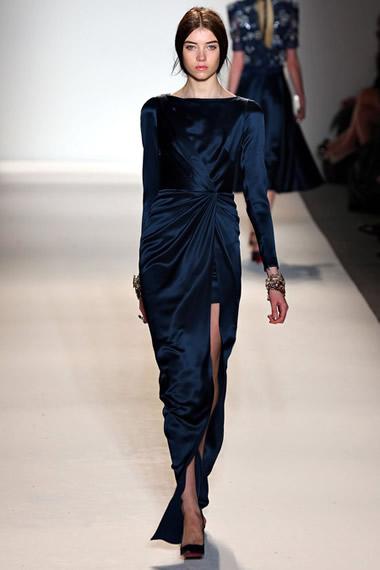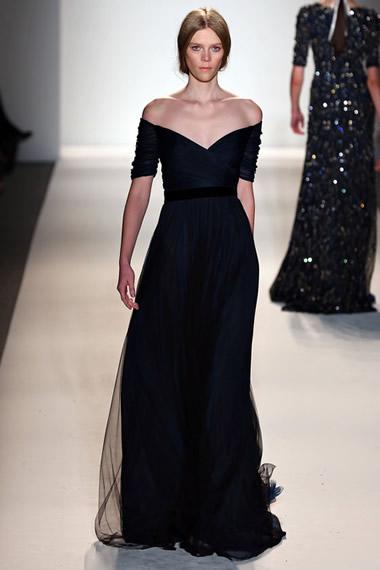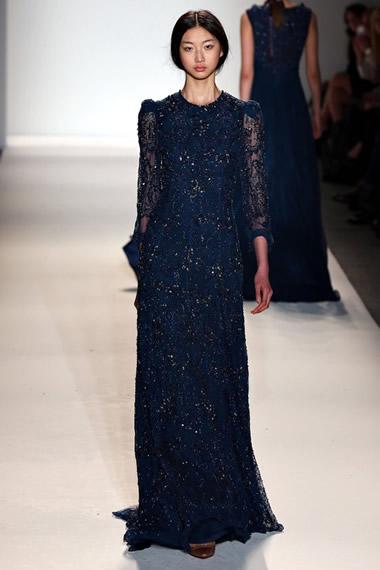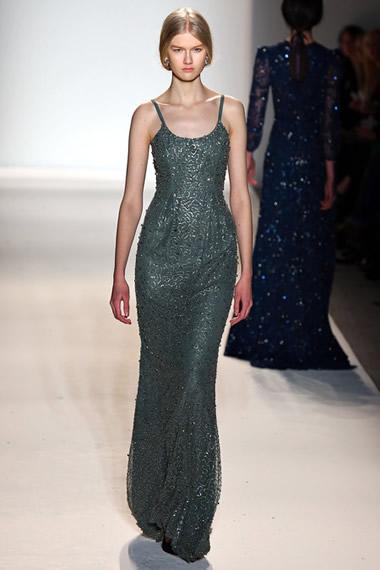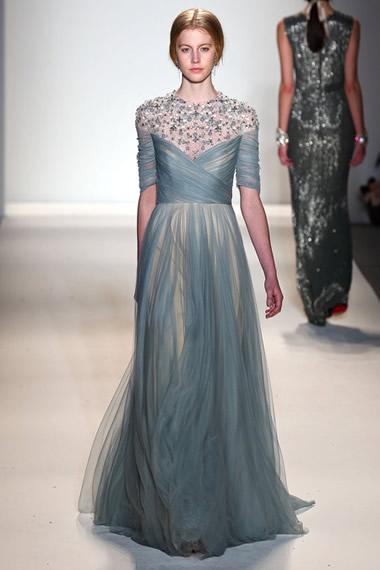 Photos courtesy of Style.com.