I had my birthday a few days ago and this is what I got: a black mini-shoulder bag and an oversized watch.
I've been wanting a Stella Mccartney Falabella bag for some time but I always found them a bit too heavy because of the metal chain trim. However, when I decided that I wanted a mini-shoulder for my birthday I thought the Falabella would be perfect as the weight is not such an issue on smaller bag. I was looking for something versatile and this bag is exactly that, I can wear it as a shoulder bag, as a cross-body bag and even as a clutch. It reminds me of the classic Chanel bag without being a ridiculous copy like you can find in other brands.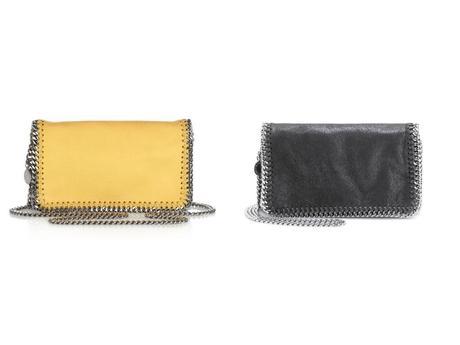 sources: netaporter and mytheresa
It also comes in lemon yellow if you're into the colored bags trend and both are available online at most luxury retailers (Net-a-Porter, My Theresa, Luisa Via Roma, Farfetch, etc)
As for the watch, I have been wanting an oversized Michael Kors for some time (I don't need to tell you that I had one on my wish list, right ?) but I wasn't sure about the color. I finally went with the silver one because as my husband says it's more "me". I agree with him, the silver one suits my style better, but I wouldn't say no to any of the other two for Mother's day(so husband, if you are reading...). This watch is available everywhere, in stores and online, but as Shopbop has a 20% discount on everything until April 18 midnight, I would look there if you're buying it now (here is the silver version).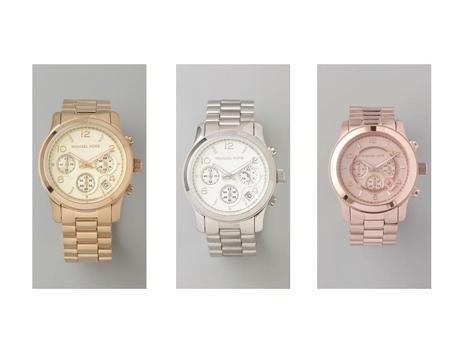 source: shopbop (gold, silver and rose gold)
How about you, what will make your day on your birthday ? I would love to know what is in your birthday wish list !
xx Marta