Living in an ERA of Fashion? Today I wanted to focus on a little history! ...Where does fashion come from? I'm talking "haute couture (french)" fashion and design.
So; I looked up my personal friend Kelvin Baines to get some vintage fashion images ... Kelvin is the founder & owner of the online "Vintage Printing Shop".
Where he uses a technique to scan images from "rare" books dated in history of the 1860's and forward to form a "Lithograph or Print" of such history and thus imprint it on to images that can be framed, or placement onto mugs or postcards.
The image below is an example;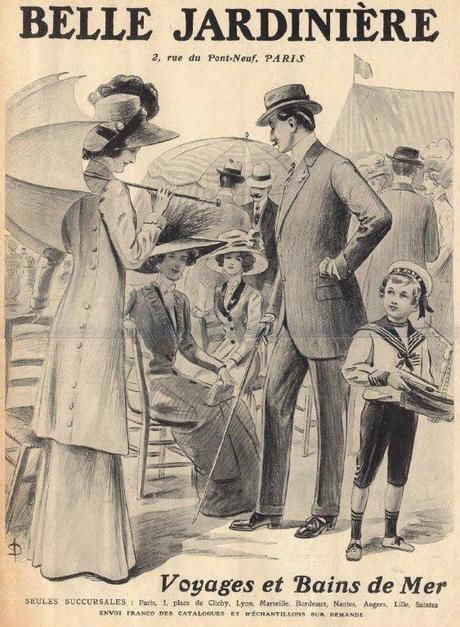 First; let's find a good definition of "haute couture (french). The term "haute couture" wasn't established until 1945.
But the meaning behind "haute couture (french)" was simply this.
A piece of clothing or apparel THAT was constructed by hand without the use of sewing machine.
Can you imagine? The grueling hours; and let's not forget your poor fingers using a sewing needle... OH MY GOODNESS!
I have a hard time just getting a piece of thread through that tiny hole on the sewing needle; let alone hours and hours of sewing in such a manner...
That's what you call patience!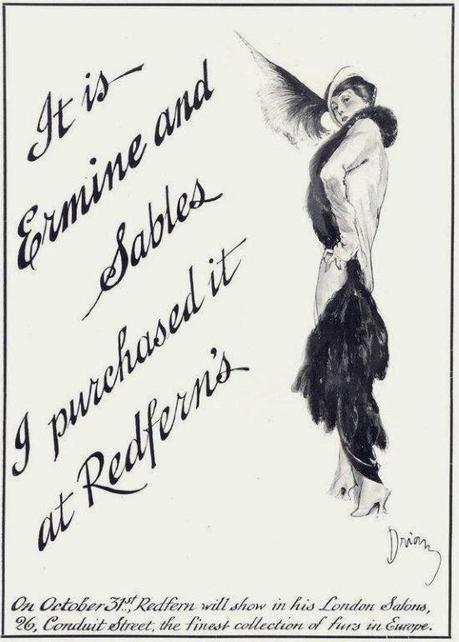 Fashion houses of London, Paris could not claim they were unless they followed a certain criteria.
This "french" criteria of  "high sewing" or "high dressmaking" or "high fashion" had to be followed to the letter.
The members of the Chambre syndicale de la haute couture ( French Federation of Fashion and of Ready-to-Wear of Couturiers and Fashion Designers) followed it meticulously.
The first rule; design made to order clothing for private clients with one or more custom fittings.
Second Rule: own a workshop in London, Paris that employs 15 or more staff members full-time.
Interested in getting your hands on a "piece of fashion history" to frame on your wall in your fashion boutique...you can find these Lithograph prints here...at the footnote of this article we have info how you can reach Kelvin Baines for his vintage fashion prints.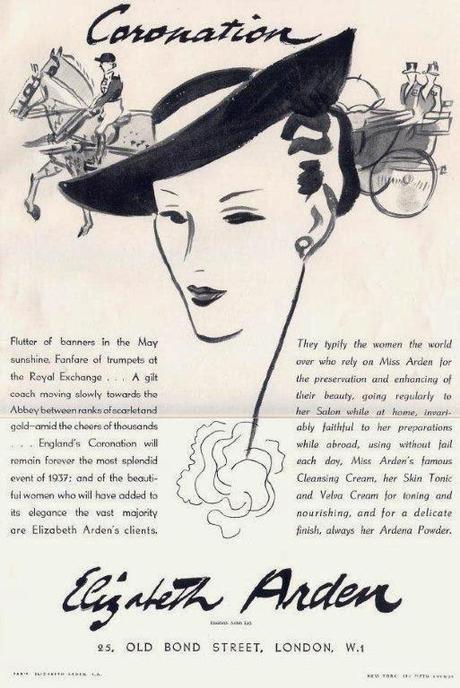 Third Rule; must employ twenty, full-time technical people in at least one (workshop).
Fourth Rule; (most important) must present a collection of at least 50 original fashion designs to the public (day & evening garments) in January and July of each consecutive year.
Whoa; how do you like those kind rules?  No wonder they call it "haute couture (french).
High Standards is what I call it.
But remember the "haute couture" garment is often made for a client, specifically tailored to each clients measurements and body figure.
The images you see in this article are perfect for bringing a piece of history into your fashion boutique...Vintage Fashion Prints are exclusive upon demand! You can reach Kelvin for one or more of these prints at his email address; [email protected]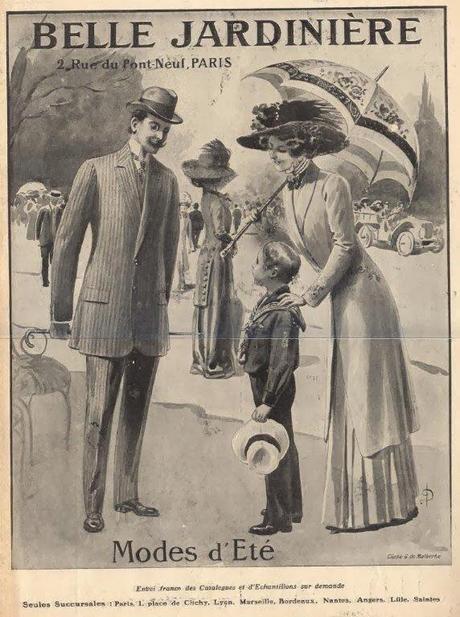 When you consider the amount of time, money, and skill that has been used to create this unique clothing piece, haute couture garments are also described as having no price tag - so the budget is not relevant factor here.
I love looking at the images of heirloom haute couture clothing pieces ... There are still fashion houses today in Paris that still uphold the standards of Chambre syndicale de la haute couture ( French Federation of Fashion and of Ready-to-Wear of Couturiers and Fashion Designers).
Like the Carrousel du Louvre is a favorite Paris shopping center among locals and visitors alike.
Well I hope you enjoyed our fashion history lesson today; I sure did! I totally enjoyed doing the research for "haute couture (french)".
The images you have see in this article are perfect for bringing a piece of history into your fashion boutique...Vintage Fashion Prints are exclusive upon demand! You can reach Kelvin for one or more of these prints at his email address; [email protected] or Business Line - 0175-265-8396 ... Mobile - 0785-007-0257
~Linda J. Baldridge~