From a band that get's its name from a Death Cab for Cutie song about drunkenly crashing an ex-lover's wedding, The Epilogues' music isn't nearly as melodramatic as you'd expect. The Rocky Mountain quartet have spent more than half of the last decade, touring, writing, and releasing EPs and now they're finally ready for their big introduction. It just may be a little too late.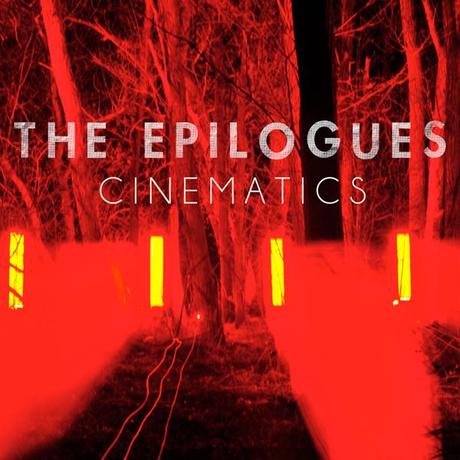 The Epilogues' first full album
Cinematics
was released on November 6th, after a little more than two years of slipping through one label deal after another. Citing early influences as The Smashing Pumpkins and Circa Survive, the group pulls off a heavier iteration of Manchester Orchestra, while front man Chris Heckman could often be confused for a whinier Brian Aurbert.
Cinematics
contains a few gems. The breakout single "Hunting Season" is an urgent self-realization and "My Misinformed 'John Hughes' Teenage Youth" pays clever homage to the director of Feris Bueller's Day Off. Still, as a whole, the album feels underwhelming after six years of being carefully pieced together.
The Epilogues have a catchy indie rock sound, driven by Erik Babineau's lead guitar and a flurry of understated synths. While they muster up quite a bit of ennui, the group lacks a component that makes it stand out – something that is vital in the indie scene. Heckman's lyrics revolve around notoriously delicate subjects like loss, isolation, and self-investigation but where other bands' catchy choruses and over-modulated keyboards may distract listeners long enough for a Facebook like or Spotify star, Hickman's generic writing sticks out like a tarantula on a slice of angel food.
Today most music slips through the cracks and Cinematics is no exception. The Epilogues have and will continue to fly under the radar. That isn't to say that the Denver posse doesn't deserve better, because they do. Heckman and The Epilogues have fine-tuned a sound that is visceral and heartfelt. Unfortunately, while it may be moving, it is definitely something we've heard before. In the album's closing track, Hickman wonders, "If I just lay here, would the world disappear?" Just stay laying where you are, Chris. It already has.

2 / 5 bars