'My affection and wishes have not changed but one word from you will silence me forever. If however your feelings have changed , I will have to tell you have bewitched me, my body and soul and I love, I love, I love you. I never wished to be parted from you from this day on..'
Pride and Prejudice
called the 'book of manners'- is one of the mystifying novel of classic genre which caused thousands of mind to boggle on the fact- how can two people desperately love, admire each other despite of many social differences which keeps them away from each other.
This novel is not only a classic but a canvas full of diverse elements - comedy, satire, romance and tragedies.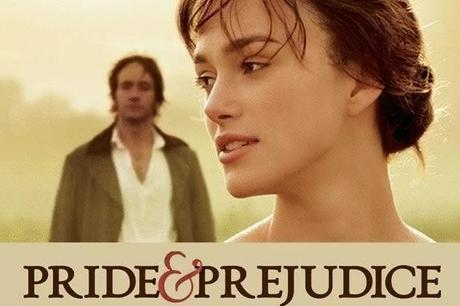 This novel was written in the18th century by Jane Austen - the woman who turned reality into a beautiful classic by her art of literature, strong characters and captivating thoughts. The wrath of the lead characters - Elizabeth and Mr. Darcy, soon turned into love story, which was full of obstacles, preconceptions and strongly influenced by society.
As we say'time turns flames to embers'- their hatred turned into a sudden motion strongly influenced by their heart which made them realize, 'no matter what others think, we will live our lives as we want to live it, not by some Lady Katherine'. Their love, trust and courage set a milestone for everyone. Jane Austen with her not so broad focus still able to manage and pour out her thoughts having a strong impact on many social concerns.This book really uplifted the status and identity of women.
This novel influenced us in many ways, from making money to deal with things with ease and calm. To be strong and never lose self-respect despite whatever the circumstances are.
It's a pleasure reading this masterpiece and especially for teens who are open to pleasures of 19th century prose, manners and lifestyle (trust me- I am one of them). Revisiting this book is always revitalizing no matter what your age is, whether you are single or married.
This novel still exists as a part of our hearts, which keeps reminding us that ' distance is nothing when one has a motive'
- Jane Austen.
Well how about writing your own love story!
'True love is hard to find, easy to lose, difficult to understand, soothing as well as stunning, two souls when come closer forms bond inseparable.True love is the love which starts from the very moment you start admiring it and that's when they start beating together and stops at the very moment you let your soul lose"
- well, this is my love story.
So fellow readers pick up your quill and start writing your own story and feel free to pour out your thoughts.
Be inspired by this novel. It removes the barriers one faces when finding true love. Barriers like the criticism in society, the force of choosing this religion. Cant love someone from this religion. It's is one novel which everyone should read. No holds barred, but you all may also like it a lot!
-

  
Author's note: We are trying our best to fill up the site for September and put it in the right track again.
Kudos for reading.
(editing: Shivam Ralli)