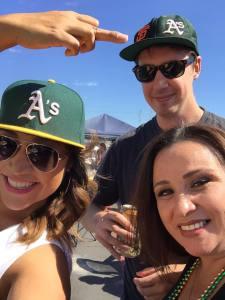 The 'Fro agrees with this fans assessment of the "split caps."
Baseball doesn't always follow a Hollywood script and neither do baseball seasons. This past season, for me, conjures up the old baseball adage: we came, we saw, we went home. It was a quandary from the beginning that lent itself to flaccid penis. We as Oakland fans simply knew we weren't going to be contenders a month deep, and it can be tough watching games day after day, month after month with no hope for the immediate future and a bullpen that resembles something my dog leaves on the ground after a brisk walk. The A's pitching has been at its worst since the mid 1990s and it makes me cringe at how they would look without Sonny Gray and half a year of Scott Kazmir. This team reminds me of the crummy baseball team on the Twilight Zone episode "The Mighty Casey." Perhaps the Oakland ball-club should sign a robot as well or maybe Kelly Leak from the Bad News Bears. Hell, the alcoholic manager of the Bears (played by the late, great Walter Matthau) could probably hit as well as Sam Fuld. The rest of the team (except for a few players) left me cold– like a disease but with a prescription that includes strychnine along with the penicillin.
This past Saturday gave Bay Area baseball fans something to talk about (besides provincial animosities) as the A's and Giants faced off with 2 of Oakland's "Big 3" facing off in Barry Zito's first ML appearance since 2013 and perhaps the final appearance of his career. (obviously my local A's radio affiliate couldn't care less as they decided to carry a Division 2 football game instead.) The game echoed the year to date: much to do about nothing as Zito and Tim Hudson were knocked around and each left before the 3rd inning. The fans gave each a heartwarming standing ovation as they skulked off the field in perhaps the most ultimate display of nostalgia and a desperate attempt to cheer about ANYTHING in a season of despair, disappointment and the worst record in the A.L. Is there any way to smirk on paper? Fans were actually excited about a dumpster fire… but at least this one had an explosion at the end compared to the many others we've experienced that were just slow burning tire fires. I just refused to bring out the marshmallows.