Good news readers! I now have the disc of hi-res images from Phil Barber so I can bombard you with photos and wedding reports! Hurrah!
You may remember in a past post that I was keeping secrets about my dress. No more secrets from me – I wore Cabaret by Ian Stuart. To be honest I don't think the model on the website does the dress justice – as I really don't like it in that photo. However, trying the dress on was a completely different story – this dress needs curves!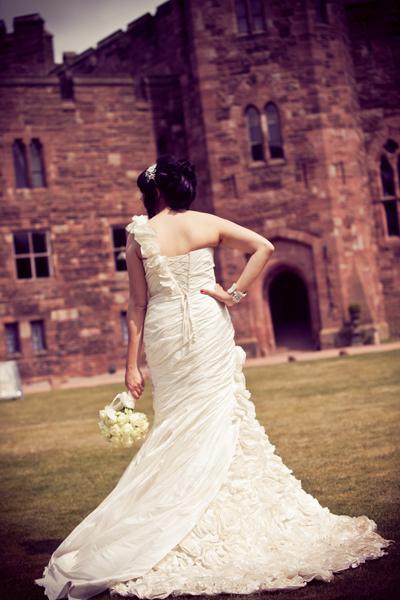 Also you may remember I mentioned that I didn't like something about my dress initially – the flowers! I thought there were far too many flowers and they looked too busy. Little did I realise that of course these roses fitted in perfectly with my wedding theme, and actually, when the dress is on, they look amazing. I did change something about the original dress though – I had a back panel put in rather than showing my bare back through the corset lacing.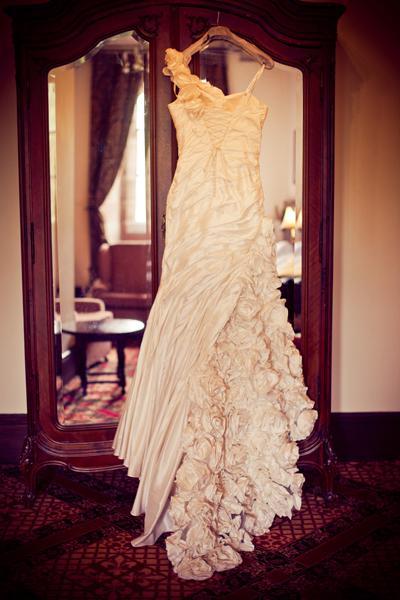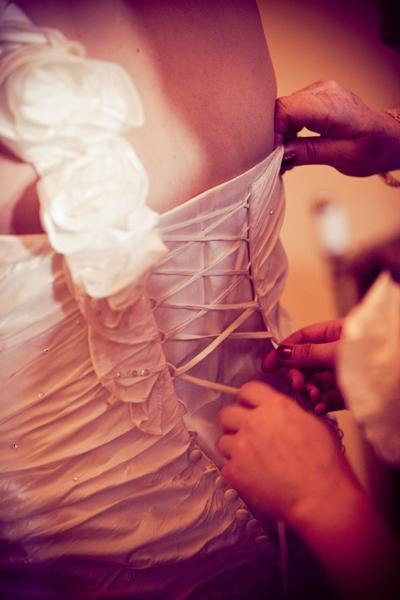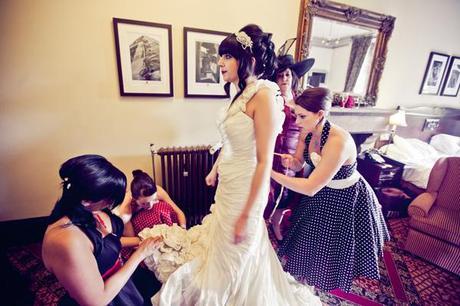 Here I am with my bridesmaids just before we went down to the ceremony (from left to right: Fiona, Sayeeda and Katherine) in their beautiful Vivien of Holloway dresses. They each have a rose pinned onto their dresses made of the same material as my dress in the same style (using the leftover material from when the back panel was made!)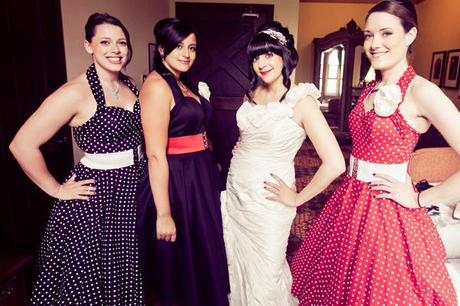 Here they are showing off their Tatty Devine name necklaces I gave them as gifts!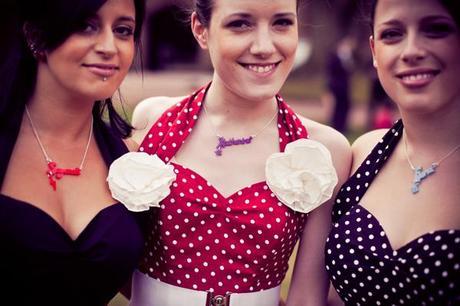 And showing off their gorgeous shoes!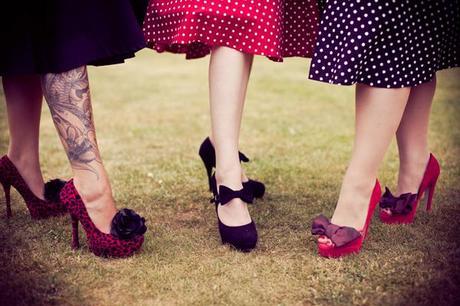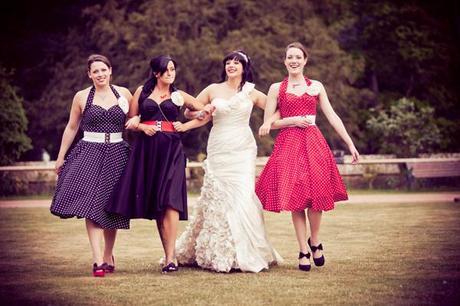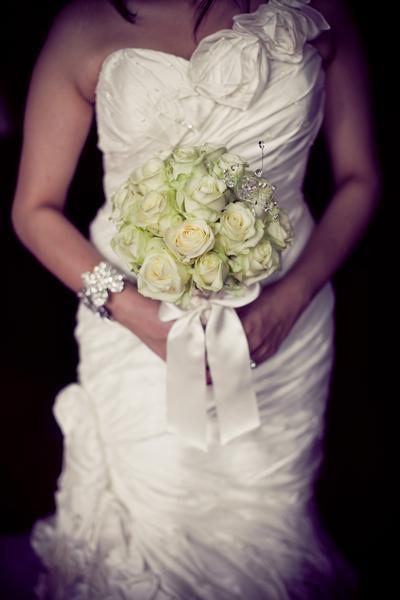 And here's the dress in all its glory! (I'm not really miserable – we were recreating the 'Fish Hut' photo below!)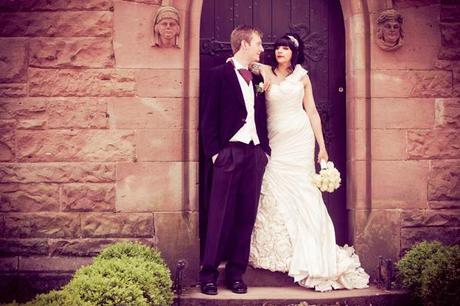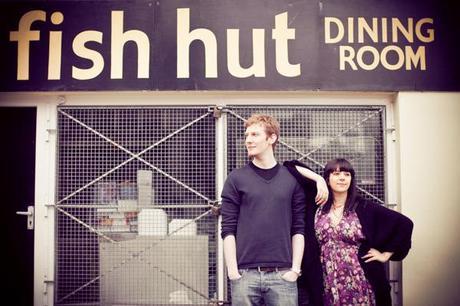 More to follow soon on the details of the day!
Salma xx
p.s. VERY EXCITED about Sally's imminent big day!