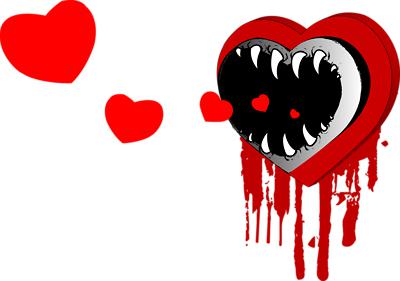 So I think I am in a relationship, which sucks because I really don't want to be in a relationship.
Remember Leo? He has been coming over a lot lately. Like, a lot. And when he comes over, he spends the night every time; even if we don't have sex.
I am not really comfortable with how much he has been coming over. I mean, he will come over for days, and while we do fun stuff like go on hikes or offroading, on bike rides, swimming, to movies, to dinner, or out for drinks with friends, he always stays the night. Always.
Oh, and he keeps fixing stuff on my car. He even put gas in it the other day. I am grateful, but geez! I've known the guy for three weeks!
You want to spend thirty hours in a car with me? What?
Now he's making plans for fourth of July weekend because he will be on leave for a week, and he was talking about taking me up to see his sister and her family!! What?! NO! Then he said that he would like me to come with him when he has to drive back to his base on the east coast at the end of July. He said he wants to take me to DC and to the beach and to some other touristy places between here and there, and he would buy a plane ticket to fly me home.
Leo is nice and all, but I don't know about driving cross-country with him, and I definitely don't want to meet his family.
That conversation freaked me out a little bit…
The Dreaded "G Word"
We went out the next night with one of his military buddies to watch the UFC fight, and I jokingly said that I shouldn't have to pay the cover charge if I wasn't planning on watching the fight. Then Leo said, "I'll just tell the bouncer that you are my blind girlfriend so we don't have to pay your cover." The guys laughed. I didn't.
I know he was joking about me being his blind girlfriend, but he still said girlfriend. NOOOO!
My Moral Dilemma
Some of my friends have said that I need to have a conversation with him about how I am not ready for a relationship right now and blah blah blah, but I don't know if that is necessary since Leo is going to Japan for two years. Right?
Plus, I'll be out of town for the last two weeks of July and the first week of August, so the cross country thing probably wouldn't work anyway…plus we really only have two more weeks to spend together before we both leave town. Why should I hurt him if he is leaving the country for two years anyway? Why not just keep smiling until then?
Any advice would be greatly appreciated (especially if it is the kind of advice that I want to hear). What would you do in this situation?