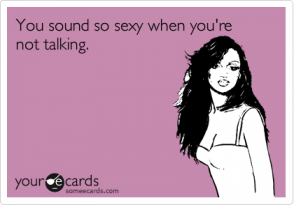 Back in April I met Adam, the captain of our softball league. I've been meaning to write about him for a while, so this is post is a bit overdue.
Meeting Adam
At the beginning of this semester I made friends with Carrie, another young teacher from my district. We had plans to go to a popular country bar in town, so I donned my new boots and my rhinestone cowgirl hat and drove to Carrie's house. When I found her house, a few of her friends were already there. Including Adam.
Adam and I bonded over our love of country music, and I teased him for wearing a cardigan and a faux-hawk. He kept calling me a "peach" and he asked me to dance a few times. By the end of the night, he had my number and we kissed goodnight at Carrie's front door.
I woke up on Carrie's couch early the next morning ready to go home, but I had drunkenly given my car keys to Adam in the parking lot the night before and forgot to get them back from him. When he came back to Carrie's house to return my car keys, Carrie oh-so-thoughtfully brought up my bookroom sexcapades in front of Adam. Swell.
Naked Adam
I didn't really hear from Adam again (shocking!) until Carrie and I ran into him at a baseball game about a month later. After the game Adam invited me to watch a movie with him at his house where we drank wine and ate frozen mashed bananas with chocolate sauce. Naturally one thing led to another and we ended up making-out on his couch.
Originally, I didn't want to have sex with him so soon, but after an hour or two of foreplay and a couple more glasses of wine, I gave in. The sex was good in the beginning, and it was adventurous too. We moved from bedroom to living room to kitchen and then back to bedroom. Then it went soft. Literally.
Just as we moved back to the bedroom, Adam decided to ask me a question:
Adam: "Is the bookroom better than this?"
Me: "No!"
 Adam: "Really?"
He seemed surprised by my answer, so I felt the need to explain.
Me: "Of course not! It's a bookroom. It sucks."
By this point he started to go soft, so I too decided to suck. It didn't work. WTF?!
Adam: "I think we had a miscommunication."
 Me: "Clearly."
 Adam: "I asked you if this was better than the bookroom, and you said no."
Oops.
Me: "Ooh, I heard, 'Is the bookroom better.' Of course this is better than the bookroom!"
 By that point the sex was over, even though he didn't finish. I rolled off of him and got dressed. We hung out for a little bit longer and he wanted to finish what we started, but the moment had passed. He walked me out to my car and kissed me goodnight, and we agreed that we would do it again sometime.
I know the Adam story isn't over yet because since that night he has given me some signs that he is still interested – but that'll be another blog post.
Lingering Thoughts
Who brings up past sex partners in the middle of sex?!?!
Adam must be very insecure to feel the need to ask me for validation.
Carrie has a big mouth and I am never telling her anything ever again.