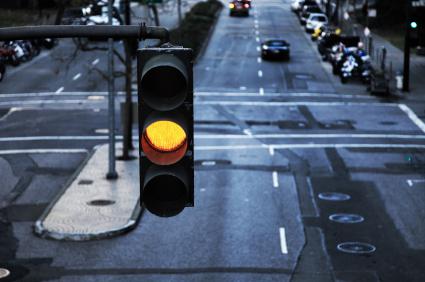 I had a date tonight. My date was with Ivan, a guy I knew while student teaching. I ran into him two nights in a row a couple of weekends ago, and we exchanged numbers. I had high hopes for this date: we are both into education, I had a mini-crush on him while we were in college, and he is appropriate for me to date (meaning he isn't friends with my ex, I don't work with him, he hasn't hooked up with one of my friends, and he isn't the captain of my softball team).
 The date was lukewarm, at best. I should have known better, too. All of the signs were there, but I am a kind, forgiving person so I ignored them.
Ivan sent me a text around 8:40 on Friday night asking me if I would like to grab a drink. I didn't respond to the text since I was eating dinner with Leo (more about him in another post). About an hour later he sent me another text saying "Some other time hopefully. lol" I responded with a quick "for sure!" text, and he sent me a smiley face.
(By the way, am I the only one who finds it annoying when people put "LOL" after things that shouldn't make them laugh out loud? Are they really laughing out loud, or is that just a way of conveying a carefree tone? I use smiley faces for that. Everyone likes a smiley face. LOL's are just stupid.)
I sent Ivan a text today asking him how his weekend was. Usually, I like to wait for a guy to text me first, but since I was a bit unreachable on Friday (and because Leo is becoming slightly relationshipy) I decided to text him to let him know that I was still interested. Ivan responded to my text right away, and he wanted to do dinner tonight but I had already eaten by the time I texted him.
We agreed to do drinks (via text. HELLO, Daisy! Steve Harvey would not approve), and I met him at the same bar that I went to with Mark, my first date after The Breakup and the guy who was already drunk when I met him at the bar. I think that bar is just not a good first date bar. I'll have to remember that in the future.
Perhaps we could be friends.
Ivan showed up a little late, and he was very laid back during the entire date. Don't get me wrong, I appreciate laid back guys, but this guy was wearing flip-flops with ripped jeans and a polo shirt. This might work for some guys, but I felt as if I put much more thought and effort into my outfit than he did, and it only took me thirty minutes to get ready for the date. Including a shower.
We had some good conversations, but I just didn't feel the spark. I had two drinks, Ivan had three, and he volunteered to pay for the drinks at the end of the night. Then he threw fifty bucks on the table for our bill that was forty-six dollars and some change, and he promptly left for the bathroom. While he was gone, I paid for my drinks and left the remainder of his cash as a tip.
Regardless of the poor tip and the lack of butterflies, I was still open to a second date with Ivan until he asked me for a ride home. Sound familiar? Mark asked me for a ride home, too. I'm telling you, this bar is cursed for first dates.
You need a ride? Really?
I agreed to drive Ivan home partially because we were friends in college, but also because he would have been stranded at the bar had I refused. On the drive home I realized that he was drunk (I don't know if he had drinks before our date, but based on his behavior and body language I think he had), and he explained to me that he was letting his mom borrow his car while hers is in the shop. That is honorable and all, but he shouldn't have asked me out if he didn't have a car.
Oh, and when I pulled up to his house, he asked me if I would like to come in for a tour. I declined.
In case you missed them (or I didn't mention them), here are the signs that I so stupidly ignored:
Ivan waited two weeks to text me after getting my number.
He waited until almost 9:00 on a Friday night to ask me out – and he wanted to go out that same night.
When I sent him a text this evening, he wanted to go out tonight, but he took two hours to let me know when and where we would meet. Even after agreeing on a time he was fifteen minutes late (perhaps he was hooking up with someone else before the date, kind of like how I hooked up with Viper before my date with Mark).
Perhaps I am over analyzing the situation, but I am a language arts teacher. That is what I do.