Thank you, Maria Grazia, for inviting us to launch the blog tour for my latest project, The Darcy Monologues, here at My Jane Austen Book Club.Similar to your own lovely blog, Austen's brooding hero has an audience of devoted readers that spans from one corner of the world to another, making it an absolute pleasure to share this collection with your readers and connect with people all over the world who have the same deep and abiding love for Mr. Darcy.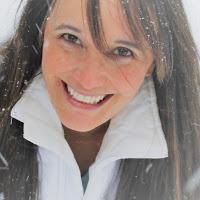 Christina Boyd
When my Dreamcast of Austenesque authors joined me in creating this collection, I knew I had a singular opportunity to collaborate on this collection of fifteen short stories. Since I have fangirled each and every one of these talented authors for quite some time now, we decided to turn the spotlight back onto them, as I have asked each author to join us as they fangirl one another throughout this blog tour. It is with the greatest pleasure that I thank you and your readers for allowing me to share with the world this anthology of Austenesque stories all told from the point-of-view of the most tolerable man in all of England!
I hope everyone who joins us for this tour finds delight in these author spotlights, the multimedia touches we've included for your everyone's reading pleasures, and the fabulous grand prizes, which have been generously donated by this amazing group of authors. I can't thank them enough for taking part with me in this exciting endeavor! Please allow me to introduce The Darcy Monologues.
_________________________________________________________________________________
Mr. Darcy soon drew the attention of the room by his fine, tall person, handsome features, noble mien, and the report, which was in general circulation within five minutes after his entrance, of his having ten thousand a year
—Chapter III, Pride and Prejudice.
And that is how Jane Austen first establishes the hero of Pride and Prejudice. With a succinct one line description, he garners the attention of all in Meryton, not to mention every reader. But in the very next sentence, his proud and haughty manners proved to have turned all goodwill against him. Worse yet, he insults our heroine Miss Elizabeth Bennet by stating he is "in no humor to give consequence to ladies slighted by other men."
Since 1813, women have loved Mr. Darcy. Why? As Pride and Prejudice is established through Elizabeth Bennet's fine eyes, how are we to know his mind? How does Darcy progress from "She is tolerable: but not handsome enough to tempt me"to "I thought only of you"?
We love Elizabeth because she is unaffected by his wealth—rejecting his first marriage proposal—and eventually falling in love with him notwithstanding the spoils and splendor. Despite the manifold of faults against him, Darcy has estimable qualities that have stood the test of time. Darcy is flawed but willing to change. Further, I will be bold and state that I believe many of our book boyfriends are essentially Darcy in disguise. If I were to create a Venn diagram listing Darcy-like ideal traits—handsome, rich, powerful, cerebral, constant, cool-headed, honest, gallant—you might recognize Darcy in great literary and romantic heroes or film icons like Gilbert Blythe, John Thornton, Gabriel Emerson, Edward Cullen, Lloyd Dobbler, Jake Ryan, Richard Blaine, Gaston Lachaille, Mr. Big, Poldark… For me, I have always had a weakness for the rich, powerful, and handsome protagonist who improves for the love of an admirable woman.
"The only way to get a man like Mr. Darcy is to make him up."
—'Jane Austen' fictionalized in Miss Austen Regrets (BBC, 2008). And thank heavens, the real Miss Austen created him. The ladies from The Darcy Monologuesinvite you to spend some quality time inside the head of this enigmatic hero and get to know him on more intimate terms. And as we pay homage to Jane Austen on the bicentennial of her death, it is our hope that these 404 pages help extend the moments with a most beloved character. "It's your turn to say something now, Mr. Darcy."
                                                                                                           —
Christina Boyd
N.B. The Darcy Monologues, a short story collection edited and published under my own banner, The Quill Ink, is available in trade paperback and e-book format May 21, 2017. This anthology, inspired by Jane Austen's Mr. Darcy, features fifteen never-before published stories by some of my favorite (and hopefully yours too) Jane Austen-inspired authors—all bound by their esteem of the literary world's ultimate catch.
_________________________________________________________________________________
 BEAU NORTH & THE BEAST OF PEMBERLEY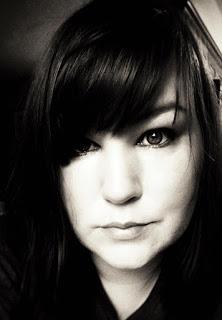 A Reluctant Fangirl Concedes
Beau North
I'll admit, when Christina Boyd asked me to read Melanie Stanford's "The Beast of Pemberley," I agreed with a heavy dose of skepticism. Beauty and the Beast was never my favorite tale. I'm not only a pedantic realist, I'm also an unrepentant feminist...what some in certain circles might call a real buzzkill. I don't like fairy tales or princess stories, and of all of them, Beauty and the Beast is my least favorite. I know that it's supposed to be a parable about beauty only being skin deep, loving the person within, etc., but I've always seen it as glorified Stockholm Syndrome fable told from the point of view of a woman whose name literally means beauty. I didn't want to see my beloved Elizabeth and Darcy in the roles of captor and prisoner.
I really should have known better. After Sway, Ms. Stanford's brilliant re-imagining of Persuasion, I should have realized that her keen sense of storytelling would have her deftly weaving two classic tales into one hauntingly romantic narrative. This is not Beauty and the Beast, nor is it necessarily Pride and Prejudice,but an ingenious mix of the two with high fantasy elements, viscerally real consequence, and a hero (and heroine) worth swooning over. If I was a fan of Beauty and the Beast, I would put this down to the source material, but as I'm not, I can only credit Ms. Stanford's skill for retelling and her talent for drama. There is nothing I love more than a brooding, gothic romance, and "The Beast of Pemberley" delivers.Anyone who has read my books (or my newsletter, or heaven help you, my Twitter feed) knows that I'm not what you might call a "clean" author. Everything I write has a slightly dirty sheen to it. My characters drink, curse, and enjoy all manner of sins. Virtue is seldom lauded, and villains often escape with little consequence, because that has always been my experience in life. Melanie Stanford and I couldn't be less alike in our writing, and that is a very good thing, because truly goodstories, don't just reflect the weighty, uncomfortable parts of life, they should also remind us of things like loyalty, love, friendship, music, and laughter. Ms. Stanford does this every time she picks up a pen. I'm not saying her stories are fluff—far from it—I'm saying that she's able to craft a beautiful, well-rounded story, be it a cheeky take on Mansfield Park (the most difficult of Austen's tales to modernize) or the gut-punch regret and romance of Persuasion, Ms. Stanford doesn't shy away from pain, which makes the emotional payoff of her stories that much more rewarding.And to her credit, she's actually made me rethink Beauty and the Beast.  Wonders never cease.___________________________________________________________________________________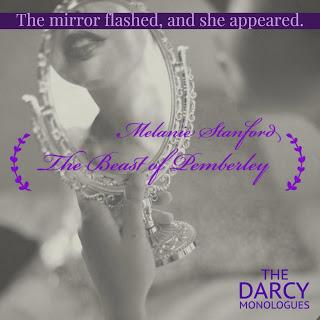 "The Beast of Pemberley" by Melanie Stanford, The Darcy MonologuesI stood at the altar, stiff and upright. Tense. Anxious. Nervous. Excitement overpowering the throbbing from my scars. The clergyman in front of me avoided my face. I had a mask on, but still he would not look at me. The elaborately knotted cravat that Cogsworth insisted upon for my wedding day felt tight, and I tugged at it.The chapel on Pemberley's estate had been unused since my mother died but had been aired and thoroughly cleaned. Cogsworth had helped me into my wedding coat, and I fitted the mask over my face myself, the stiff black leather covering everything but my eyes and mouth. I only glanced in the mirror to make sure it was straight, but that was enough for the flash of anger and self-loathing to tumble through me. Handsome no longer. But better the mask than the scars.The doors opened, and a sharp wind blew in, piercing the stillness. I turned . . . and there she was.Enchanting.Alone—because I made it so. And brave. I did not want anyone else gawking at the man in the mask with scars snaking from his coat sleeves.Her gown was white lace adorned with flowers. The bodice was tight, enhancing the swell of her breasts, a golden cross resting on her neck. The skirt fanned out, lightly brushing the floor as she walked. Her hair was arranged with baby's breath and coiled into a floral crown. She carried a bouquet of borage and dahlias in her hands. For courage and dignity?Her slippered feet barely made a sound as she made her way down the short aisle—leaving silence in its wake. The only guests in the pews were my servants. She would not look at me.I could not take my eyes off her. The parson spoke, but I heard nothing. She stared blankly ahead when she recited the words betrothing herself to me. I wondered how she could say the words she so evidently could not mean. Even when she was forced to face me as the marriage ribbon was tied around our hands, she would not meet my eyes. Her hand was warm in mine, soft against my scars. Yet, she did not flinch at the sight, and I adored her even more for that.The ceremony ended. My servants rose with a smattering of applause. Elizabeth yanked her hand from mine, the ribbon stinging against my wrist, and she fled the chapel."Attend her," I murmured to Mrs. Reynolds.The servants left, and I was alone.MarriedTHE DARCY MONOLOGUES PINTEREST BOARD___________________________________________________________________________________INTERVIEW WITH MELANIE STANFORD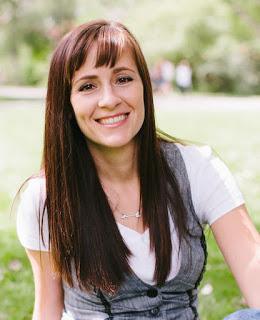 Melanie StanfordJane Austen, the 19th-century novelist who created some of the most beloved heroes and heroines in literature has inspired a new collection of short stories by a fabulous team of fifteen Austenesque authors. This collection of stories are all told from Mr. Darcy's point-of-view and they take place in a variety of settings, including the Regency era, as well as some stories that are based in contemporary settings. As readers throughout the world honor the bicentenary anniversary of Austen's death this year, the authors of The Darcy Monologues share with us how Jane has inspired them both as women and as writers, while they also share with us why they believe Fitzwilliam Darcy still speaks to the hearts and the desires of the modern-day women.Thank you for visiting with us today, Melanie. It's a pleasure to have you join us today to launch this blog tour. To help me introduce you to my readers, would you care to share a six-word memoir that tells us about yourself?Always dancing, daydreaming, writing, and mothering.How did you come to be inspired by Miss Austen, as both a woman and as a writer?My mom is the one who got me into Austen in the first place—she loves the classics, and would watch the '95 version of Pride & Prejudice often. But I came to love Austen's works on my own because of the romance, the wit, and the women who struggle to do the best with the lot they're given in life. Austen herself seems so ahead of her time, a woman who wasn't content to just sit there and do needlework, or marry the first man who offered. She fought for what she wanted, and her characters do the same, and that's inspiring to me.Your story, The Beast of Pemberley, and Jane Austen, what do you think makes them work together? What do they have to say to each other?I don't know if Austen herself would approve of me turning Darcy into the Beast from Beauty and the Beast, but I think it just works. Both are proud and vain. Both are rich and fall for the woman of a lower class. Both need to learn to love, and both are taught how to be better men by the object of their affections. There are parallels between Lizzie and Belle too—their wit, their strength, the fact that they don't back down in the face of fear. It was a lot of fun to blend these two stories into one.The modern-day woman appears as besotted as ever by Mr. Darcy. What were the attributes that you felt you needed to include in the Mr. Darcy character in your story?Definitely the vanity and pride, mixed with the Beast's temper and desperation. There's something about the handsome, rich man who thinks he's too good for everyone, but then falls for that one woman. He does everything he can to win her over, and that's what I wanted to include in my story.Why do believe Austen's stories still speak to modern-day readers?Austen's stories are so relatable, even in our time. The family relationships, the romance, the feminism. It's easy to see ourselves in one or more of her heroines. Her stories also reflect a simpler time that I think many readers like to escape to, and even wish to be a part of.What can readers look forward to reading from you in the future and how can readers stay in touch with you?I have a novella coming out this summer called CLASH. It's related to SWAY, my Persuasionretelling, but it's about Ava's older sister Beth (AKA: Elizabeth Elliot) and how she finds her own happy ending. Later this year I hope to release my modern North & South retelling, COLLIDE.Website:http://melaniestanfordbooks.com/Twitter: @MelMStanfordFacebook:https://www.facebook.com/MelanieStanfordauthor/Instagram: @melanie_stanfordPinterest
___________________________________________________________________________________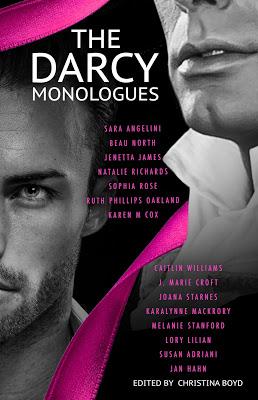 About the book
"You must allow me to tell you..."
For over two hundred years, Jane Austen's Mr. Darcy has captivated readers' imaginations as the ultimate catch. Rich. Powerful. Noble. Handsome. And yet, as Miss Austen's "Pride and Prejudice" is established through Elizabeth Bennet's fine eyes, how are we to know what his tortured soul is indeed thinking? How does Darcy progress from "She is tolerable: but not handsome enough to tempt
me
" to "I thought only of
you
"?
In this romance anthology, fifteen Austen-inspired authors assemble to sketch Darcy's character through a series of re-imaginings, set in the Regency through contemporary times—from faithful narratives to the fanciful. Herein "The Darcy Monologues", the man himself reveals his intimate thoughts, his passionate dreams, and his journey to love—all told with a previously concealed wit and enduring charm.
Stories by: Susan Adriani * Sara Angelini * J. Marie Croft * Karen M Cox * Jan Hahn * Jenetta James * Lory Lilian * KaraLynne Mackrory * Beau North * Ruth Phillips Oakland * Natalie Richards * Sophia Rose * Joana Starnes * Melanie Stanford * Caitlin Williams
___________________________________________________________________________________
THE DARCY MNOLOGUES PLAYLIST
___________________________________________________________________________________
Blog Tour GiveawaysThere will be two special giveaways for your readers …
One winner will win our grand prize of 24 paperback books, each one autographed by the author, and mailed to the winner's home. Please see the enclosed graphic for the list of books included in this giveaway.
The second winner will win their choice of either a Pride and Prejudice pocketbook or a Pride and Prejudice Kindle Fire Case with stand - Pride and Prejudice Book Cover Case for Amazon Kindle Fire 7" and 6" - Kindle Fire / Fire HD / Fire HDX tablet. Please see that attached graphic for these choices. All giveaways are international.
a Rafflecopter giveaway