Until a few weeks ago I had never been on a cruise, the thought of not seeing land always frightened me, along with all the people. So, as a taster, I booked a 7 day river cruise on the Rhine and it's tributaries. I could see land either side and the boats are much smaller – approximately 140 as opposed to 2,000+ passengers. Also a river cruise is a lot more relaxed with no need to pack evening gowns.
I went on my own and was hammered with an extortionate single supplement, something I feel very strongly about, it is so unfair, but that's for another day. However, I had a lovely cabin with French windows, a Juliet balcony with a wonderful view, as you can see below. We weaved along the Rhine through several countries.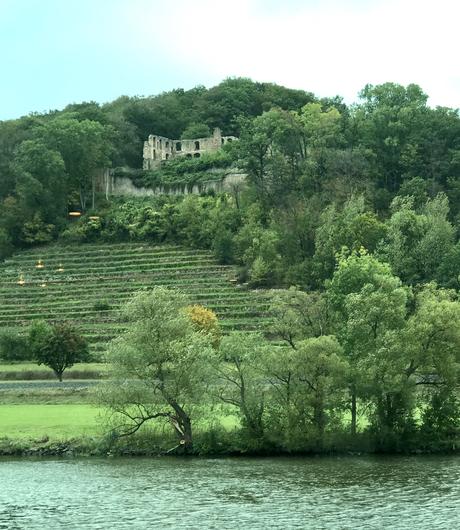 Cruising down the Main river from Miltenberg to Wertheim
We flew into Basel, Switzerland and had a tour of Basel followed by lunch before joining the boat late afternoon. The Rathaus (town hall) has beautiful paintings on the interior walls. Basel was busy with lots of trams, they were silent and traveled in the opposite direction to the UK so we had to keep our wits about us.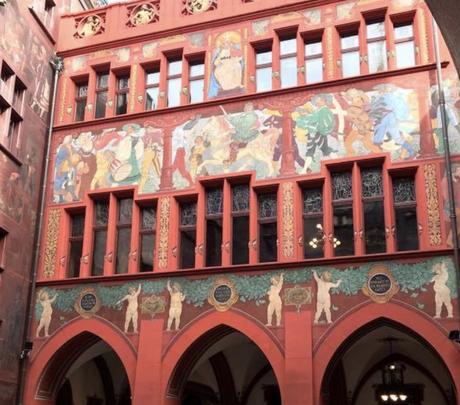 The Rathaus, Basel Switzerland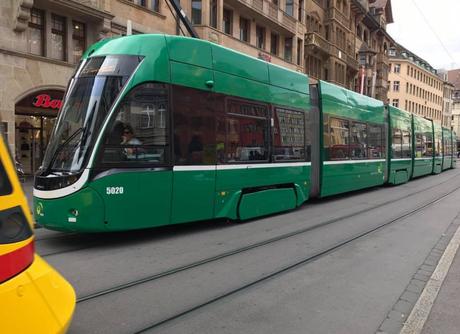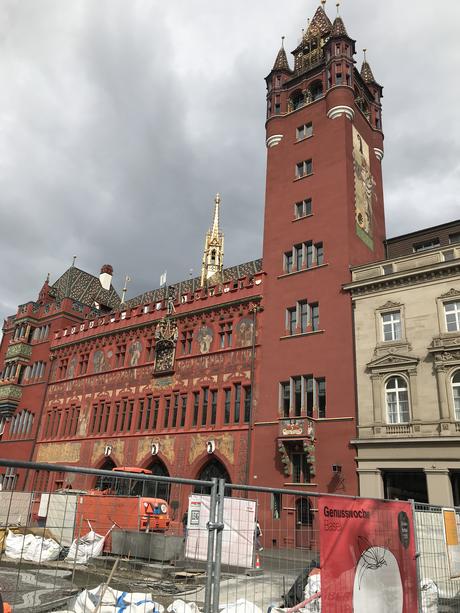 Day Two was a beautiful coach drive through the Black Forest to Lake Titisee. Here we had lunch with proper Black Forest Gateaux and then a boat trip on the lake.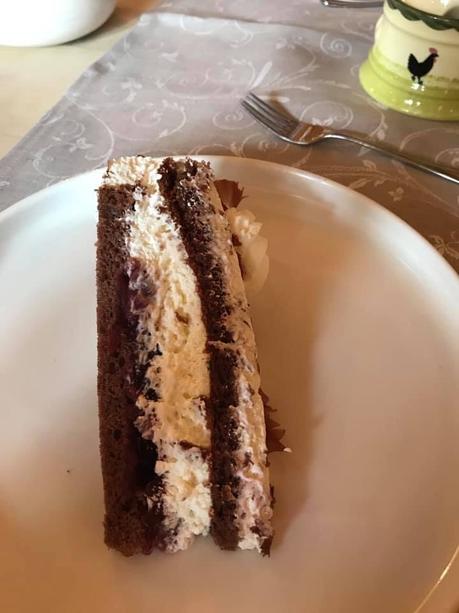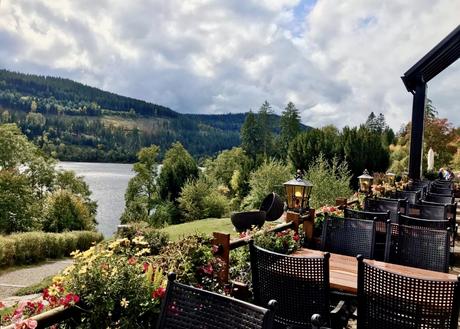 Lake Titisee, Bavaria, Germany
The next day was the ancient walled city of Obernai, full of visitors, chocolate and cake shops.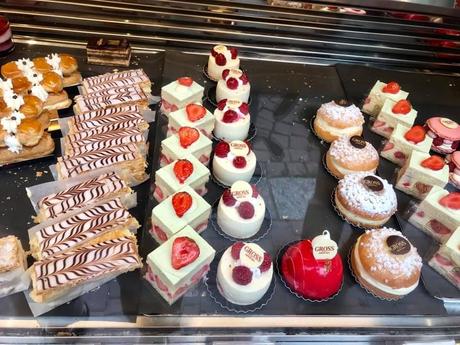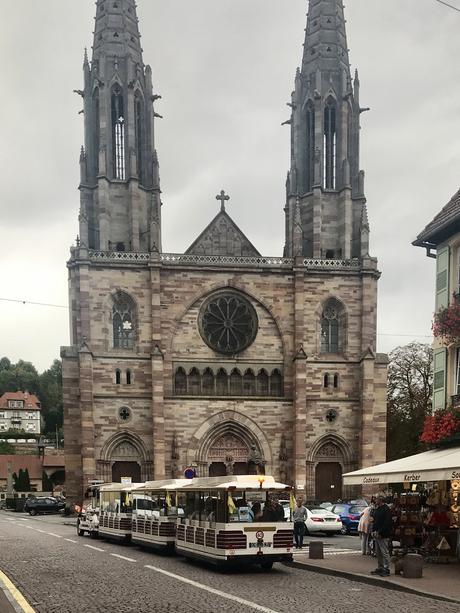 Obernai, Alsace, France
We sailed through Mannheim, to Mainz, on to Miltenberg and then down the Main a tributary of the Rhine. Mostly we sailed at night, negotiating the 71 locks that run from Basel to Budapest.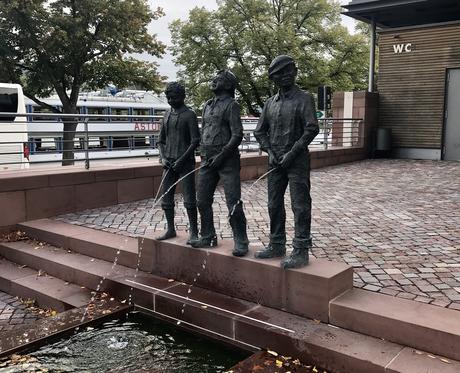 The 'Piddling Fountain' in Miltenberg – it gave us a good laugh!
Half way through the first week I found out a lot of passengers were booked for two weeks, under a different tour name but same company. My week was due to end in Nuremberg but the boat was continuing. down the Danube to Vienna and Budapest. As it was not fully booked I negotiated staying on a second week, I wasn't going to miss the opportunity to go to Vienna!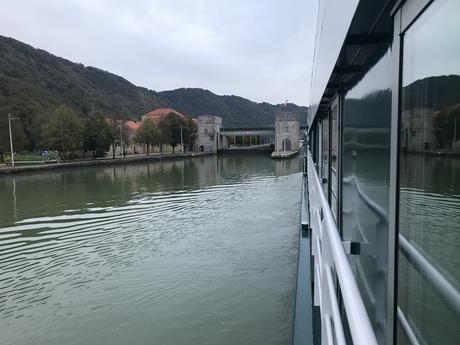 Coming up to one of the many locks between Basel and Budapest
After Miltenberg we cruised overnight to Würzburg, where the rain came down in torrents. By now I had seen enough churches so I dipped into a very expensive department store for a mooch (as any girl would do in the rain!), then into the next door cafe for an apple strudel which came with cream, ice cream and vanilla custard – absolutely delicious.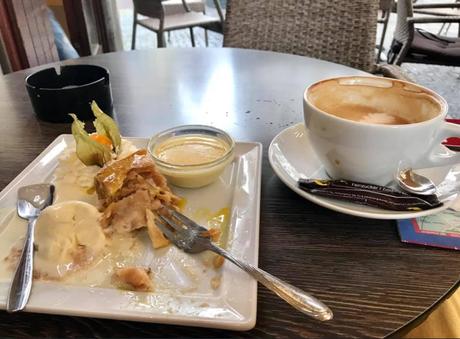 We had the funniest, most knowledgeable young guide in Nuremberg, making the tour most enjoyable. Nuremberg is steeped in history and 3 hours was not nearly long enough, a whole day and more would have been necessary to see everything. There was a lot about Hitler who spent a lot of time there. Interestingly Nuremberg decided to keep many of the buildings he was associated with as a reminder that period of history must never be repeated. A lot of the architecture was restored after being badly bombed but with only the fascias replicating the original buildings. So while they looked old, they were mostly rebuilt after the Second World War.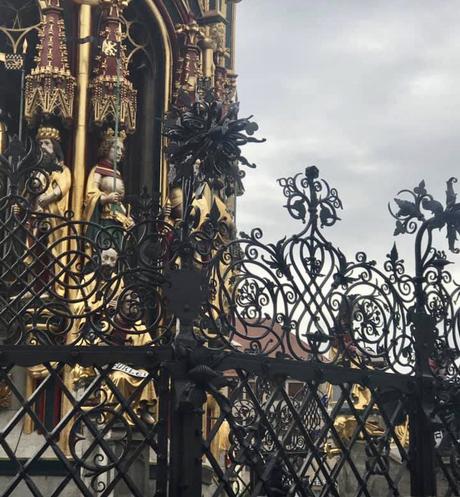 The Schoner Brunnen in Nuremberg market square
On the Sunday we moored in Passau on the Germany/Austria border. The shops were closed, which was good because they too were expensive. I did have time to attend mass in the beautiful St Stephen's cathedral with the most wonderful choir. The organ is the largest church organ in Europe with almost 18,000 pipes and sounded it too.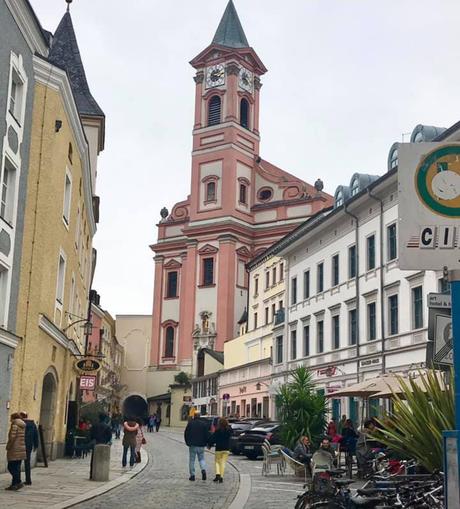 Passau, Germany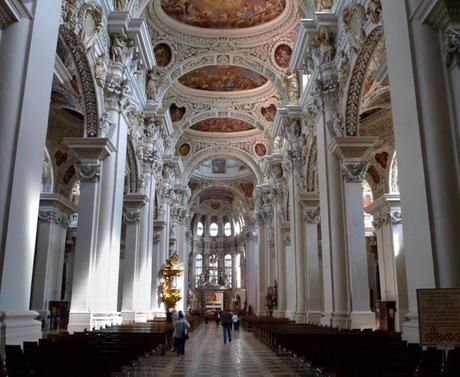 St Stephen's Cathedral Passau
We cruised down the Danube, which by the way is not blue, but nevertheless still beautiful. Day 11 saw us back in Austria visiting the Baroque Melk Abbey which is part of the UNESCO World cultural heritage.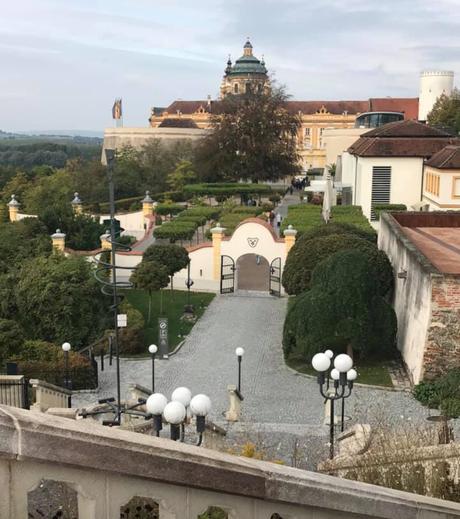 Melk Abbey, Melk Austria
After Melk, we made our way to Vienna through the scenic Wachau Valley and the many vineyards that line the way.
The Wachau Valley, Austria
Vienna! Oh, Vienna I have fallen in love with you and will return. There was definitely not enough time to explore, it needs a good few days. We arrived in the evening and went to a concert of Mozart and Stauss with opera singers and ballet dancers – magnificent! Sadly we only had the next morning for our tour so only saw the outside of the cathedral. We did stop for coffee and chocolate gateaux in the Cafe Central where I managed to nip out to the chocolate shop to buy handmade chocolate, something I promised myself I would buy. I won't tell you how much a small bag of chocolate cost but it was worth it!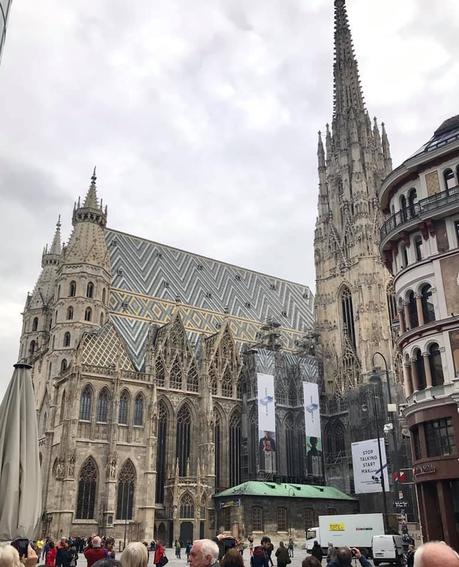 St Stephen's Cathdral, Vienna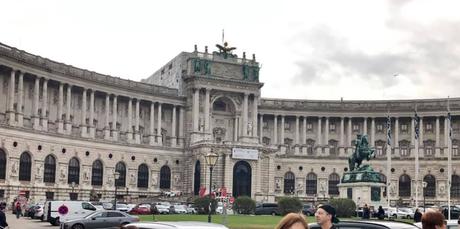 The Hofburg, history museum, Vienna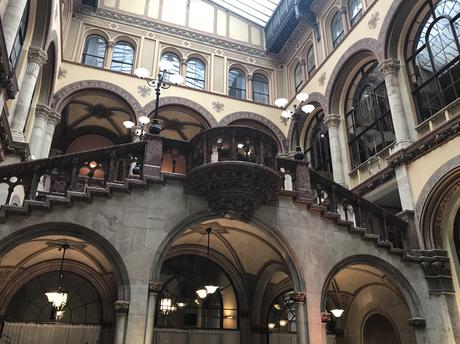 Cafe Central in Vienna
After Vienna, our last stop was Budapest. Budapest is split by the Danube. We had a coach tour to Buda, along with hundreds of other people, most who seemed to be young Chinese women posturing and posing like 'wannabe' models. We then had a tour to the Pest side which looked far more interesting but sadly we didn't have the opportunity to get out of the coach. All the tours were very time-constrained.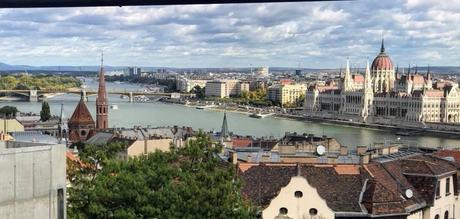 Budapest, Hungary, on the Danube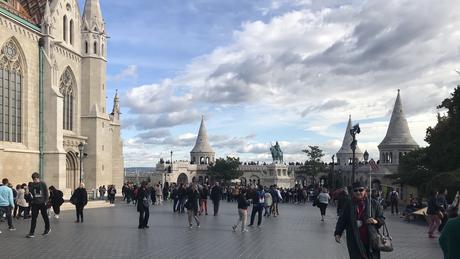 Mathius Church and The Fishermans Bastion, Buda Castle
Our last night we remained moored on the Pest side of Budapest, and this was the last view from my room before going to bed. I flew home from Budapest airport the next morning. It was an awesome two weeks visiting places I have never been to before and a promise to myself to return to Vienna.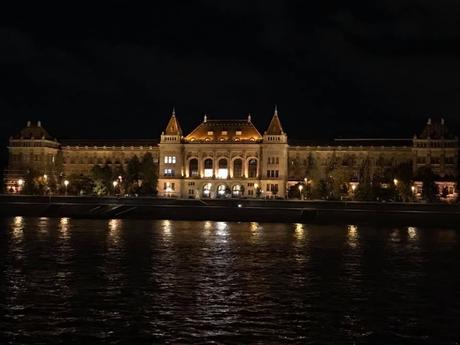 Budapest University of Technology